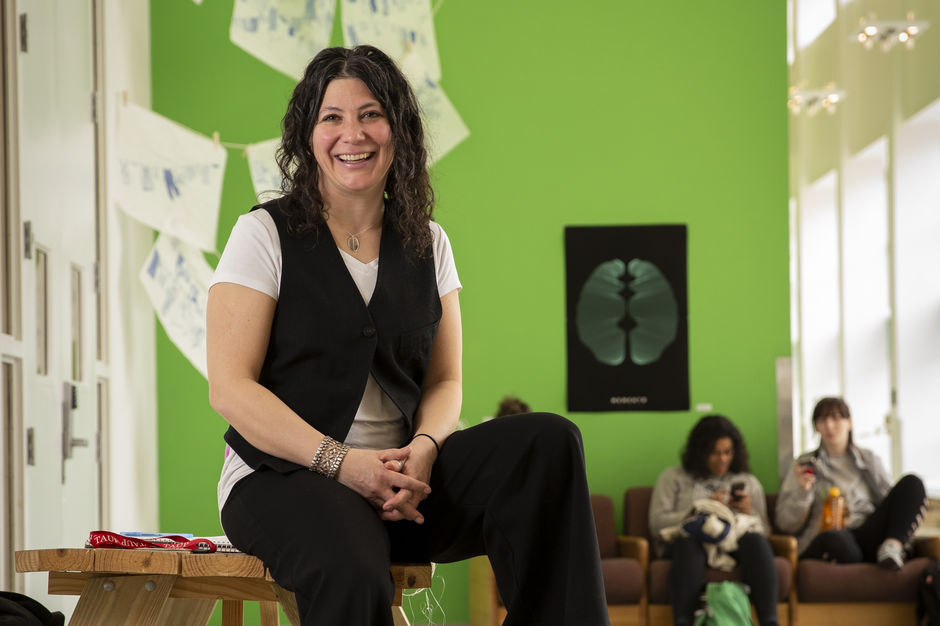 Associate Professor and Program Head of Art Education
Art Education
Renee Jackson, PhD
Renee Jackson is an artist, critical feminist pedagogue, and scholar, whose research interests relate to the disruption of oppressive mechanisms in education and the integration of game-design and gameplay as collaborative art forms and learning tools, in support of this goal. She is particularly committed to providing game-design opportunities for groups underrepresented in the game-design industry, and mis-represented or underrepresented within game content including females, students of color, LGBTQ2+ and non-binary students at the middle and high school levels. The tech industry, video game design in particular, is in need of more women and diverse populations in order to overcome deep seeded issues of misogyny and racism.
Jackson has worked as an art educator at both the elementary and secondary levels, in public and private settings in urban contexts. She also worked for many years with a nonprofit organization providing arts advocacy workshops for community-based workers and educators and delivering arts programming to children in communities with limited resources.
  
PhD, Education, Concordia University (Montréal Canada), 2016
MA, Art Education, Concordia University, 2010
BEd, Visual Arts Specialist, Nova Scotia College of Art and Design, 2002
BFA, York University (Toronto Canada), 1998
Selected Awards
Outstanding Higher Education Art Educator (2020): Pennsylvania Art Education Association (PAEA) 
Loretta C. Duckworth Scholars Studio Faculty Fellowship Award (2019–2020) 
Selected Works: 
Jackson, R. (2023). Engaging Civic Participation through a Deweyan Lens Using Social Impact Video Games. In M. Bae-Dimitriadis, & O. Ivashkevich (Eds.), Teaching Civic Participation with Digital Media in Art Education: Critical Approaches for Classrooms and Communities. Routledge.
Jackson, R. (2022). Collaborative video game design as an act of social justice. Studies in Art Education, 63(2), 134 – 151. 
Jackson, R. (2021). The (artists as) transformers, more than meets the eye:  Art education as a critical environmental pedagogy. In I. Pérez-Ramos, & B. Lindo-Mañas (Eds.), Environmental Humanities CLYMA series of the Franklin Institute. Alcalá, Spain: Universidad de Alcalá. 
  
Jackson, R., Alexander, J., Anderson, L., Darling-Wolf, J., Kline, C., LeSage...Smallwood, D. (2020).  Chance Encounters as a Generative Mechanism in Art, Teaching and Research. Canadian Art Teacher, 16(2). Victoria, BC: Canadian Society for Education Through Art. 
  
Jackson, R., & Sheepy, E. (2019). Learning from Social Impact Games: In Support of Integration into Middle School Classrooms. In Y. Zhang & D. Cristol (Eds.), Handbook for Mobile Teaching and  Learning: Second Edition, (pp. 1 - 21). New York, NY: Springer Publishing.