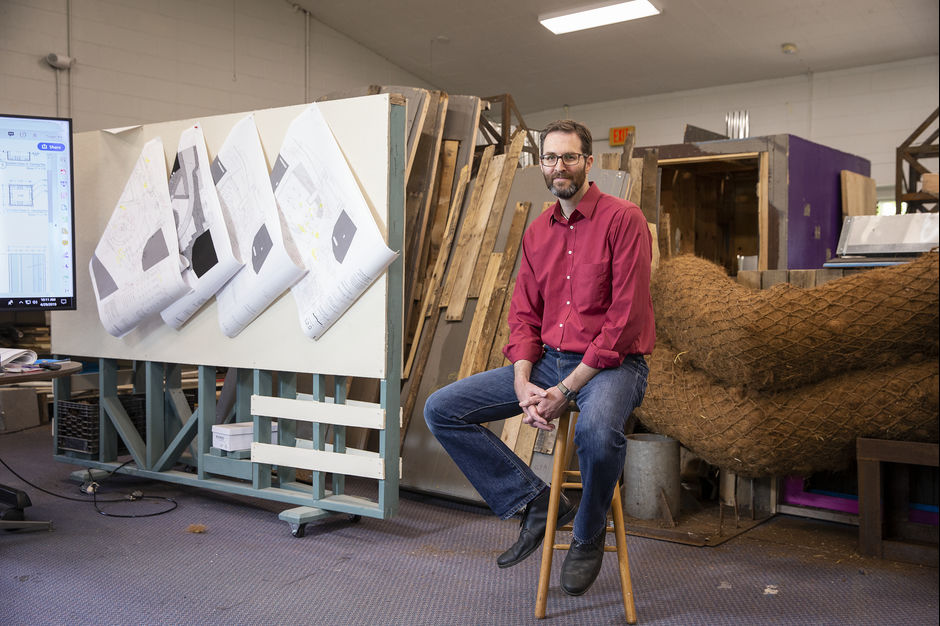 Associate Professor and Curricular Coordinator of Landscape Architecture
Landscape Architecture
Rob Kuper, PLA
Rob Kuper, a licensed landscape architect, has co-directed design-build studio course projects that have received over 30 awards. In urban open space design and landscape engineering courses, Rob emphasizes clear communication, rational justification, critical inquiry and low or no energy and carbon emissions.
 
Rob's research has focused on how time affects the human perception of landscapes. He has proposed moving the Mountain-Central Standard Time Zone Boundary to coincide with the climatic boundary that defines the Great Plains; examined whether seasonally-induced visual changes to plants such as flowering, foliation and senescence affect how much people like a landscape, for whatever reason and investigated whether the size of trees in a scene affects a landscape's potential to restore one's ability to pay attention or focus.
 
Rob has served on many departmental, school, university and organizational committees, anonymously reviewed manuscripts for numerous publications and conferences and participated in several design review juries. 
 
Between practicing landscape architecture in Boston and Phoenix, Rob walked across Nebraska, his home state, from west to east. 
MLArch, Auburn University, 2001
BS, Environmental Design, Auburn University, 1999
Selected Work
Kuper, R. (2018, November 12). Effects of Flowering, Foliation, and Autumn Colors on Preference and
     Restorative Potential for Designed Digital Landscape Models. Environment and Behavior.
     doi:10.1177/0013916518811424
Kuper, R. (2017a). Restorative Potential, Fascination, and Extent for Digital Landscape Models. Urban
     Forestry and Urban Greening, 28, 118-130. 
Kuper, R. (2017b). Evaluations of Landscape Preference, Complexity, and Coherence for Designed
     Digital Landscape Models. Landscape and Urban Planning, 157, 407-421. 
Kuper, R. (2015a). Examining the Visual Effects of Plant and Vegetative Dormancy and Foliation on
     Preference and Mystery. Landscape Journal, 34(2), 139-159.  
Kuper, R. (2015b). Preference, Complexity, and Color Information Entropy Values for Visual Depictions
     of Plant and Vegetative Growth. HortTechnology, 25(5), 625-634.
Image credit: Temple University Photography / Joseph V. Labolito