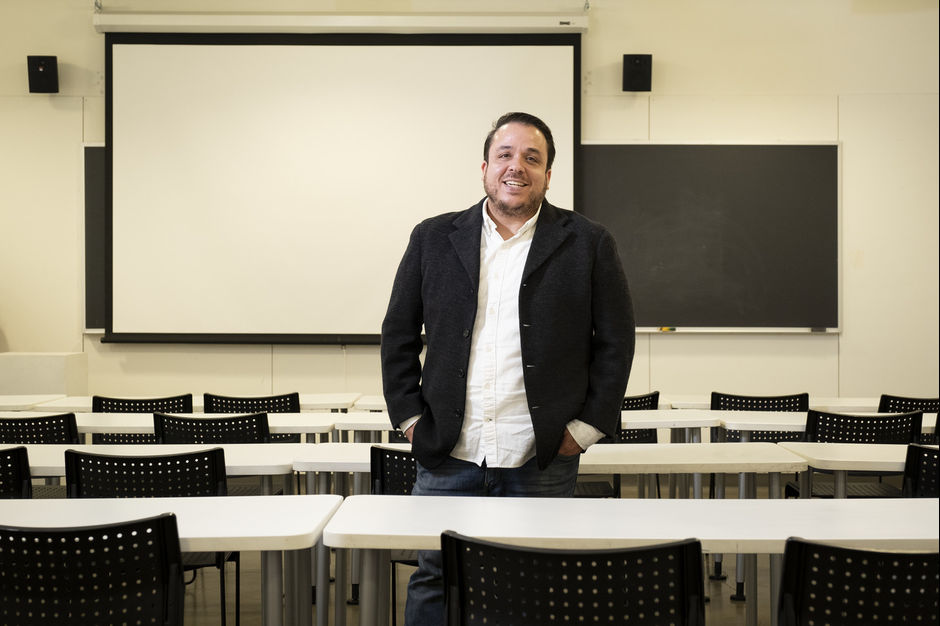 Assistant Professor
Ryan Thomas Devlin
Ryan Thomas Devlin's research focuses on urban informality in cities of the Global North. He is specifically interested in informal placemaking strategies of immigrant groups in U.S. cities, and how planners, urban designers, and public administrators respond to such actions. His current work focuses on street vending and other uses of public space for livelihoods. Ryan is a community-engaged scholar who works closely with a variety of activist groups supporting informal workers such as the Street Vendor Project in New York City, and Women in Informal Employment Globalizing and Organizing (WIEGO), an international NGO.  
PhD, City and Regional Planning, University of California Berkeley, 2010 
MS, Urban Planning, Columbia University, 2004 
BA, Fine Arts, College of William and Mary, 2001 
Selected Awards:
Taconic Fellowship, Pratt Institute, 2021 
Selected Works: 
Devlin, Ryan Thomas and Piazzoni, Francesca (2022) "In the Name of History: (De)legitimizing Street vending in New York and Rome." Urban Studies  
Devlin, Ryan Thomas (2021) "On the Continued Importance of Analytical and Normative Distinctions in Evaluating Informality." Planning Theory Vol 20(4). 
Devlin, Ryan Thomas (2018) "Asking 'Third World Questions' of First World Informality: Using Southern Theory to Parse Needs from Desires in an Analysis of Informal Urbanism in the Global North." Planning Theory Vol. 17(4).  
Devlin, Ryan Thomas (2018) "Global Best Practice or Regulating Fiction? Street Vending, Zero Tolerance, and Conflicts over Public Space in New York, 1980-2000." International Journal of Urban and Regional Research Vol. 42(3).