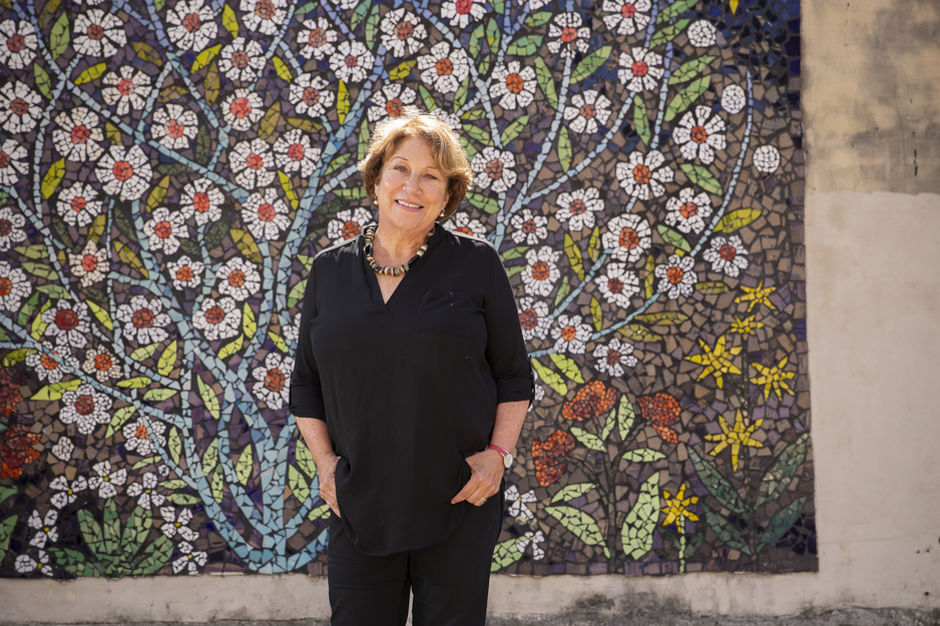 Professor
Architecture
Sally Harrison, AIA
Sally Harrison is an architect, urban designer, educator and scholar whose creative work and research explore the social impacts of design in underserved communities. She is the director and co-founder of The Urban Workshop, an interdisciplinary university-based collaborative that undertakes research, design and design-build projects in neighborhoods where questions of social justice, creative expression and community building are played out in the physical environment. In her teaching, Harrison seeks to engage students in the complex mosaic of urban places, offering both experiential and theoretical frameworks to guide human-centered design practice.
 
Harrison's work is published in books and peer-reviewed academic journals and has been recognized in national, international and regional design awards programs including the American Institute of Architects (AIA national); Social Economic Environmental Design (SEED); and AIA Pennsylvania. Her work is supported by grants from Temple University; the Pew Charitable Trusts; the United States Environmental Protection Agency; the United States Department of Education and numerous local nonprofit organizations. 
Harrison is a registered architect and member of the AIA. A founding member of the Community Design Collaborative of Philadelphia, she serves currently on its Advisory Council. She is on the Editorial Board of Context, the Journal of the AIA Philadelphia, and is a member of the Board of Directors of the Village of Arts and Humanities.
 
MArch, Massachusetts Institute of Technology, 1979
BA, Magna Cum Laude, with Distinction, University of Pennsylvania, 1974
Selected Work
Harrison, S. (2018). Tactical Urbanism Where it Matters: Small Scale Interventions in Underserved
     Communities. In M. Berger, & L. Wong (Eds.), RISD, Int/AR Journal, Intervention as Act, Volume
     9, (pp.30-37). Boston, Berlin: Birkhäuser.
Harrison, S., Edwards D., & Mullin, S. (Eds.). (2018, Fall). Building (in) Equity. Context Journal of
     AIA Philadelphia. Philadelphia, PA: AIA Philadelphia.
Harrison, S., & Jacobs, A. (2016). Gentrification and the Heterogeneous City: Finding a Role for
     Design. The PLAN Journal: Design for Social Impact, 1(2), 239-260.
Harrison, S. (2013). Project 1800. In D. Hinson, D. & J. Miller (Eds.), Designed for Habitat:
     Collaborations with Habitat for Humanity (pp. 118-131) New York, NY: Routledge.
Harrison, S. (2011). Uncovering the Human Landscape of North Philadelphia. In T. Agnotti, C. Doble,
     & P. Horrigan (Eds.), Learning in Design and Planning: Education at the Boundaries (pp. 21-38).
     Oakland, CA: New Village Press.
Image credit: Temple University Photography / Joseph V. Labolito