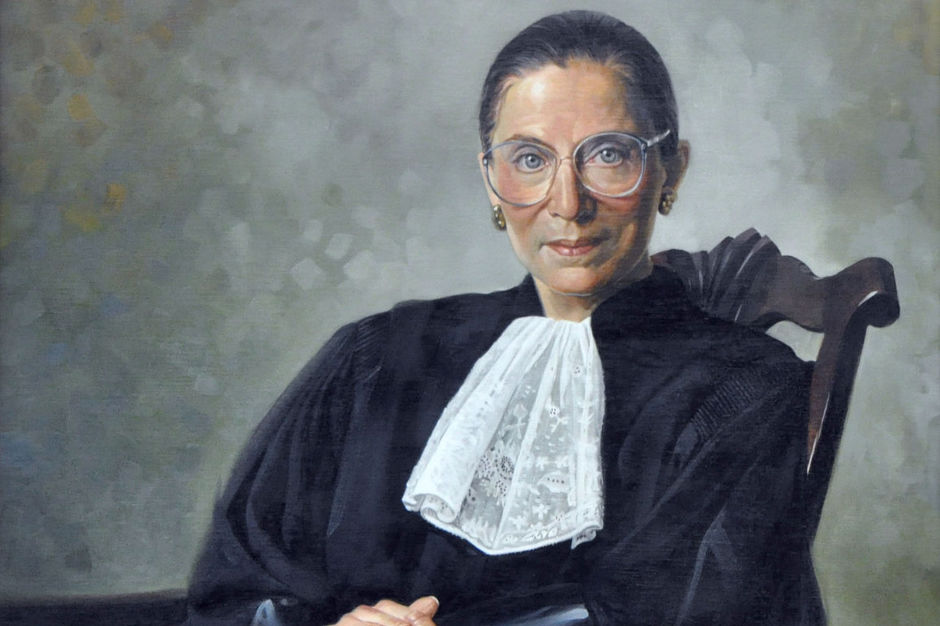 Painting
Simmie Knox (BFA '70, MFA '72)
Simmie Knox's (BFA '70, MFA '72) prolific career as a portrait artist includes becoming the first African American artist to receive a presidential portrait commission for the official White House portraits of President Bill Clinton and First Lady Hillary Rodham Clinton. Primarily working with oil on linen, Knox has received public and private commissions by and for many prominent figures—high-ranking government officials like U.S. Supreme Court Justices Thurgood Marshall and the late Honorable Ruth Bader Ginsburg; respected civic leaders; educational institutions; business professionals; as well as athletes and celebrities like Muhammad Ali and Oprah Winfrey; and many more.
"Knox is the unofficial portraitist for trailblazing African Americans."
– USA Today
Knox participated in the Thirty-Second Biennial of Contemporary American Painting at The Corcoran Gallery of Art in Washington, D.C. and has exhibited nationally. His work is held in many public and private collections, including the Maryland State Art Collection, Oklahoma State Capitol Collection, and the United States Senate, among others.
Above: Detail of the Portrait of The Honorable Ruth Bader Ginsberg, Associate Justice, U.S. Supreme Court, Washington D.C. by Simmie Knox. Oil on linen. Portrait and profile photo courtesy the artist.