Back to Blog
September 27, 2022
GAID Presents "Unplugged Design" with Gitte Kath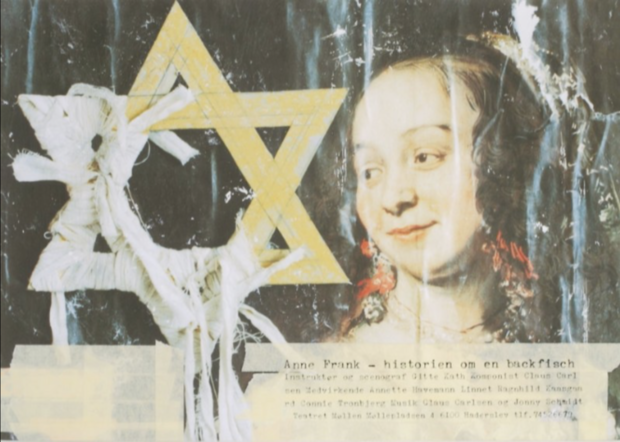 Gitte Kath, a decorated graphic, textile, and set designer, will present 120 theater posters from the renowned Teatret Møllen
to Graphic and Interactive Design students on September 30 in discussion with Professors Scott Laserow and Dermot Mac Cormack. She will discuss her layered career in the visual arts and her design practice, and answer questions from students about the professional design field. Kath's panel is open to the public and will begin at 6:00 pm in the lobby, followed by an opening reception. 
Kath was a part-time faculty member at the Kolding School of Design in Denmark for almost two decades, and worked in theater as a set designer and later as a director. Eventually, her love of theater and visual design coalesced into poster creation for all of the shows she produced for Denmark's renowned regional theater. "I wanted to make posters and books about our theatre because I always felt it was important to have a physical memory of each performance. Because tomorrow the memory of the performance may fade and soon be gone," she said.
Her focus on niche design work and dedication to the medium quickly led her being considered one of the top poster designers worldwide. After a 42-year career in theater, Kath retired from professional design and show production. She considers her work pivotal to the growth and prestige of Teatret Møllen. "We are today the best-branded theatre in Denmark. When people see our posters they always know that it is Teatret Møllen."  
Laserow met Kath while writing his book, Making Posters from Concept to Design with Natalia DelGado, PhD, in 2020. "Gitte is such a talented and warm person, and I'm excited to show our design students the scope of professional work that she has to offer the through poster design and execution," he said. 
Photo credit: Gitte Kath, Anne Frank 1994