April 28-May 1
---
Manifestation of Bubbles II
2020
Brooch, polylactic acid, lacquer, titanium, silver, 3" x 3" x 2"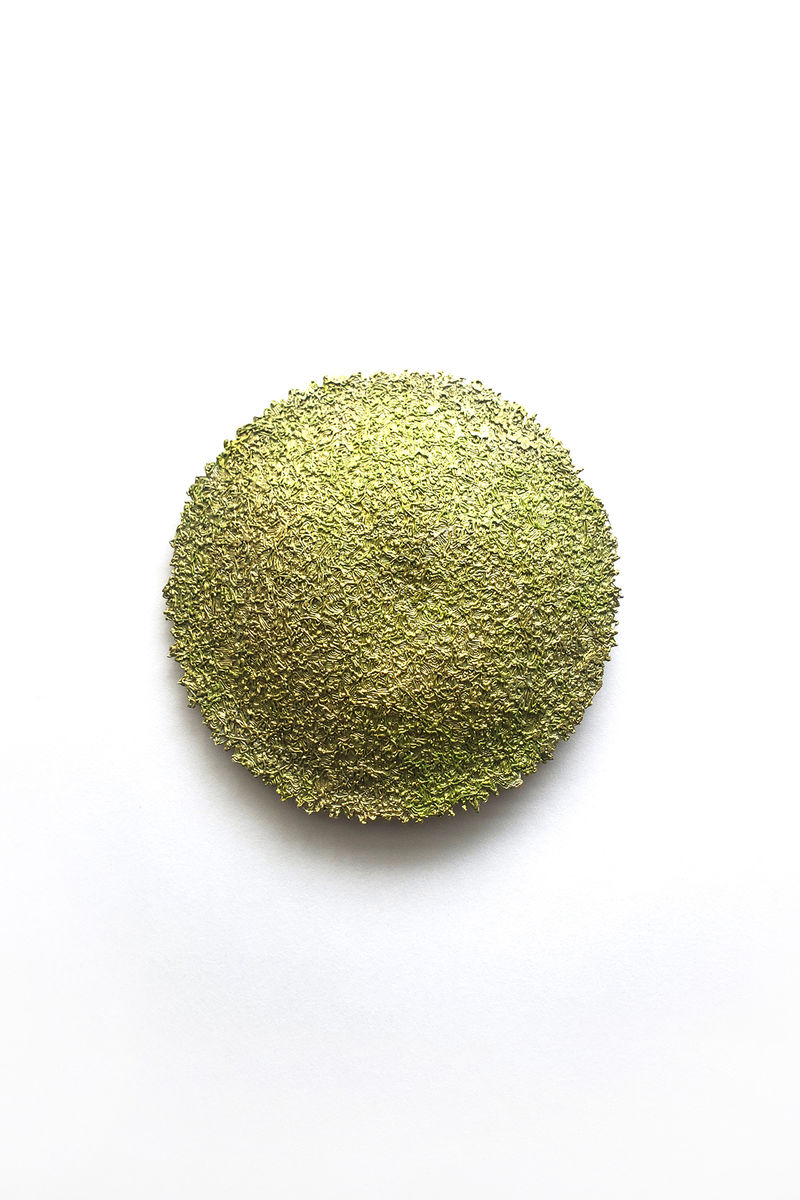 Study in Phenomenon #5
2020
Polylactic acid, gold leaf, steel, 4" x 4" x .25"
---
Artist Statement
As a maker I am drawn to natural and psychological phenomena. In my work, I address and analyze ideas of recognition, curiosity, and interpretation as an integral part of our human experience. With this in mind, I create wearable and functional objects that convey a sense of ambiguity; suggested imagery and tactical sensations cause the wearer or observer to question; what could this be? This body of work in particular addresses the tendency for humans to perceive imagery or familiar objects in otherwise abstract forms. For instance, seeing shapes in clouds, seeing faces in inanimate objects or recognizing images in abstract patterns. Every viewer's response to the work will be different; prior experiences and memories affect the observer's response, and create varying interpretations. Using various materials and processes, I create a three dimensional, multi-sensory, and wearable experience. The end result is an engaging interaction between the viewer and the object, which continues to raise questions and inspire those who view the work to further investigate.