Let Me Clear a Few Things Up
 
Thesis Exhibition: February 17 – 20, 2016
Reception: Friday, February 19, 6 – 8pm
Hours: Wednesday – Saturday, 11am – 6pm
---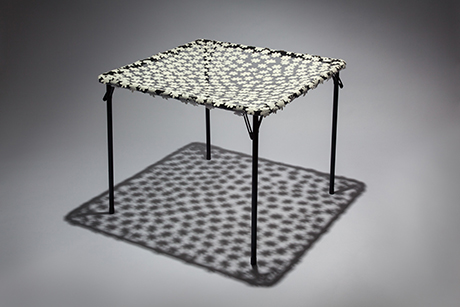 Card Table, 2016
Organza, porcelain, steel frame, 34" x 34" x 28". Photo by Ken Yanoviak.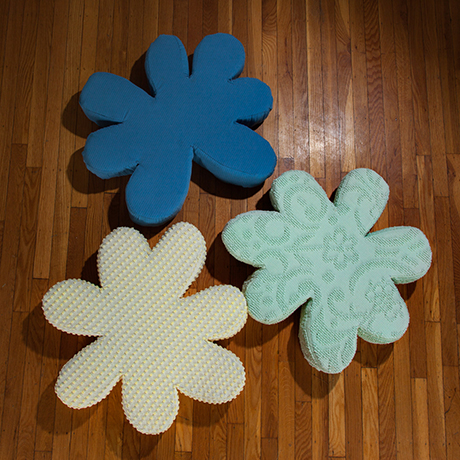 Gardenia Cushions, 2016
Chenille, foam, 24" x 24" each. Photo by Ken Yanoviak. 
---
"Let me clear up a few things" presents a tableau of fragile domesticity.  Set in the past, the scene invades the present with an arrangement of objects, beckoning the viewer to have a seat and stay just a little longer.  The central video and a few short performances animate the space with an obsessive force, reiterating the repetition, handwork, and craft on display.  Part monument to my grandmother, part excuse for not valuing her more, this body of work both reflects my ambivalence and acknowledges its debt to a privileged legacy.
More generally, my work spans categories of ceramics, sculpture, fibers, video, performance, and installation to create environments in which stuff happens and links making to memory and self to culture. 
For more information, visit www.jenniferjohnsonclay.com.