April 1-4, 2020
Opening Reception: April 3rd, 6-8pm
---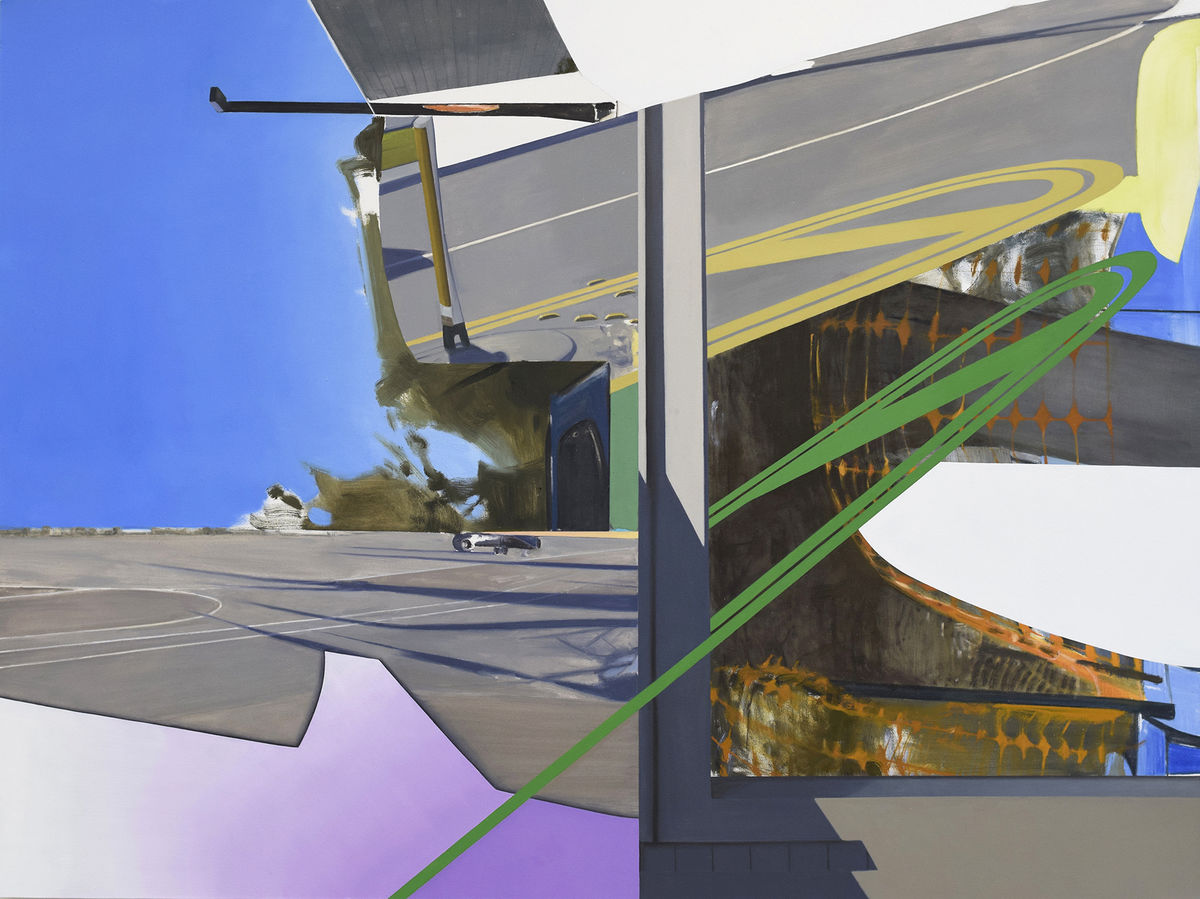 American Landscape, 2019, oil on canvas, 72" x 96"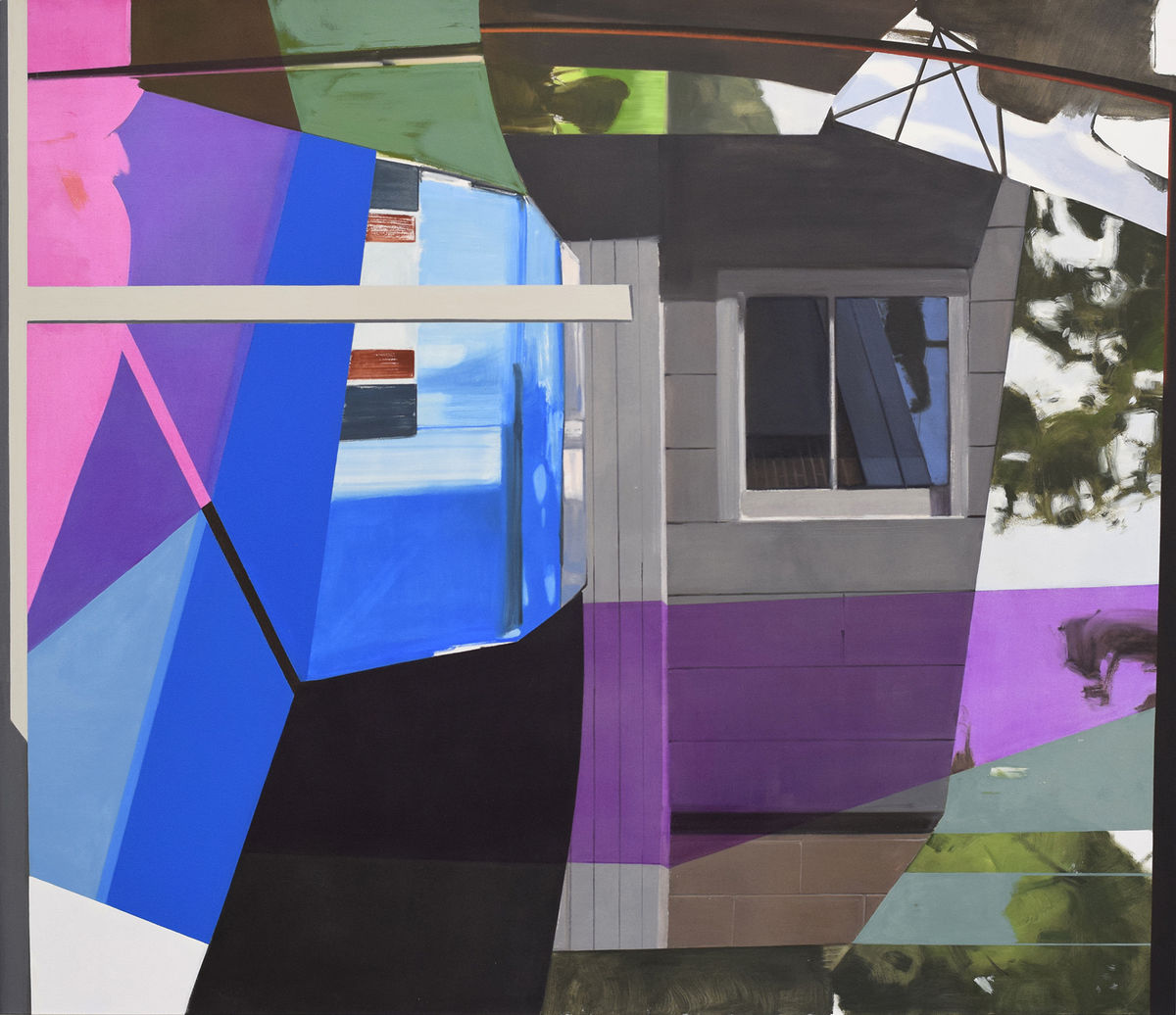 American Landscape, 2019, oil on canvas, 72" x 84"
---
Artist Statement
While my different bodies of work have ranged widely over the years in subject matter and form, I consistently use painting and drawing to analyze and raise questions about contemporary America. My most recent paintings interpret the American landscape as simultaneously a beloved homeland and a fragmented, disorienting place on the verge of capitalist dystopia. At the same time, the work evokes an optimistic sense of possibility and discovery through painterly invention. My research over the past 16 months, as a graduate student at Tyler School of Art and Architecture at Temple University, has focused in three major areas. First, I'm researching the history of abstraction as a socially and politically engaged artform. I'm interested in how abstract painting can be utopic, or escapist, or propose alternative logics. Secondly, through courses in Aesthetics, I've been investigating the potential utility of beauty within contemporary art. My third focus has been contemporary and historical conceptions of landscape. Any physical landscape is inscribed with aesthetic, ecological, and socio-political dimensions; I'm curious as to how these dimensions intersect, and how images of landscape can impact the future of our planet.