April 21: Virtual Interactive & Graphic Design Exhibition
---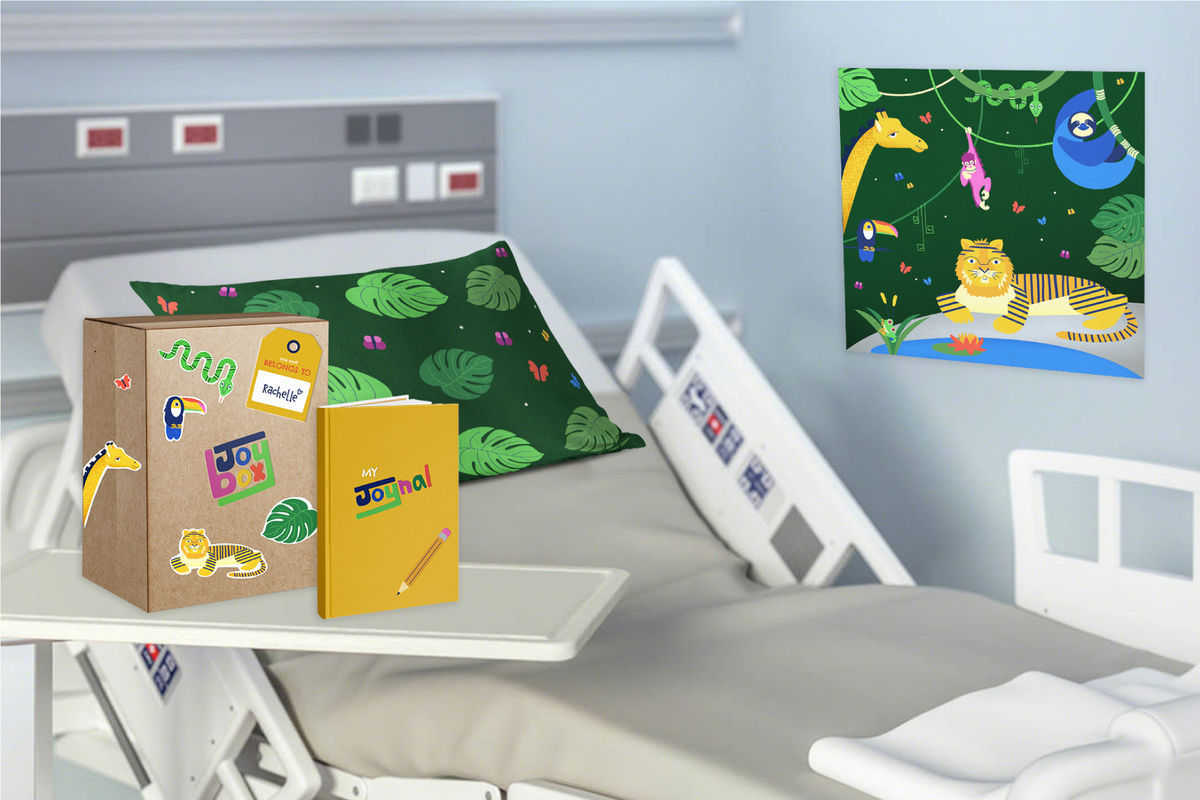 Joybox
2020
Themed Hospital Keepsake Box with journal, pillow, and puzzle.
OpenBook: Kensington
2019
24" x 36" poster series
---
Artist Statement
Kat is a designer driven by her family, faith, and experiences. She has a passion for human-centered and community-based design. Kat is inspired by the city and finds peace by the ocean. She has a playful personality and loves coffee, tacos, and the color blue.
Kat has always been inspired by people, their stories, and experiences. Her projects often center around empathy with the goal "to shine a light" on people and problems. Empathy, kindness, and understanding are often at the center of her work, focused around children and social issues.
From building apps to creating public awareness campaigns, Kat loves the flexibility and freedom graphic design offers. Using her creativity and heart, Kat strives to emphasize the ways in which design can make an impact. Her passion for designing for good is driven by human-centered, community-based, and collaborative design. She takes a hands-on approach and loves finding creative ways to solve problems with design.
Kat dreams to use her creative skills to assist others in the community and make a difference. With her graphic based skills, creativity, and determination to make a change, she hopes to encourage people to think, enable them to feel, and inspire them to act.