April 10 - 13, 2019
Opening Reception April 12, 6-8pm
---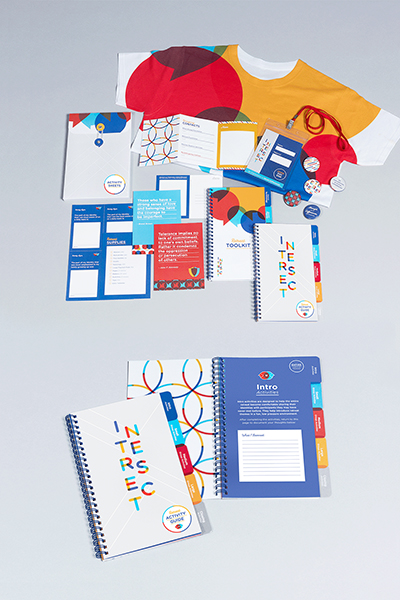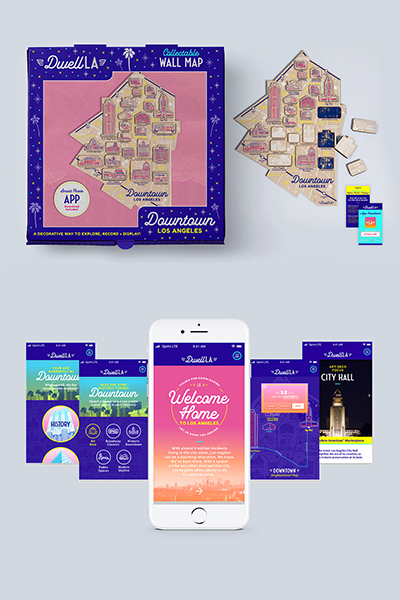 ---
Artist Statement
I'm a self-professed cultural connoisseur with a socially-conscious worldview which informs cross disciplinary design. I use research-based problem solving to craft and promote purposeful brand storytelling. These purposes are often designed to hold social relevance, helping to bring communities together to maximize their potential. As a Los Angeles native, I build upon cross-coastal perspectives that help inform and inspire my inviting aesthetic.
The educational program designed for Intersect, a social justice-themed retreat, combines comprehensive research and friendly, conversational visuals to communicate different forces joining together in a goal of mutual understanding. Overlapping colors, lines and shapes directly reflect intersecting identities in friendly font and color palettes. I created this vivid visual language to be as inviting as it is informative in order to tackle a growing societal "bias" that views the concept of social justice education as divisive. Content was carefully curated to encourage continuous activism outside the retreat.
My work is thoughtfully integrated to reflect my strong desire to grow as a designer and content developer. I find passion in helping spearhead community-oriented brands and initiatives that provide collaborative opportunities to build meaningful strategy. I fuel this passion by building a body of work celebrating innovative, human-centered brand processes with the potential to nurture social change. This philosophy is ultimately translated to the educational realm where my holistic approach is applicable to any student design problem.