December 15-18
---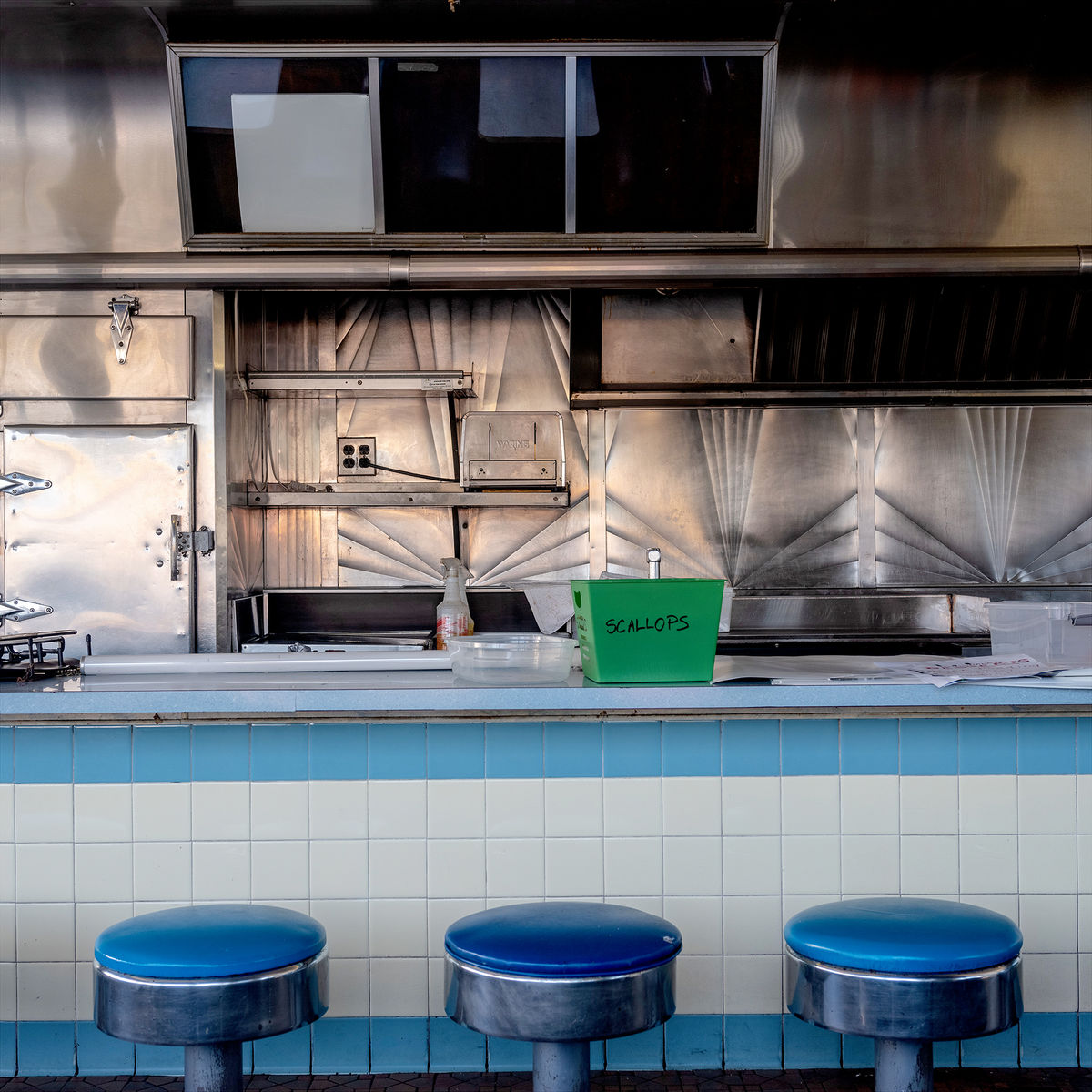 Scranton, Pennsylvania
2020
Archival pigment print on Epson Ultra Premium Luster Photo Paper
21.5" by 21.5" on 24" by 24" sheet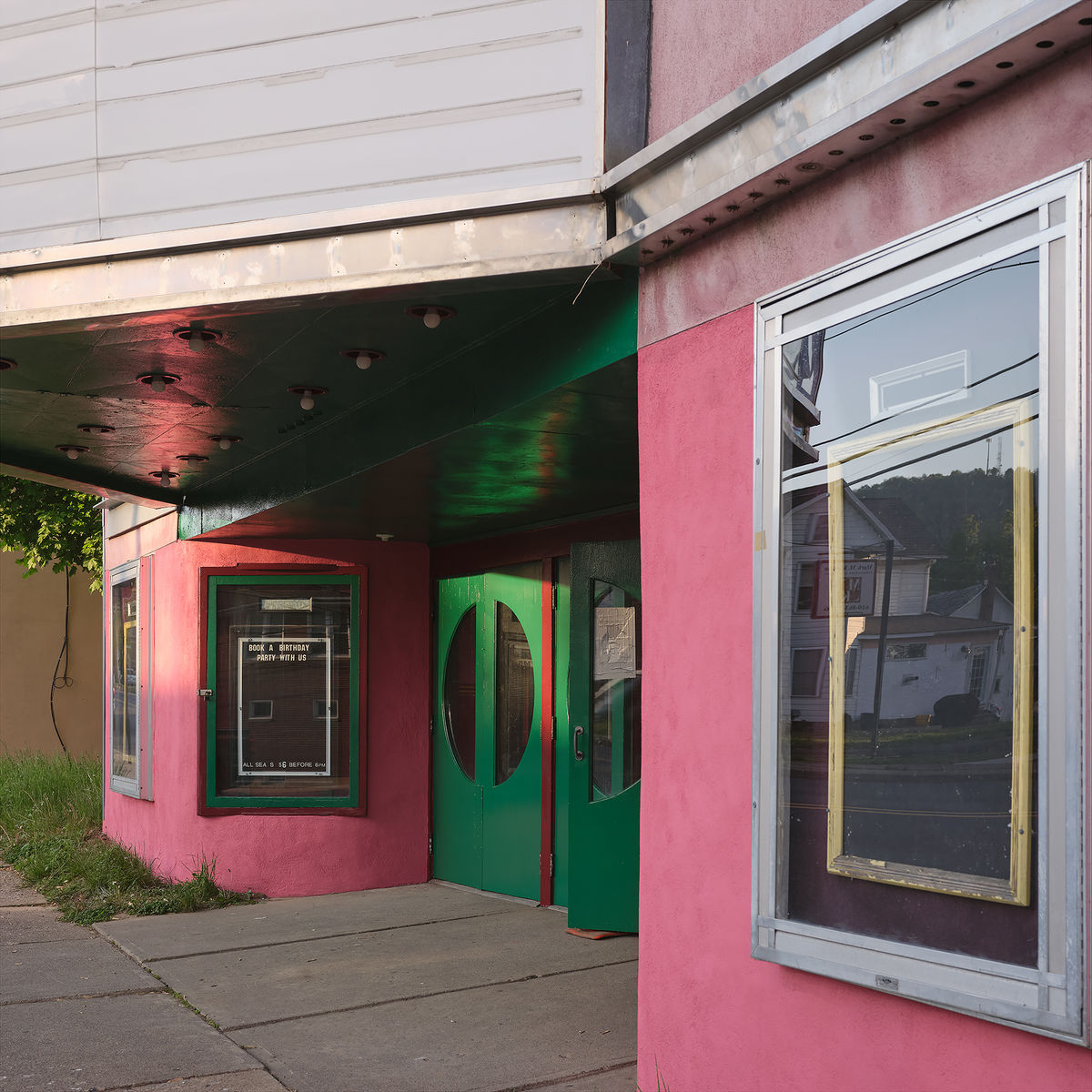 Wind Gap, Pennsylvania
2021
Archival pigment print on Epson Ultra Premium Luster Photo Paper
21.5" by 21.5" on 24" by 24" sheet
---
Artist Statement
On March 11th, 2021, President Biden announced "the goal of getting the nation closer to normal by July 4th."  
What is normal? 
I made these photographs during the Trump presidency and the post-Trump era, with one coast battling unprece dented forest fires and the other under water—the climate crisis destabilizing life as we know it; with anti-abortion  vigilantes empowered, by law, in Texas; George Floyd murdered on a Minneapolis street corner; and the storming  of the Capitol by groups including far-right militants and white supremacists. As of today, 684,488 Americans have  died of Covid-19. Much is missing from this list, yet "America is back." 
Here, I have pictured third spaces: components of an area's social infrastructure, outside of home and work, such  as taverns, church picnics, diners, restaurants, and movie theaters. The locations I chose are particular. Recurring  motifs in visual culture, they are part of a collective, idealized American mythology. Today, in our deeply divided  nation, they are often linked to the nationalism and nostalgia of Trump's "Make America Great Again" campaign.
 
I took many of these photographs during periods of coronavirus-related restrictions. They are mostly empty of peo ple, yet pushed-back chairs or half-finished meals on tables show that life did occur here. Depicted are scenes where  things once happened, never happened, or might still happen. Yet let us not be buried in collective amnesia: Things  were never "normal." With these images, I hope to create an opening for my audience to discover multiple layers of  meaning, to see complex histories rather than one-dimensional, familiar tropes.  
In her 2004 book, Hope in the Dark, Rebecca Solnit wrote, "We can tell of a past that was nothing but defeats,  cruelties, and injustices, or of a past that was some lovely golden age now irretrievably lost, or we can tell a more  complicated and accurate story… A memory commensurate to the complexity of the past and the whole cast of participants, a memory that includes our power, produces that forward-directed energy called hope."