Back to Blog
October 27, 2022
Leah Frances (MFA '21) Reflects on the Purpose of Place in New Photo Book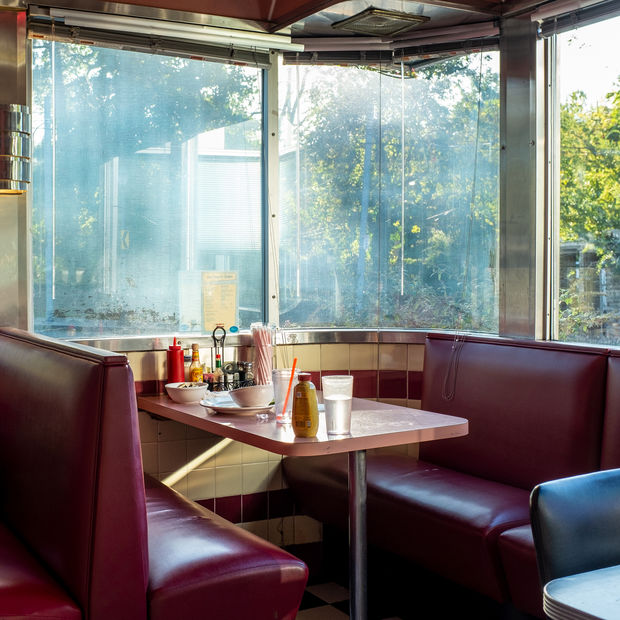 Tyler alumna Leah Frances (MFA '21) focuses her photography practice on what she calls third spaces — "communal settings outside of home and work such as taverns, church picnics, diners, restaurants, and movie theaters." Her latest photo book, Lunch Poems (2022, Aliens in Residence), is an homage to the Americana landscape of these empty or just-visited liminal settings. Frances was recently mentioned in Esquire magazine, which named Lunch Poems one of the best photo books of 2022, and profiled by BuzzFeed News about her artistic process. Her 2021 MFA thesis show, Things Were Never Normal, which features much of the same work, is on view at Banana Factory Arts Center in Bethlehem, PA through January 22, 2023. 
Before pursuing her MFA at Tyler, Frances earned her undergraduate degree in linguistics from the University of Victoria and a diploma in graphic design from Pacific Design Academy. She considers herself initially self-taught at photography and has worked work as a production manager for The Wall Street Journal, and photo editor and eventually art director for The New York Times. In 2019, she felt ready for a new challenge and moved to make photographs, ask and answer new questions through her art, and invigorate herself in a photography community. "I wondered how a solid interdisciplinary education, and things like critical theory and art history, would inform my work," Frances explains. 
Frances credits her MFA experience for serving as a "building block" that encouraged the next phase of her work, after initially struggling to find her footing and to feel like her work was understood. She prepared for her thesis show with intense research, reading lots of American studies and theory, specifically Lucy Lippard's The Lure of the Local. "I feel like that's what it took — people not really getting it, and then me writing it all out and explaining myself better. It's the same with Lunch Poems, the response has been humbling," Frances says. "I think the statement I put in the back of the book may have helped. I always knew the content was relevant to today — this exploration in nostalgia and how it's all so political. If it wasn't for Tyler, I don't know if I would have done all that research and writing."  
Lunch Poems captures the beauty in the commonplace, and Frances values the ability to give her own neighborhood a platform. "I've become so interested in working extremely locally, so I'm considering my own neighborhood in Easton, Pennsylvania as subject matter. I'm a working-class artist, and I've been asking myself the question of 'Who should photograph working-class neighborhoods?' I've been thinking a lot about that. I chose to live here for a reason, and I would like to pull those things into my next body of work in a possible documentary style," Frances says. 
An opening reception for Things Were Never Normal will be held on November 4th at Banana Factory as a part of Bethlehem's First Friday as well as the gallery's annual InVision Festival.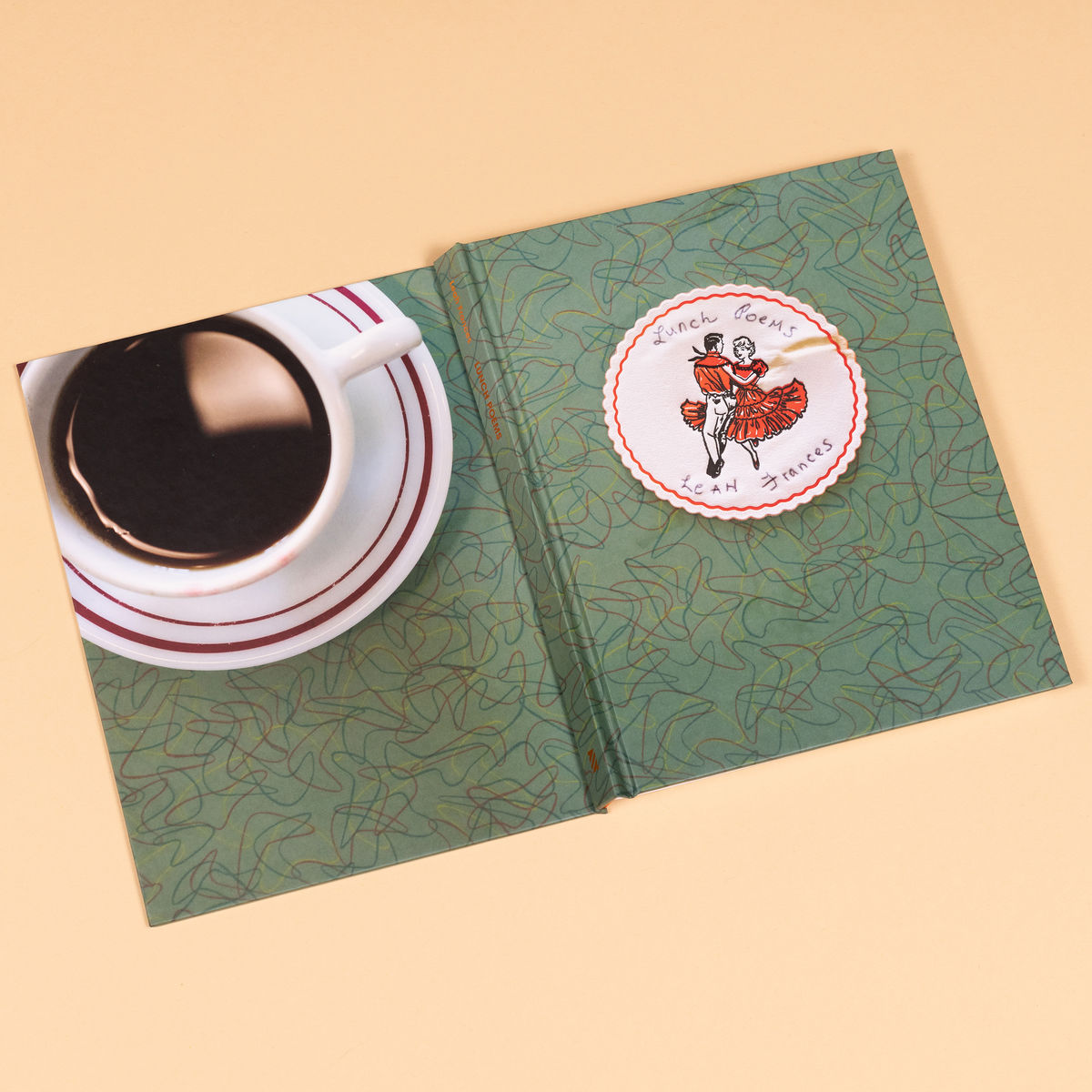 Lunch Poems by Leah Frances
Header image: Lunch Poems by Leah Frances, page 68. Trolley Car Diner. 2019.