April 14-17
---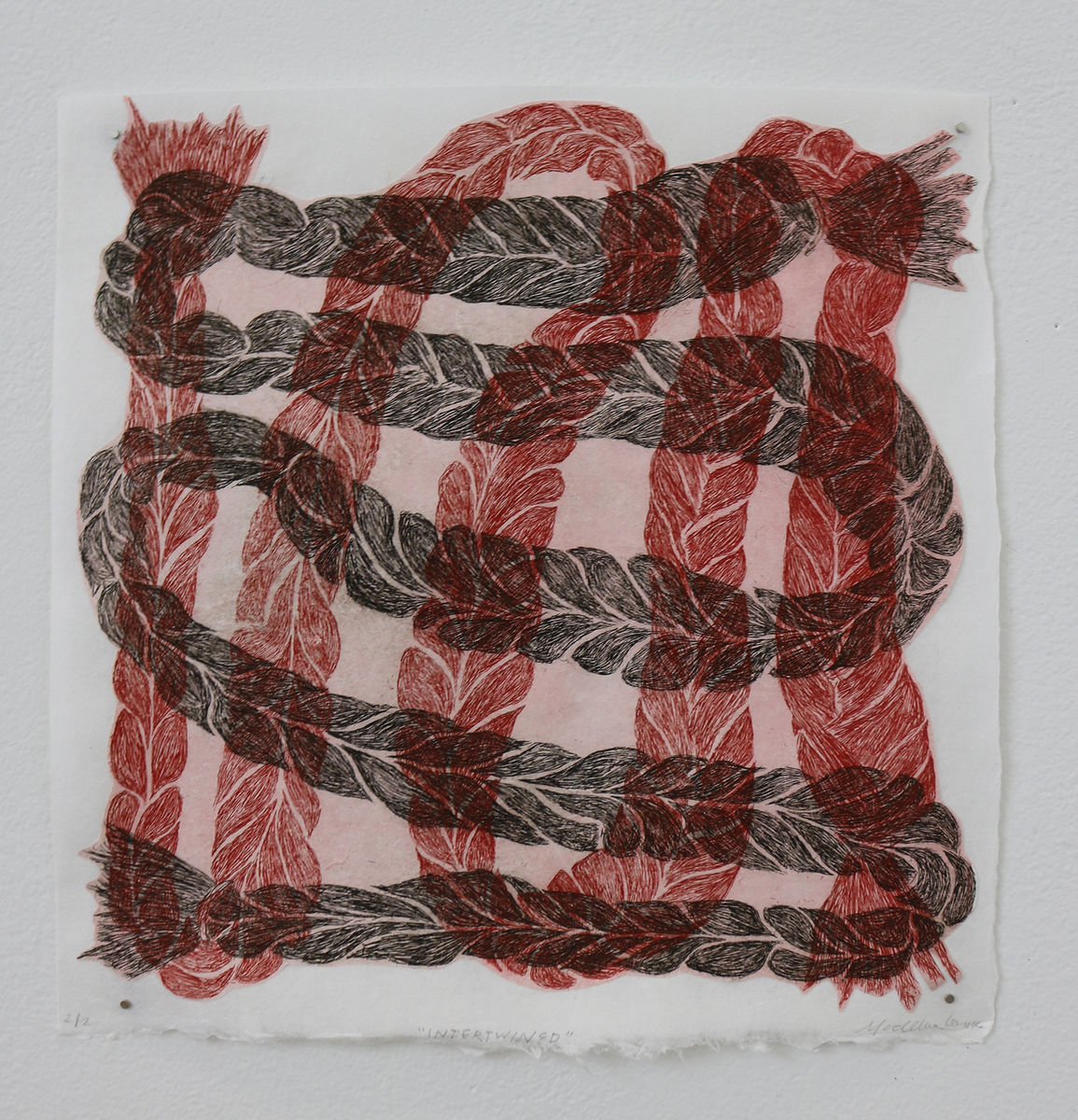 Intertwined
2019
Etching on mulberry, edition of 2, 10" x 10"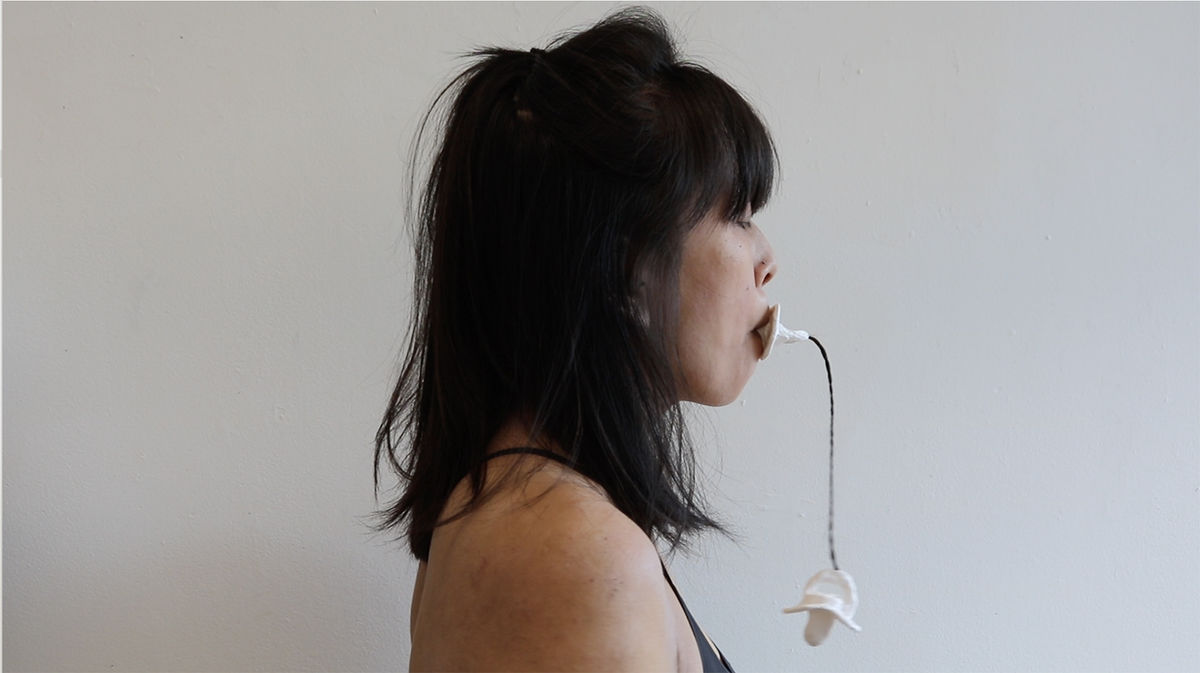 Pacifier for Two (Sisters)
2020
Cast unryu paper & braided hair, 1.5" x 2.5" x 10"
---
Artist Statement
My work questions the notion of missing someone you cannot remember through the lens of an adopted and displaced Chinese American. In 2019, I took a DNA test and discovered my biological sister who raised in China. We share over 51 segments of DNA, yet we have no memories of each other. When contemplating what our reunion will look like, I begin my work with a focus on cultural hybridity, materiality, and stories I would like to share with my sister.
As I create objects on "two-ness" from materials of Chinese culture, I fantasize about the reunion with my sister (and biological parents). Through focusing on gestures, I consider actions stemming from infancy to coming of age to depict what it visually looks like to make up on missed time. These gestures range from an embrace in a dress connected at the arms to the sucking on a paper pacifier. Through such interventions, I seek to activate the objects and explore themes of domesticity, intimacy, comfort, and tactility. Currently, I am exploring the usage of an object by one rather than two signal a presence of absence.