October 27-30
---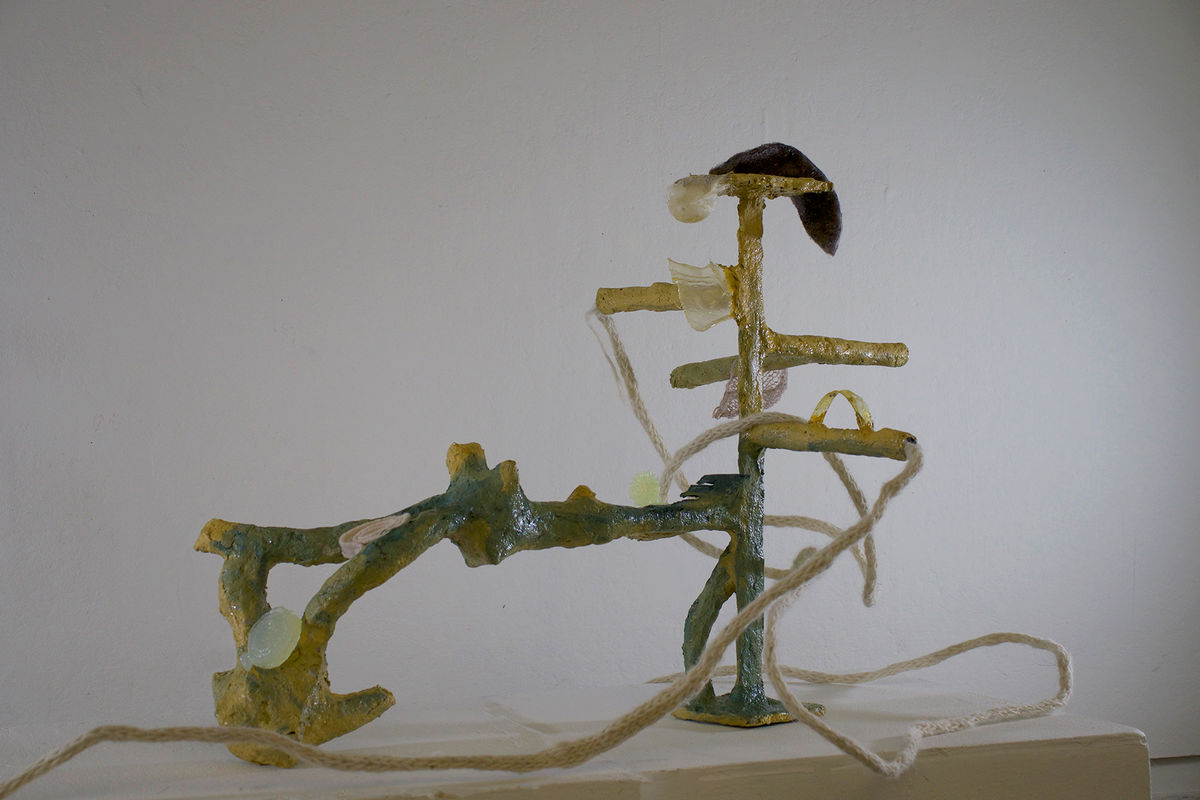 Pliant Pipes
2020
Paper clay, acrylic, wool, silk, 22" x  26"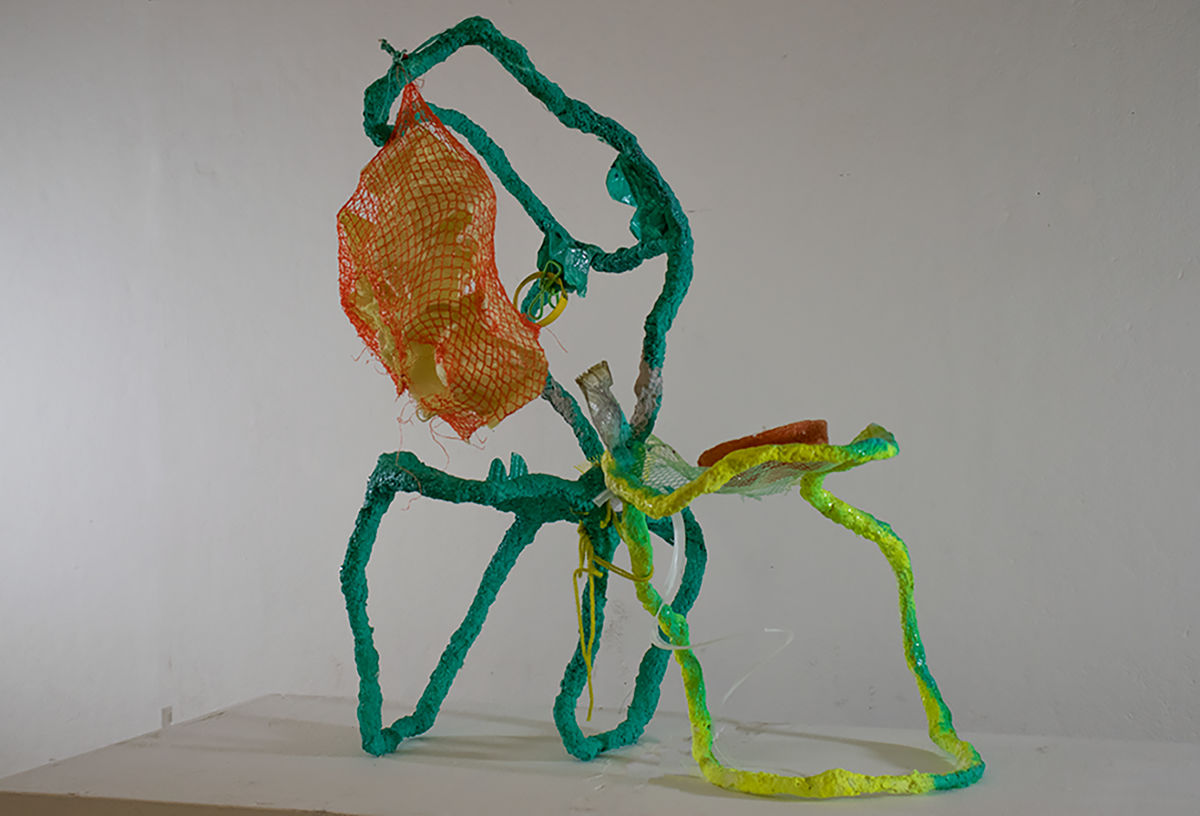 Netting Preference
2020
Paper clay, spray paint, felt, plastic, cotton, fruit netting, 24" x 12"
---
Artist Statement
Through movement, repetition and unusual mergings, imaginative disorientation is provoked and creates shifting doorways.
I use found and made objects to create installations, animations and digital collections. Using lowtech technologies, like paper mache, knitting and sewing to make absurd, holey objects. These objects consist of textures and colors rooted in the plant and vegetable kingdoms. Mingling with mundane, found objects like bread tags and rubber bands to build an imagined ecosystem with an undisclosed logic. I use animation and categorization to playfully excavate data from these constructed ecosystems.