April 21: Virtual Graphic & Interactive Design Exhibition
---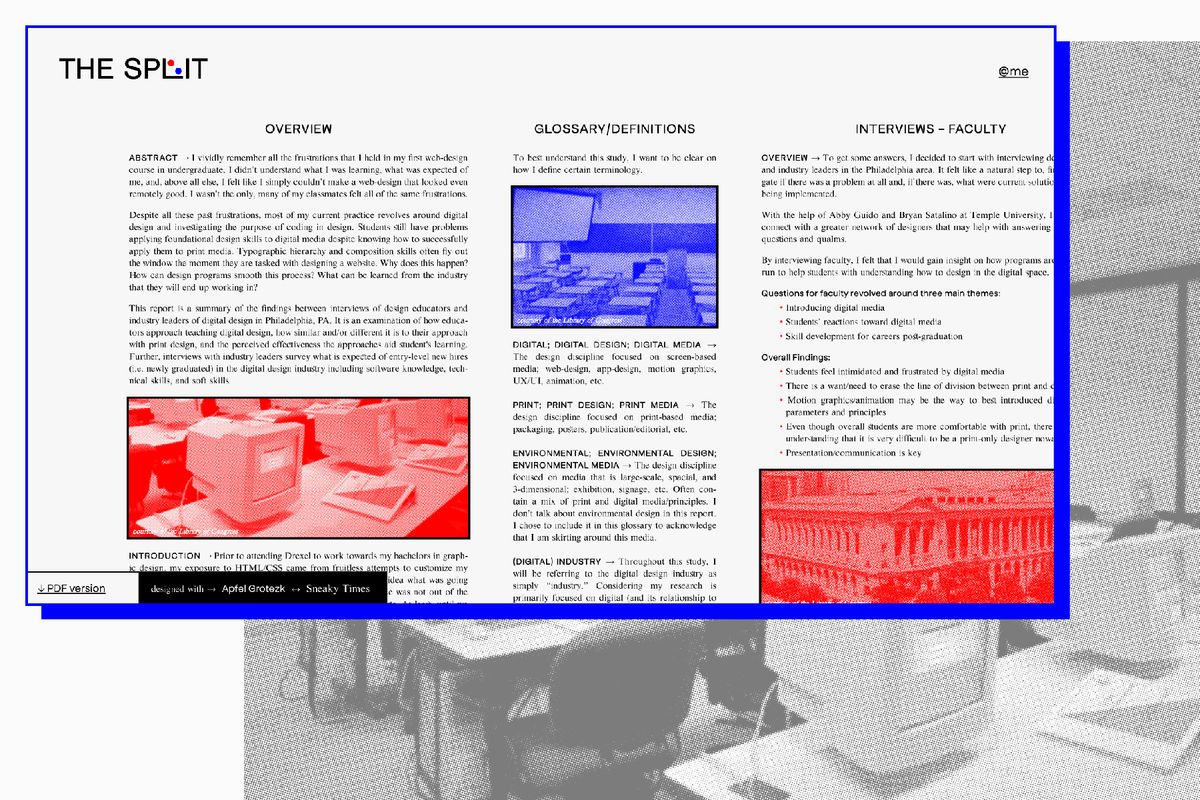 The Split
Spring 2021
Research website report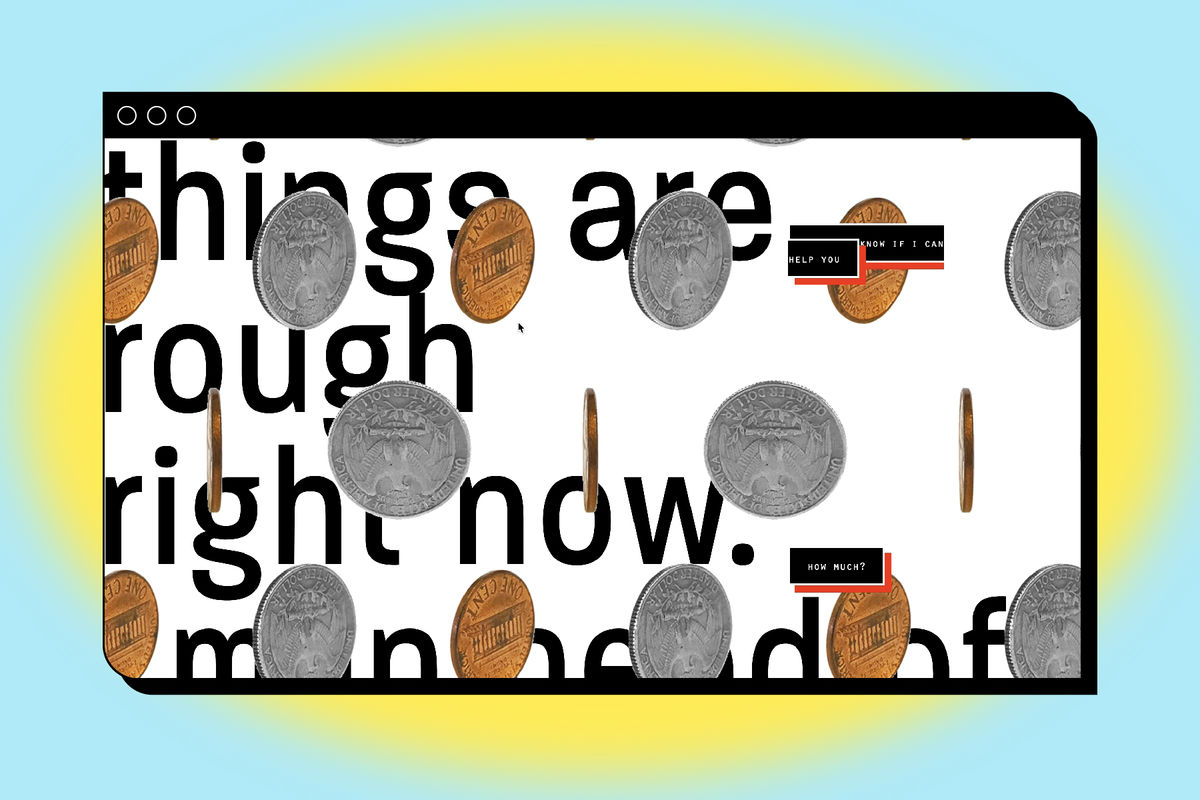 Signal to Noise
Fall 2019
Interactive web experience, desktop
---
Artist Statement
Marisa Watanabe is a Philly-based designer and self-proclaimed emo-poser. Though she was primarily print trained, her work now lives in the digital realm where she likes to experiment with typography, layout, and media. Most of her interests are centered around the space between print and digital environments and the similar/different applications of design principles in both media spaces.
As an aspiring design educator, her work revolves around the exploration of making digital media spaces more accessible to future designers. This culminates into her research project, "The Split", which is an ongoing investigation on the gap between print and digital design.
Marisa is constantly curious, asking questions, and she prides herself in her ability to listen and speak her mind. She also likes to discuss design theory, the future of design, and the role of designers in society/culture. Her dream is to be the professor that everyone wants to take a class with and to help future designers develop their unique voices.