April 7-10
---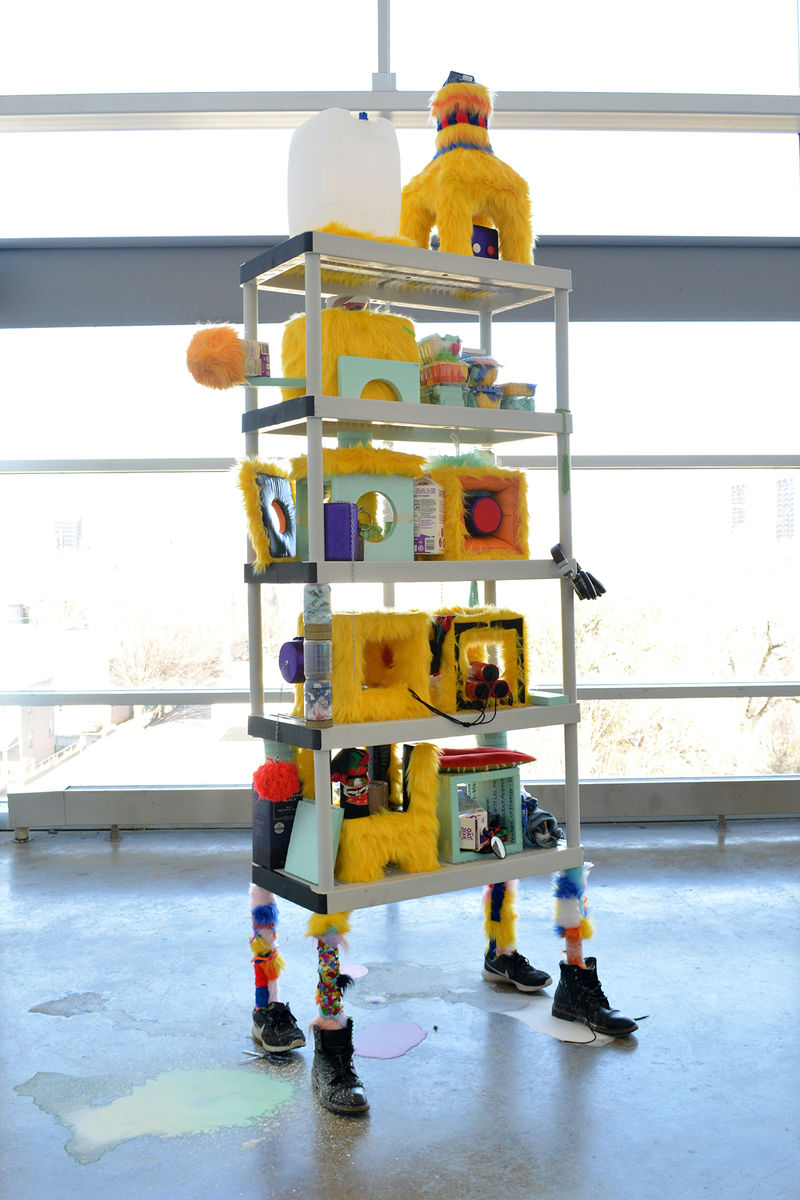 Self Pissing Consumption Unit,
2019-2021
Faux fur, foam, vinyl, beads, boots, peanut butter jars, oat milk containers, chain, yarn, sequins, spandex, miscellaneous waste items, found cushion, ipod touch, headphones, toothpaste tubes, floss containers, water, slime, wine boxes and bladders, fabric scraps, berry containers, 108 x 30 x 20"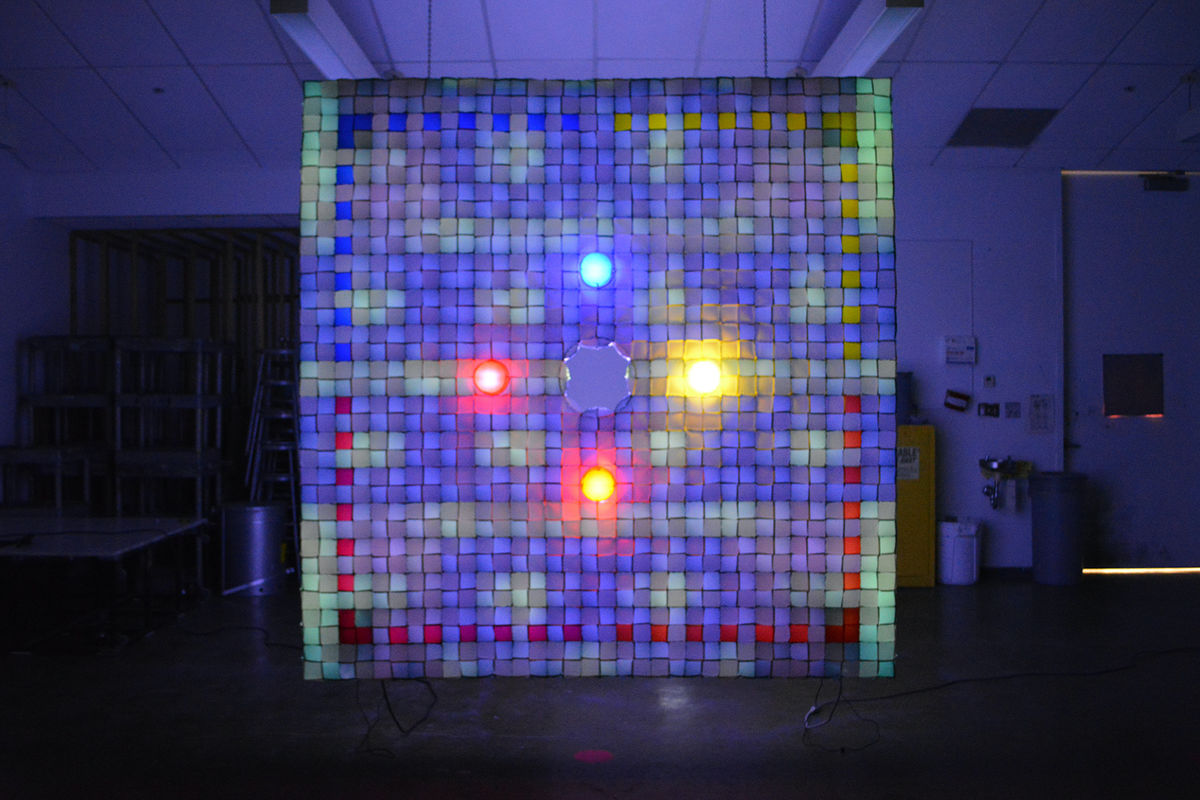 The Ecstasy of Infinte Games
2020-2021
Nylon ripstop, fans, chain, video projections, 84 x 84 x 5"
---
Artist Statement
I sew soft sculptures that explore queer ideas about desirability by resembling toys, games, or bodies. Such objects beg for an undisclosed interaction. They become social lubricators, activating imagined relationships we may have with them or with each other. I'm drawn to tactile materials like faux-fur, faux-leather, and nylon ripstop. These materials are highly manufactured—arguably toxic—yet they speak to a vast material culture of play, performance, and comfort. My work pulls from this material culture with references to drag queens and booty shorts, stuffed animals and pet furniture, quilts and camping gear.
Most recently, my work has taken new forms that are more architectural. My gaze is fixed on the functions of desire within our everyday built environments—environments that simultaneously have their gaze fixed on us. Grocery aisles, city streets, and social media interfaces operate with their own systems of desire and surveillance. My current work plays with these mechanisms, disrupting expectations of pleasure or fulfillment: An anthropomorphic shelving unit pisses itself while showcasing a strange array of consumer goods. A projection screen "game board" turns on randomly in hypnotic bursts of doom scrolling. A flimsy bounce house structure has no clear entry, only accessible by peering inside.