Back to Blog
September 12, 2022
Tyler's Second-Year MFA Cohort Displays Dissonant Exhibition, "NO SIGNAL"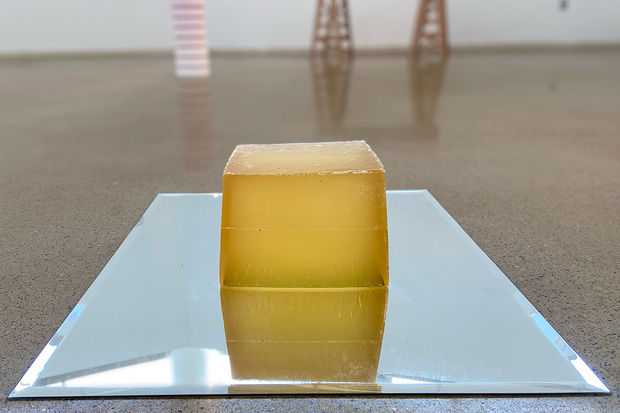 Christen Baker (MFA '23) curated the exhibition NO SIGNAL, now on view in the Stella Elkins Tyler Gallery, with the intention of engaging the second-year MFA cohort across Tyler's nine fine arts programs in cross-disciplinary collaboration. Baker, whose major is in Glass, envisioned a theme that would be "broad enough" to encompass many artist's work, and the concept of NO SIGNAL pulls from "the collective phenomenon of dissonance, uncertainty, and affect". 
Baker describes the exhibition's inception as that "moment of absurdity" you feel when the television loses reception, or a cell phone can't find service. "In the days of old TVs with knobs and antennas — you turn into this completely different person when you rush over to the TV and adjust the knobs trying to fix it after it's lost its signal. It's absurd how you lose yourself and it jolts you out of this comfortable mindset — that change in reaction is what I'm interested in exploring." 
The generational gap is also something of interest to Baker and her curatorial process. "Today, everything isn't so analog. We have little computers in our pockets all the time. We feel so interconnected and I think when we lose signal on our phones, it's still that similar reaction of panic. NO SIGNAL is inspired by — but not limited to — our relationship with technology and present communication devices." 
Some of the works on display include video, animation, and technology, while others include weaving and sculpture with nontraditional materials, like Kedrick McKenzie's minimalist Jell-O cube. The interest in technology — as well as the lack thereof — is a testament to that idea of dissonance that Baker is so invested in. "Dissonance is the difference between something jarring and uncomfortable and something familiar," she says. The way these pieces are arranged in the space, the lack of sound within the exhibition, and the stark differences in mediums allow the viewer to feel that sense of unease that Baker hopes to evoke.  
NO SIGNAL is Baker's curatorial debut, which served as a learning experience for future projects. "I have some gallery experience — I interned at Belger Arts Center in Kansas City while I was an undergraduate and worked on installing exhibitions as well as learning about placement." While arranging NO SIGNAL, Baker understood how each artists' aesthetics could play upon each other and once she began placing the work in the space, the layout of the exhibition was a seamless process. "There's already an emphasis on community when you enter into an MFA program, and that made curating this exhibition feel very natural," Baker says. 
Second-year MFA students involved in the show include Philip Crawford, Benjamin Fedosky, Olivia Fredericks, Emily Friesen, Jordan Hill, Brynn Hurlstone, Allyson Kotarsky, Halo Lahnert, Kadrick McKenzie, Jiseon Min, Amira Pualwan, Rita Scheer, and Sean Starowitz. 
NO SIGNAL is on view in the Stella Elkins Tyler Gallery until September 24.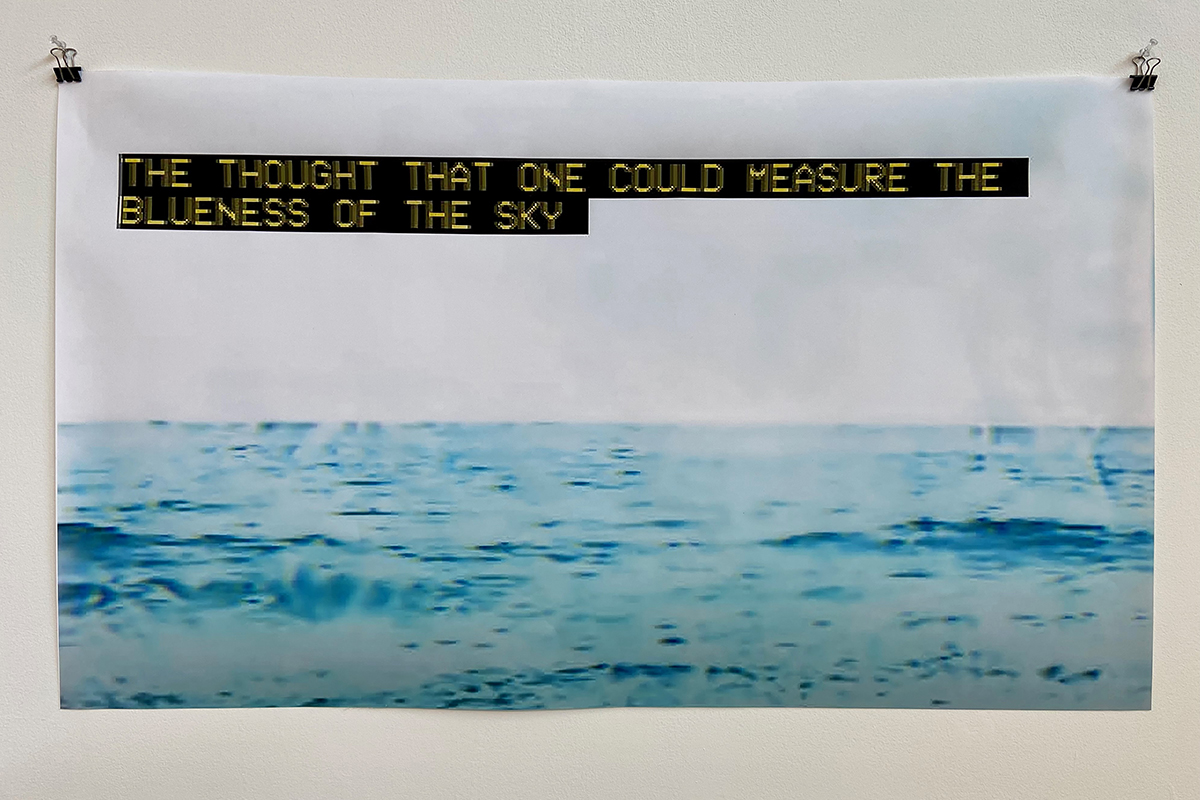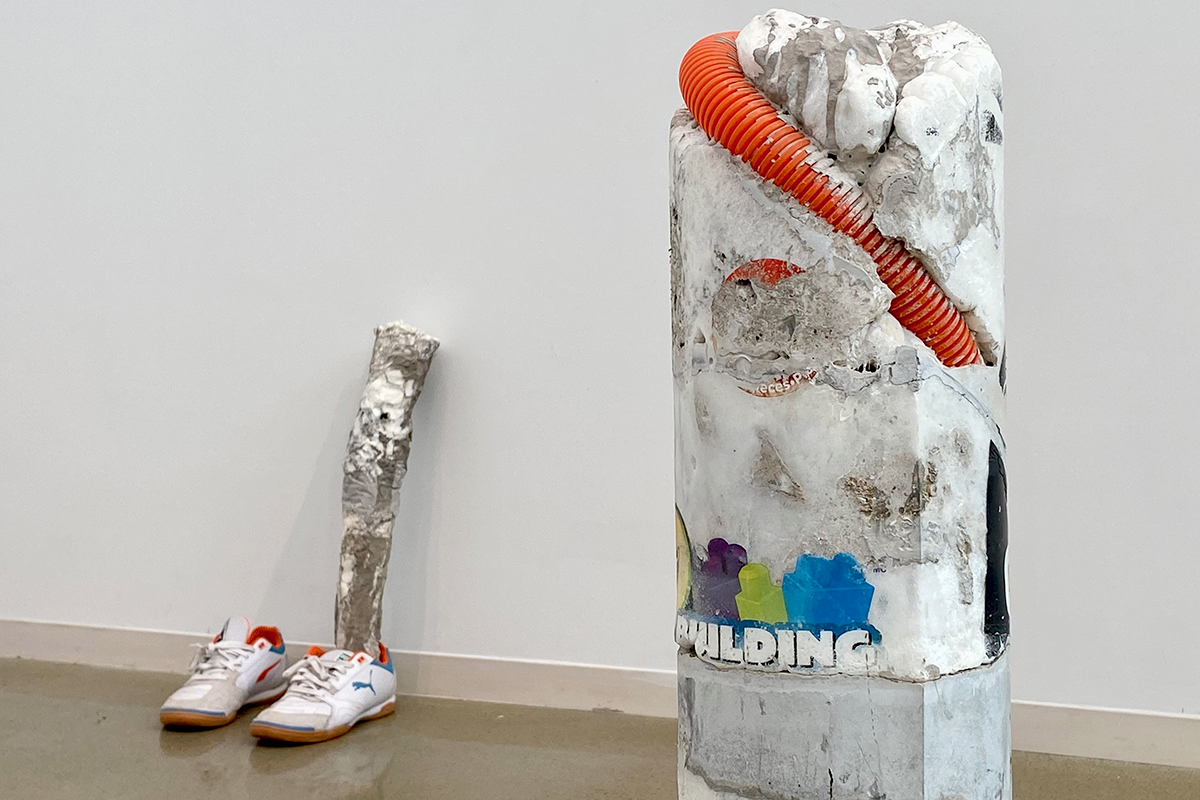 Image credit (L-R): 
Sean Starowitz, VHS Fever Dream (2022), digital image on bond paper, 36 x 20 inches
Jordan Hill, Calcified Crayon (2022), polyurethane foam, cement, plastic loom, tubing, decals, 28 x 6 x 6 inches
Header image credit: 
Kedrick McKenzie, Jell-o Judd (2022), gelatin, mirror, 20 x 24 x 8 inches