Back to Blog
January 20, 2023
Ceramics Artist-in-Residence Michael Dela Dika Explores Identity Through Spontaneity
Michael Dela Dika is this year's Ceramics Artist-in-Residence, and he describes this role as a hybrid of "adjunct professor meets visiting artist." While spending time with students aside from his teaching schedule, Dika finds ways to share his real-world experience as a working artist by encouraging unconventional approaches to the medium and open conversations regarding vulnerability within one's process. Outside of the classroom, Dika is presenting a new body of work at Ursinus College's Philip and Muriel Berman Museum of Art in a solo exhibition titled Shaping Rhapsody, on view from January 20-May 12.  
Dika's artistic process is "a spontaneous and playful improvisation of material," he says. "I try to find a discord between breaking rules and being playful." Originally from Ghana, much of Dika's work is informed by his early life surrounded by the vibrancy of Ghanian marketplaces. His incorporation of abstractions, motion, vivid color, and varied textures pays homage to these memories. "The vibrant colors this time around are more experimental. I'm inspired by space and movement and trying to redefine and understand my identity in my current space," Dika says of the collection. 
At Tyler, Dika has been impressed with the collaborative nature of studio practices, and the encouraging environment shared between students, teachers, and artists. "The transition to Tyler was important to me, and I very much needed a space to grow as an artist. Everyone here is very active in the public art space, so it provides opportunities for us all to be equally involved in attending exhibitions."  
Dika's courses don't follow a rigid syllabus, but rather pull methods from his own practice that encourage experimentation. "The first piece I assign is usually a narrative," he says. "It can be a personal or impersonal story — just something comfortable that students feel they can explore. Then, we move into unconventional ceramic projects. Students often fixate on making 'perfect' pieces, and I want to show them that they can break the rules while still being creative. I also like to encourage them to use other mediums, like painting or metals."  
Following his exhibition at the Berman Museum, Dika will be participating in a show in March with Ceramics studio technician Donte Moore at the University of Delaware.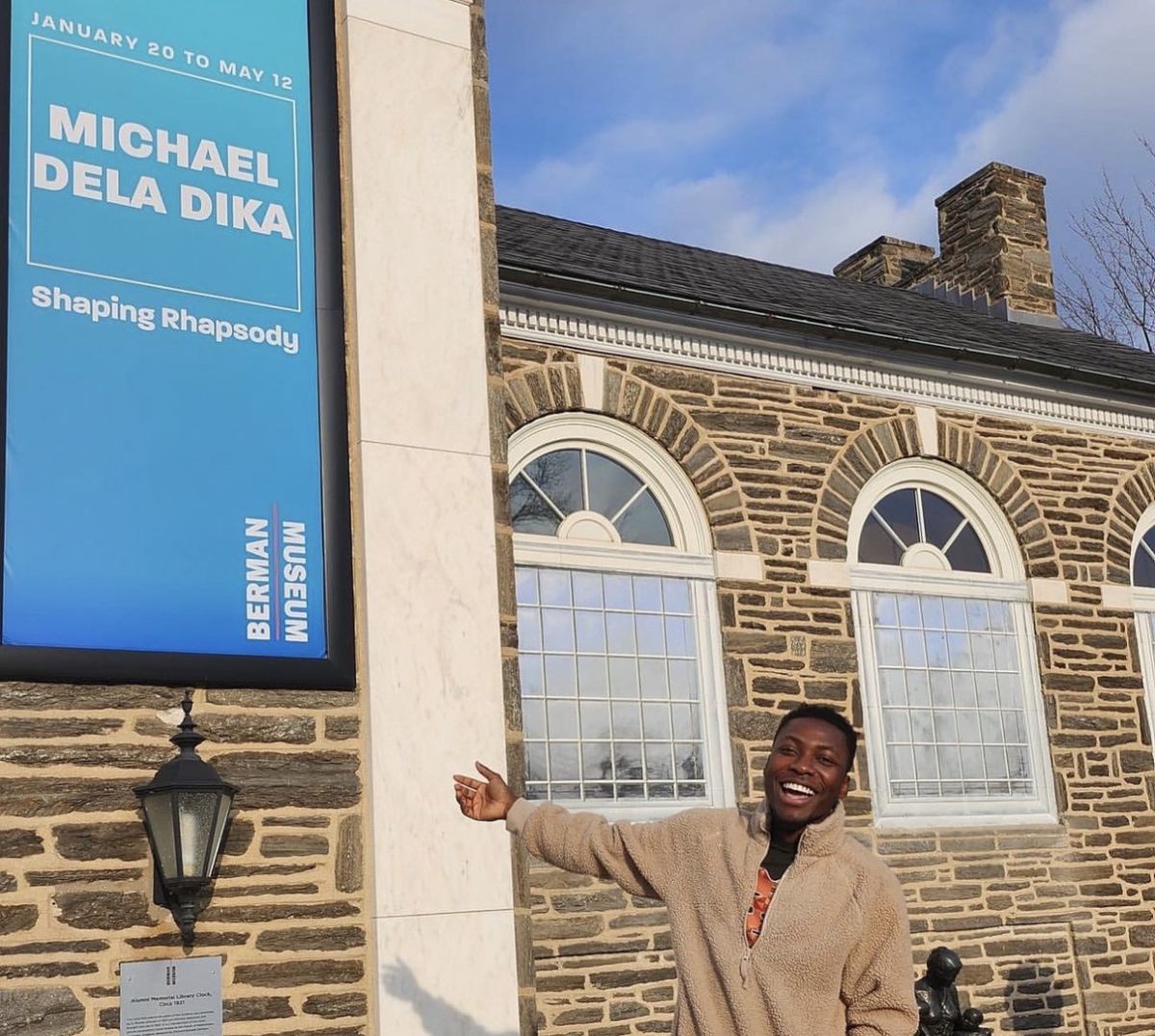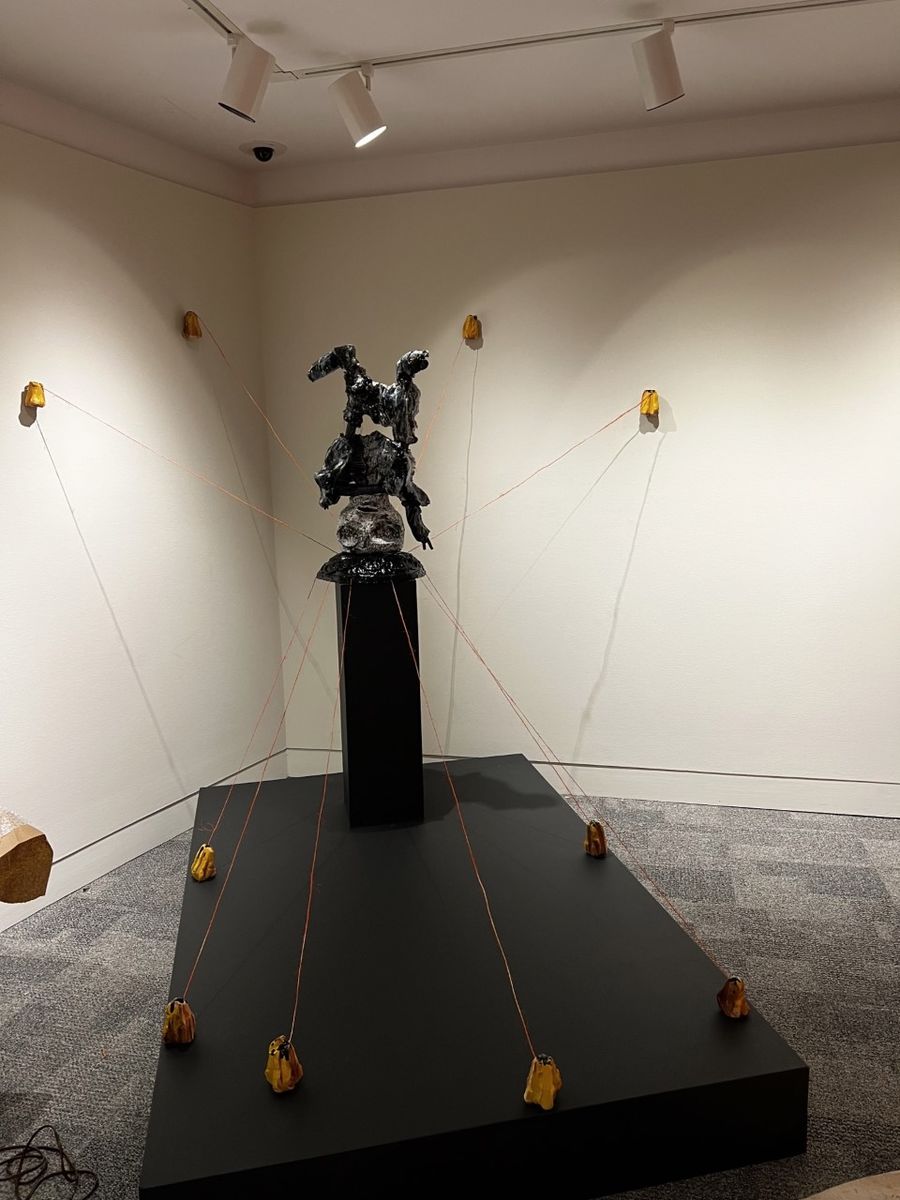 Image: Michael Dela Dika, "Shaping Rhapsody"