Thesis Exhibition: March 22-25, 2017
Opening Reception : March 24, 6-8pm
---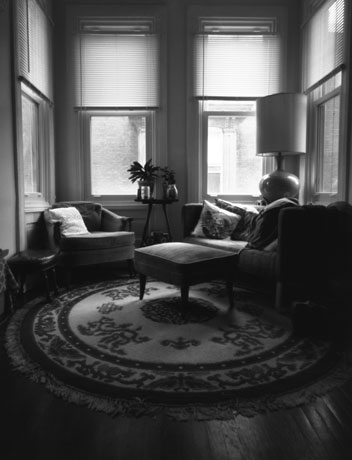 Title: Receiving Room I
Year: 2016
Materials: Archival Inkjet Print
60"X75"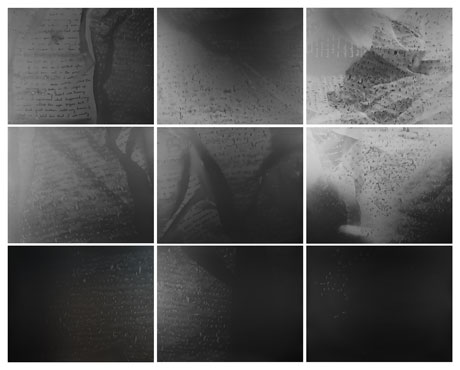 Title: Epitaph
Year: 2016
Materials: 9 silver gelatin prints, graphite
64"X52"
---
Artist Statement
We each carry with us
a story heavy,
words that weigh on the lines of our novel existence.
Fragments that build and change,
Building up, particles that knit together forming
Layers, we find ways to stand upon them
yet sometimes wiped away.
Clean, bright, light.
A space of wholeness,
formed in the dust of our sorrows,
strengthened by our joy.   
There is a vast comforting silence within
the places,
the places that ask us to sit and rest.