Back to Blog
July 28, 2022
Professor Scott Laserow Speaks with Graphis Journal About Socially-Conscious Poster Design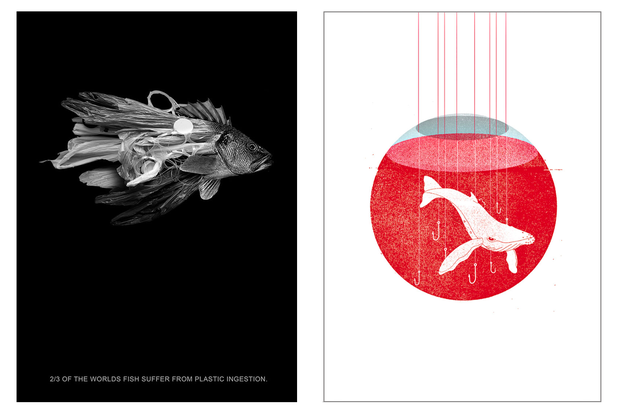 Scott Laserow (BFA '87), Professor of Graphic and Interactive Design, was recently profiled in the prestigious Graphis Journal #372 regarding his professional work with socially conscious poster design and how his campaigns inform causes that encourage ecological and political change. Laserow has been recognized by Graphis in the past, earning a Platinum Award in its 2015 poster covers series. Featuring an introduction by Professor Emeritus Joe Scorsone, the article discusses his work philosophy, what he learned from his own education at Tyler, and why he gravitates toward poster design above all else.  
"Narratives are exceedingly important to me," Laserow says of his work. "You want someone to look at whatever it is that you made and leave with a new perspective. Ninety percent of what I design is about environmental challenges, and I've learned probably too much about what's going on in the world and in our environment, so I'm in it for cultural and social change. That's where I've had my greatest success. I developed a design technique using black and white photography that really put me on the map."  
Laserow's poster design class at Tyler reflects his own work and personal ethos, though one of his favorite parts is involving his peers in the design world. Each year, 15 designers from around the world speak with Laserow's class and offer insight into their practice, share real-world design advice, and expand on Laserow's socially conscious curriculum.  
Among other achievements, Laserow co-wrote the book Making Posters from Concept to Design in 2020, has won over 90 peer-reviewed national and international awards, and has been featured in more than 20 industry publications. Just this year, Laserow received Platinum, three Gold, and  Silver Awards from Graphis Protest Posters 2. He has been selected by World Graphic Design as one of their 12 heroes, served on their international board of curators and been an international juror for the World Biennial of Student Posters on zero-tolerance for violence against women. 
Read a preview of the Graphis interview here. 
Image credit: Scott Laserow