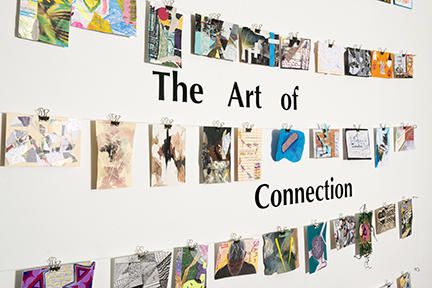 The Bachelor of Arts in Art Therapy program at the Tyler School of Art and Architecture rigorously prepares students who are interested in pursuing advanced studies in art therapy at the graduate level or art therapy-related jobs (a master's degree is required in the professional field of art therapy).
Students learn communication and collaboration, creative design and planning, critical observation and research and self-awareness and cultural responsiveness—skills that can be applied in many kinds of work and master's-level study in a variety of fields.
Tyler's multidisciplinary curriculum integrates art and psychology courses with fieldwork in Philadelphia communities, self-reflective art making and research, helping students explore their identity as artists and as mental health practitioners.
Students applying to the BA in Art Therapy must meet the same requirements for admission as those applying for Tyler's BSEd in Art Education (view requirements here)