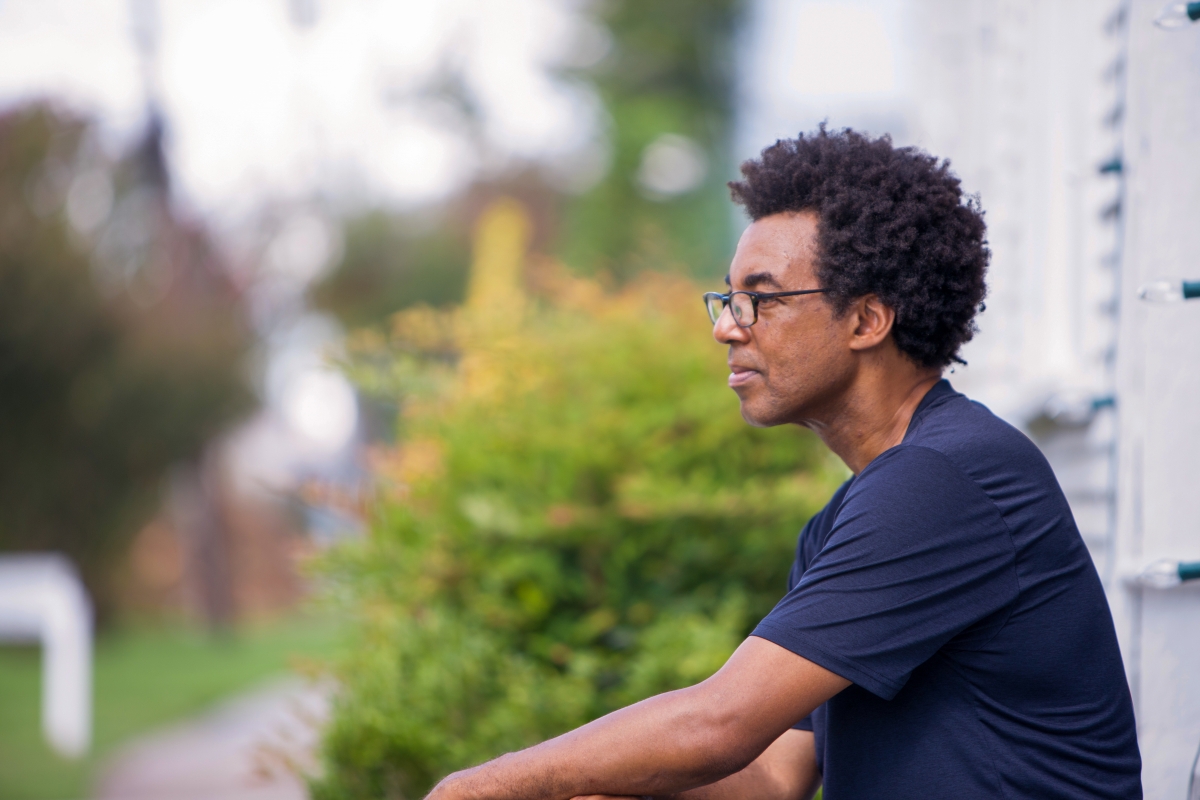 The artist who pioneered a new vision for revitalizing urban communities will visit with students and give a public presentation as the Tyler School of Art and Architecture's next Wolgin Visiting Artist
The Jack Wolgin Annual Visiting Artist Symposium, one of the Tyler School of Art and Architecture's flagship endowed visiting artist programs, will bring Rick Lowe, one of the nation's most influential artists and community activists, to campus to work with Tyler students in mid-October and give a public presentation on October 16.
Lowe, the Houston-based artist who pioneered a new vision for revitalizing urban communities by blending art, arts administration, community advocacy and historic preservation, will be the third Jack Wolgin Annual Visiting Artist since the program was established by a gift from the late Philadelphia real estate developer, philanthropist and renowned patron of the arts.
Lowe will come to Tyler for five days, October 15 through 19, to enrich the Tyler student experience through studio visits and seminars. On Tuesday, October 16, at 6 p.m., Lowe will present a public lecture at Temple Contemporary, Tyler's exhibition and public programs space at Temple's Main Campus in Philadelphia (enter on Norris Street, between N. 12th and N. 13th streets). A Texas-style barbecue will take place after the lecture.
"I am delighted that Rick Lowe will be the next Jack Wolgin Annual Visiting Artist," said Tyler Dean Susan E. Cahan. "He is a true innovator, bridging disciplines in the arts, urban design and community organizing in powerful and exciting ways. His work in Houston has served as a role model for a new generation of artists seeking bold ways to serve the public good. Our students will learn side-by-side with a transformational thinker, providing an invaluable opportunity for which the extended Tyler community will always be grateful to Jack Wolgin and his family."
Rick Lowe is best known for his work in Houston's Third Ward, an underserved, predominantly African-American neighborhood where he organized a group of artists to restore and purchase a block and a half of decaying shot-gun houses in the 1990s. Lowe and his fellow artists transformed the site into Project Row Houses, a center for the creation and exhibition of art, community support and mentorship, arts education, organic gardening, low-income housing design and more—all while working in a spirit of collaboration with the neighborhood's residents, its churches and Houston's community of professional architects and urban planners. Project Row Houses has become a model for art-fueled community revitalization initiatives nationwide, and Lowe launched similar projects in New Orleans, Los Angeles, Dallas, Seattle, Charleston and elsewhere.
Originally trained as a painter, Rick Lowe attended Columbus State University in Georgia and studied visual arts at Texas Southern University in Houston, where he was influenced by muralist John Biggers (whom Lowe credits with introducing him to the rich history and cultural legacy of Houston's row houses). He has served as artist-in-residence at the Nasher Sculpture Center and a Mel King Community Fellow at the Massachusetts Institute of Technology, and his work has been exhibited at the Contemporary Arts Museum Houston; the Museum of Fine Arts, Houston; the Museum of Contemporary Art, Los Angeles; the Phoenix Art Museum; the Neuberger Museum in Purchase, New York; the Gwangju Biennale in South Korea; and the Venice Architecture Biennale. Lowe has earned many high-profile awards, including a MacArthur "genius grant" Fellowship, a Rudy Bruner Award in Urban Excellence, an AIA Keystone Award, a Heinz Award in the Arts and Humanities, a Skowhegan School of Painting and Sculpture Governor's Award and more. He serves on the board of advisors of Art + Practice, a Los Angeles-based arts organization supporting local foster youth and community access to contemporary art.
Previous Jack Wolgin Visiting Artists were LaToya Ruby Frazier (2017) and Judy Pfaff (2016).
Jack Wolgin (1917-2010), the native Philadelphian and civic leader whose gift created the Jack Wolgin Annual Visiting Artist Program, was best known in the art world for his influential public art commissions in the city, including Claes Oldenburg's "Clothespin" (1976), an enormous sculpture that The Philadelphia Inquirer called "the piece that has probably done more than any other work of art or architecture to redefine the cityscape."
By Hillel J. Hoffmann
September 7, 2018