April 21-24
---
R99
2019
Glass, 1.5" x 1.5" x 7"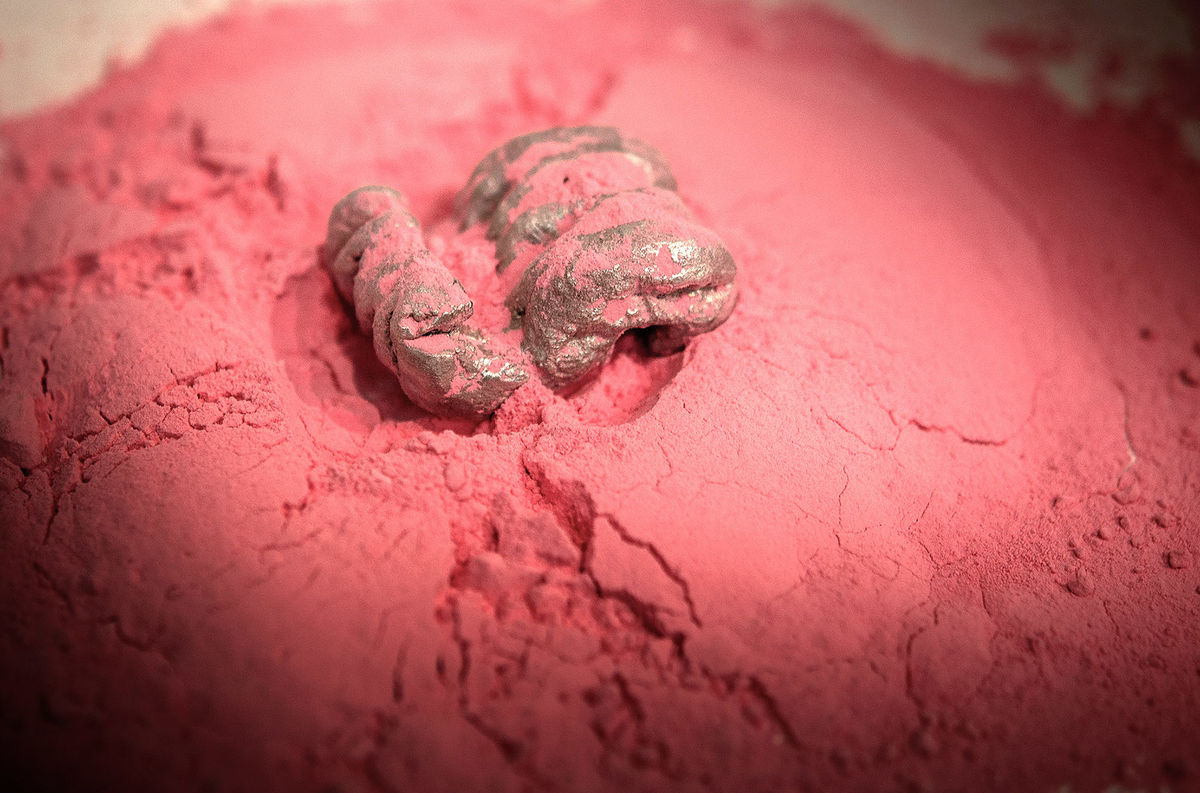 shaken
2020
Aluminium and chalk, dimensions variable
---
Artist Statement
Fascinated by the crackly fragility of the pink packing peanuts, I am drawn into the metaphorical narratives behind their protective nature: interlocking under pressure, yet unique when standing alone. Similarly, glass is resilient when it is hot, delicate when it is cold. The pink represents the queering of the materiality, with a sexual innuendo hinting the gender androgyny. As a millennial growing up in the rapidly developing China, I saw girls in holographic suits, pinkish lights from massage parlors, ecstasy candies, sex toy vending machines. These experiences unconsciously assimilated into my thinking and behavior as a woman. Combining soft materials with ridge materials like glass, I am creating a quirky narrative about the hidden female perseveres.