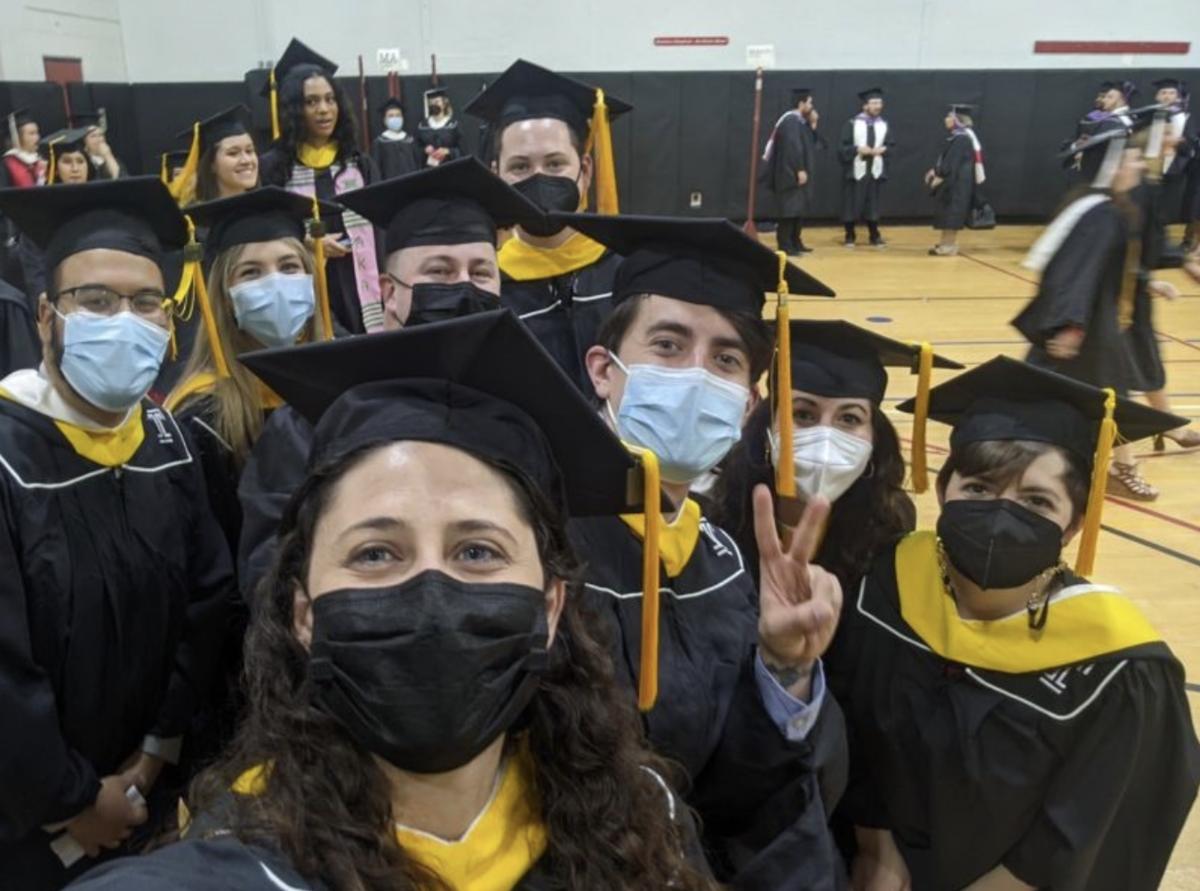 City and Regional Planning Graduate Class of 2022
Temple Student Planning Organization (TSPO) is a student-run, faculty-supported organization within Temple University's City & Regional Planning and Community Development Program. The organization is comprised of undergraduate and graduate students interested in making vibrant communities and connections among the student body, planning professionals, and the surrounding Philadelphia region. The organization provides opportunities for students to engage in community events, pursue personal interests, as well as coordinate additional educational opportunities throughout the year. 
TSPO Contact Form
Correspondence can also be emailed to templeplanning@gmail.com 
Temple Publication: Student Spotlight 
Share your work with us! Requires a Temple University login to submit. 
Upcoming TSPO meetings  
Wednesday, February 1, 2023 
Wednesday, February 22, 2023 
Wednesday, March 22, 2033 
Wednesday, April 19, 2023 
Fall 2022 - Spring 2023 Events: 
APA PA SE Conference (October 2 – 4, 2022)  
Design Philadelphia 2022 (October 12 – 23) 
Temple University GIS Day (November 16, 2022) 
Temple + Penn Planning Bowling Social (January 27, 2023) 
APA PA SE Mentoring Mixer - Spring 2023 (February 23, 2023) 
APA National Conference (April 1 - April 4, 2023) 
Spring AICP Exam Prep (02/19/2023, 03/19/2023, 04/16/2023, 05/21/2023)