Back to Blog
November 30, 2022
The Art of Student Teaching Encourages Confidence and Creativity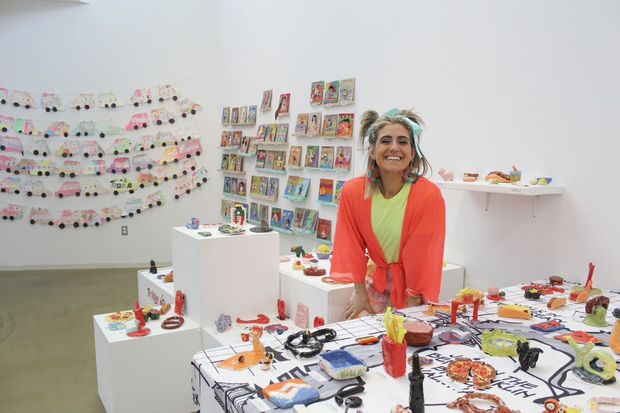 Assistant Professor and Program Head of Art Education Renee Jackson, PhD, delves into this year's The Art of Student Teaching exhibition, on view this month from November 30-December 4. Last year, the department celebrated 30 years of student teaching shows, originally created by Art Education Professor Emeritus Jo-Anna J. Moore.  
Curated by Tyler student teachers through their work in their field placement classrooms, as well as "peer share" session with Jackson, "students learn to emphasize the importance of the work that is meaningful to K-12 students," Jackson says. Many of the works explore themes and share ideas about everyday life, provide opportunities for their voice, stories, and perspective to be shared, and offer space to learn about the world, themselves, and each other through the process of creation.  
The exhibition is part of the capstone requirements for all Art Education students. Toward the end of their studies at Tyler, students enroll in their final required course, Student Teaching. They are placed in schools in the Philadelphia area and work as art teachers full-time. The work featured in the exhibition is directly from their classrooms and reflects various grade levels from elementary through high school. "All of the artwork comes from lessons that our student teachers have thought up," Jackson said. 
"This is the first time that our students really feel like teachers, and the difference in confidence between the start of the semester and the end is really wonderful to see," Jackson explains. "One student who might be quieter and hasn't found their teacher voice yet transforms into this commanding person who has a handle of their class. There are still always hiccups. It's a challenging profession. Kids and colleagues are complex, and it can be overwhelming. At the end, we have a celebration on the last day of classes. A day of reflection." 
Jackson also shared how proud the young students and their families are when they see their work hanging up in an institution like Tyler and hopes that the experience serves as an inspiration for them to pursue art in some form. "We try to include as many students as possible. Most art teachers across Philadelphia teach upwards of 500 students." 
Jackson reflected on the success of this yearly exhibition, recalling a statement from a parent who felt so moved by the opportunity: "One Tyler parent was so moved by the exhibition that they reached out to Dean Susan Cahan and the admissions department and said that we should promote the exhibition to high school students to show that this is a career option for them." 
Also on view is an installation from the Inclusive Art Education course titled "Threads," featuring works by Nina Harrod, Violetta Leggio, Rebekah Myers, Live Pirrotti, Ali Rufrano-Ruffner and Karina Slapinsky in which they created weekly mixed media mini artworks (visual notes) to reflect on their ongoing classroom experiences with diverse learners in the art classroom. An opening reception will be held on Sunday, December 4th from 1-3 PM for families of participating students and the general public.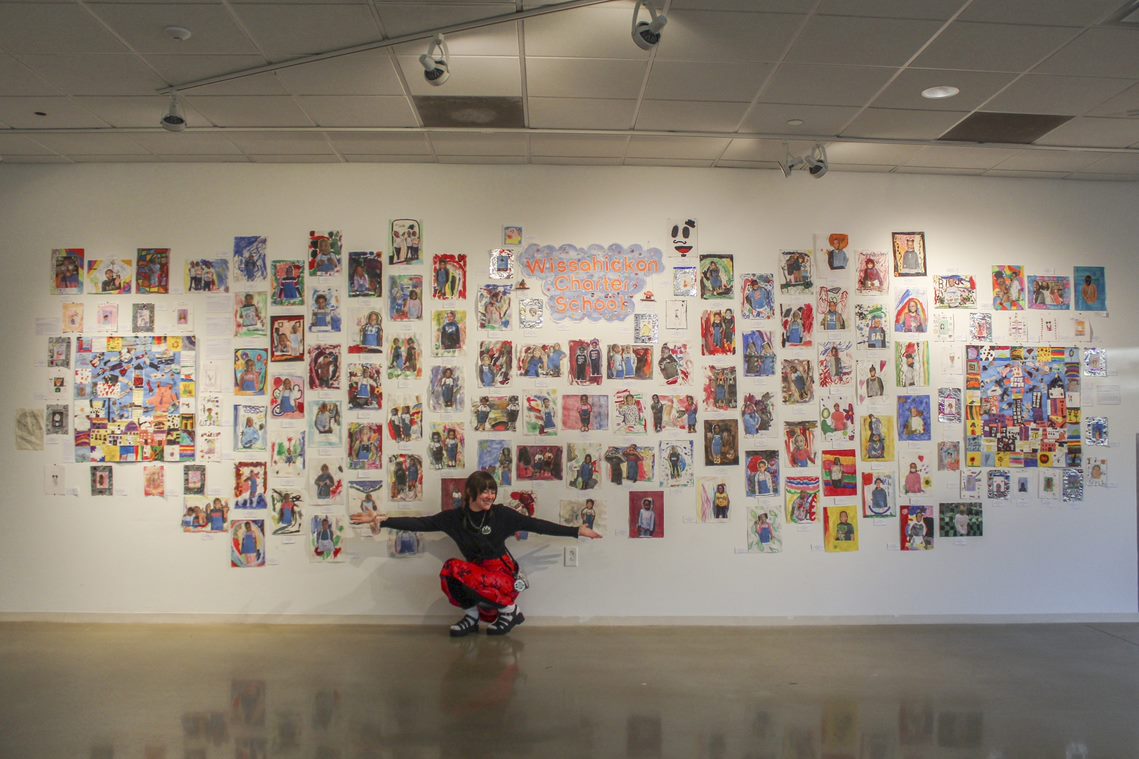 Photos by Marci Green