March 18-21, 2020
Opening Reception: March 20th, 6-8pm
---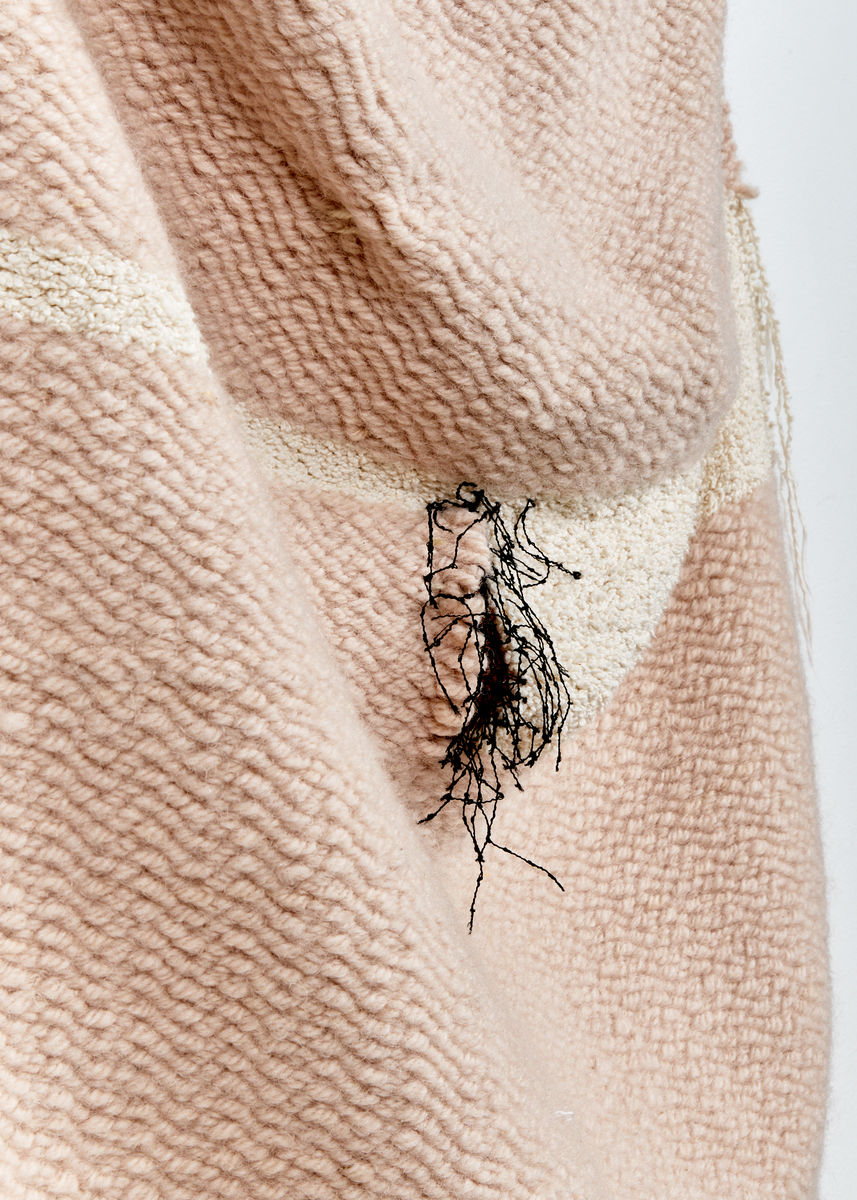 An Untitled Body, 2019, Wool, cotton, and acrylic fibers handwoven and manipulated while considering the weight of emotional possibilities on the body., 5 feet by 3 feet.
Letter to Dr. Christine Blasey Ford, 2018, The testimony of Dr. Christine Blasey Ford against rapist and supreme court justice Brett Kavanaugh, embroidery on canvas, disgust, disappointment, and government sanctioned rape confronted by the bravery and strength of a woman who changed this world for the better by standing up for herself and all of us survivors of violence. 10 inches by 10 inches.
---
Artist Statement
I am an artist and writer working in woven structures and community involvement. With a foundation in critical gender, race, disability, and class frameworks, my work questions internal conflict under the weight of systematic oppression, with a particular interest in the intersections of madness, institutionalization, female bodies, and sexuality. My current studio work examines the impact of trauma and violence on women's and female bodies, while considering the powers of collective healing. This work has taken form in sculptural explorations of bodily abstraction. My current writing project explores the grid as a metaphor for madness in contemporary art. My work is greatly influenced by a decade of working in social services for impoverished LGBTQ people and domestic violence survivors. I am also a licensed attorney in the state of Indiana.