Back to Blog
August 1, 2022
Tyler's First-Year Foundations Program Fosters Buildable, Transferrable Skills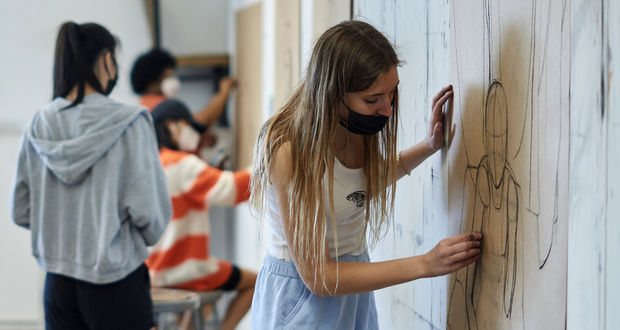 Buy Shaver, Associate Professor of Tyler's Art Foundations program, emphasizes the importance of patience in his classes. The patience to understand ground-laying practices. The patience to document progress and work through failure. The patience to learn and unlearn techniques until they feel right. The ethos of Tyler's critical freshman-year studies in art making is this: figuring things out.  
The Foundations curriculum is collaboratively planned among faculty members, and Shaver says that most of the coursework focuses on introducing integral concepts that incorporate a wide variety of mediums. First-year courses include exercises in painting, drawing, photography, digital editing, fibers, and sculpture to encompass the breadth of Tyler's interdisciplinary programs.   
Nichola Kinch, Associate Professor and Department Chair of Foundations, emphasizes that the program's intent is to provide students with a "transferable and shareable language and skillset" that will aid them in whatever creative direction they may take. She says that as students explore what their major will be, and the basic understanding of color, form, depth, perspective, and various tactile skills that they develop in Foundations prepares them to be savvy and adaptable. "In addition to the principles of art and design, the faculty put a lot of emphasis on time management, problem solving skills, and independent thinking. These skills are transferable beyond the college experience and serve students in any career path they may choose," she says.
Kinch, who works professionally as an interdisciplinary artist, is most excited by how different ways of thinking can inform and expand a body of work. "I really believe that a solid toolbox prepares you for anything. I'm learning new techniques all the time. I'm always putting myself into the role of the beginner, and I value that space. I feel it offers the most potential for growth, and that's why I like teaching Foundations the most." 
Shaver also holds a deep appreciation for form and process; for example, his photo-based painting assignment engages students in the relationship between photography, painting, color, and real life. This project instills basic lessons from Foundations and emphasizes the informative nature of how one medium builds upon another.  
The project is a nuanced exercise in taking photos, editing them, and then considering how to translate the image to a painting. Do students want the final images to look the same? Do they want to stylize the painting differently? What can be said with paint that can't be said digitally, and vice versa?  
Shaver encourages students to take their time and really think about the work they're doing and what they can learn from each step (or misstep). He cites French master Henri Matisse's Reclining Woman painting when explaining his goal. "Matisse painted that 23 times and took black and white photos to show the process. Rarely do artists let us see the failures, but I'm an advocate for the process. It's not going to happen without thinking, working, exercise, and experimenting."   
Shaver is always surprised by what major students take on after their first year. He says, "The funny thing about the arts is that once you work in a medium that's interesting or challenging to you, you realize that you're doing it all the time. It's not really even a thought process. No matter which program appeals to students most after their freshman year, the inherent desire to create, coupled with a diverse new batch of skills, prepares them for whatever the next three years and beyond will have in store.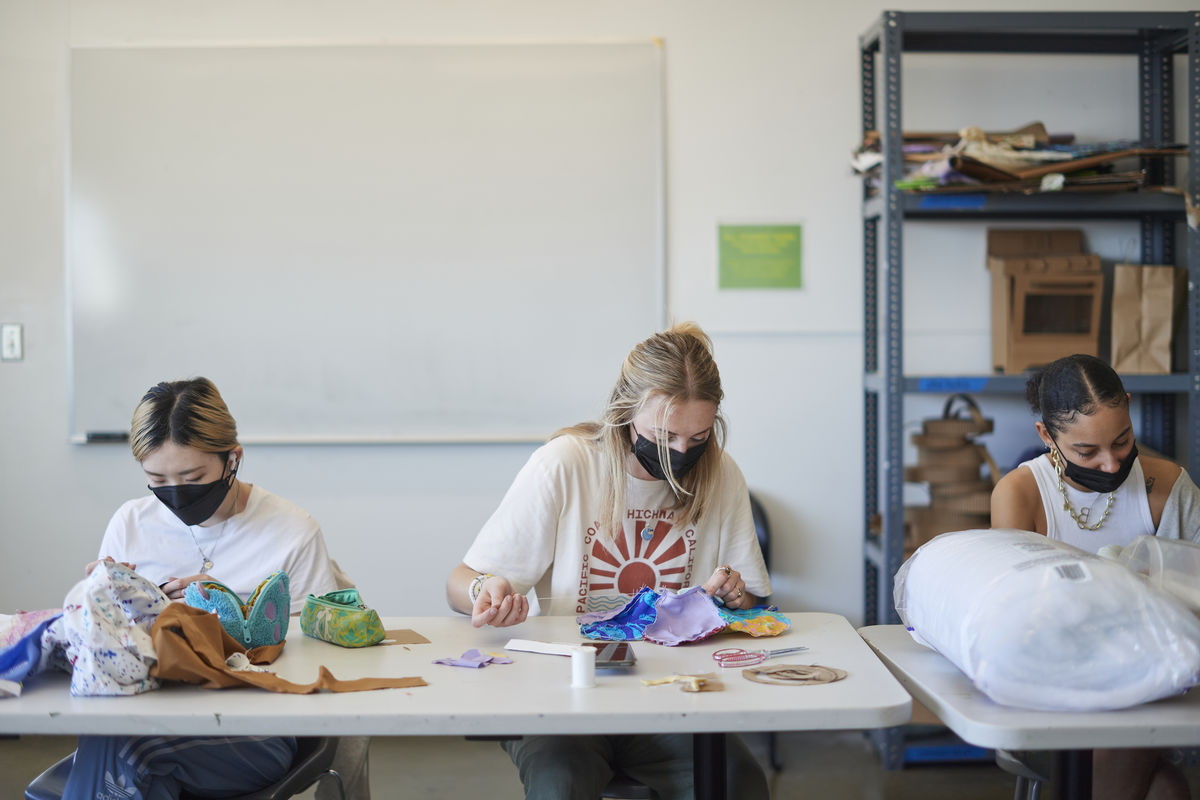 Image 1 and 3 credit: Foundations students participating in drawing and fibers projects. Justus Henry, 20/20 Visual Media