The Tyler School of Art and Architecture's new arts management track prepares students to become innovators and leaders across a range of arts roles within the commercial and non-profit sectors.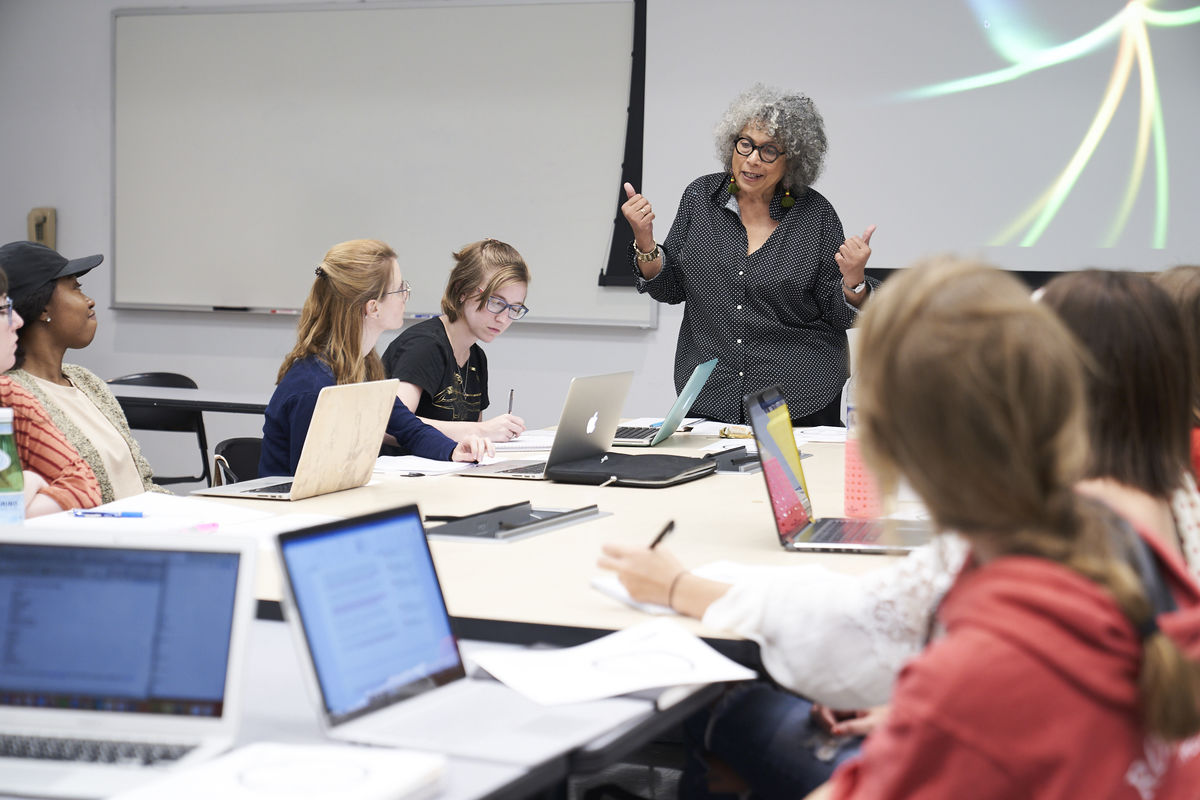 The Tyler School of Art and Architecture—building on its reputation as a premier school for the study of art and art history—now offers a unique arts management track within its Art History Master of Arts degree, which engages timely, fresh perspectives that transcend traditional museum studies and arts administration programs. 
The field of arts management has experienced dramatic change over the past two decades, including new platforms and contexts for the public presentation of art; new business models that support cultural engagement; as well as the development of increasingly diverse and interconnected global networks of artistic production and distribution. Students who wish to remain on the forefront of this dynamic field must change, too.
The evolving civic role of cultural institutions, and the financial and ethical challenges that come with them, demand new skills and approaches by cultural leaders. Those who enter the field today need to collaborate across a range of constituencies and sectors, as well as be adaptable to non-linear career paths. 
Rather than provide job training that silos, Tyler's new arts management track empowers students by nurturing a tensile set of skills that allows them to be flexible within divergent roles and make significant and meaningful contributions. 
"We're excited to offer this new opportunity," says Program Director Linda Earle (pictured above), professor of practice in fine arts management. "This is a moment in which all cultural organizations are called to do work that has both social and aesthetic impact. We're preparing students with the practical and critical skills that will empower them to serve and lead in what is a rapidly changing landscape." Earle has worked extensively in the arts, from an educator and administrator to a funder and curator. She has also served as an advocate for inclusion and new platforms for cultural practice, participation and discourse. 
Positioned within a nationally-ranked art and architecture school, Tyler's breadth allows for collaboration with other disciplines and programs, like community development and community arts practices. As a part of Temple—a leading public research university—students have access to abundant resources, like the new Charles Library, and opportunities to round out coursework in other schools, such as business, education or media and communications. 
Philadelphia's vibrant creative community, which includes renowned museums and vital public art programs, is a living laboratory for students to apply skills and serve in a variety of roles within museums, the commercial art market, alternative spaces for art, philanthropy, educational programs and community-based organizations, among others.
"We want to actively engage students in our vision of making Tyler a resource in Philadelphia for fresh thinking about ethical, inclusive practices as well as innovation in cultural organization and management, and community building," says Earle.
To learn more about the new art history arts management track please email arthisto@temple.edu.
Photo by Stephanie Price.