Back to Blog
March 22, 2022
Visual Studies Alumna Alison Evans (BFA '21) Recognized by Honoring the Future for Sustainability Project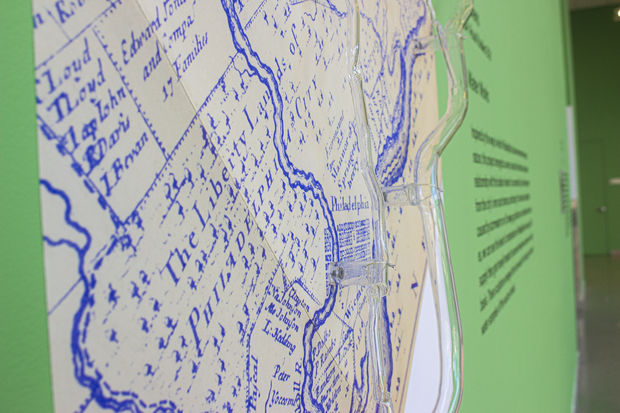 Visual Studies alumna Alison Evans (BA '21) was recognized with an Honorable Mention from Honoring the Future's Fellowship and Award Program for Emerging Craft Artists Advancing Sustainability. Thanks to the organization, "craft students across the nation are rising to the challenge of climate change, using their powerful visual voices to offer hope and inspiration for achieving a sustainable future." Evans' project, Water Works, explored the relationship between  Philadelphia's waterways and various levels of pollution. 
Evans said, "My Water Works project explores Philadelphia's historical and present relationship with the bodies of water surrounding the city. The project aims to educate the community about the levels of pollution that exist within the city's waterways, enabling residents to advocate for waterway protection solutions, such as stormwater management, waste treatment planning, and green infrastructure."  
Water Works was on display in Tyler's Green Hallway last winter as part of a 10th anniversary celebration of Tyler's Visual Studies program. You can view images of the 2021 Visual Studies Thesis Exhibition here.  
Fran Dubrowski, one of three jurors who selected the winners, said, "These awardees have the potential, through art, to be cultural leaders in sustainability — at a time when our world sorely needs their creative guidance. We are proud to be among their supporters. And we look forward to seeing, and cheering for, their successes and accomplishments in the coming years." 
Read more about the other Fellowship awardees here. 
Photo: Water Works, taken by Alliana Myers