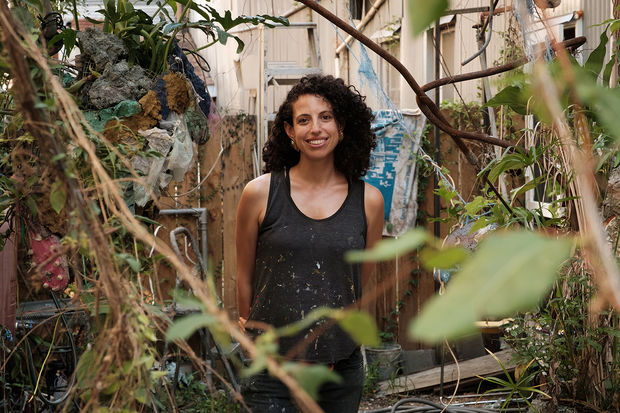 Artist Workshop: Paper Making with Hannah Chalew
Join this workshop with artist, educator and environmental activist Hannah Chalew and explore the potential of renewable resources by crafting hand-made paper from recycled paper and single-use disposable plastic waste!
The workshop will cover pulping and processing of waste papers and plastics, and the basics of making paper by hand. Participants may bring thier own plastic waste and will leave with their own mixed-media paper sheets. Attendees are invited to bring plastic waste from their own lives or collected on the way to the workshop for inclusion in their paper.
The workshop will take place on a wheelchair accessible patio.
Don't miss Chalew's Artist Talk on April 11.
About the Artist
Hannah Chalew creates artwork that explores what it means to live in a time of global warming with a collective uncertain future; grounded in the specificity of what's at stake in the Southern Louisiana landscape where she lives. Her practice explores the historical legacies that got us here to help imagine new possibilities for a livable future.
This program is open to all Temple Students and is supported by Temple's General Activity Fund.
Photo: courtesy of the artist