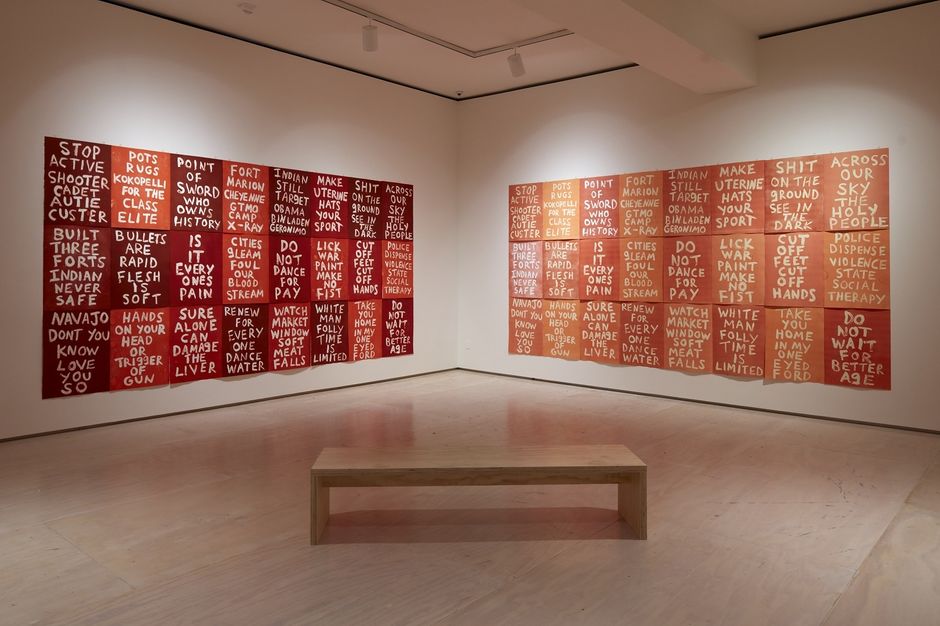 Painting
Edgar Heap of Birds (MFA '79)
Edgar Heap of Birds (MFA '79) is a visionary multimedia artist, educator, activist and member of the Cheyenne tribe whose works range from drawings and paintings to monumental outdoor sculpture. He is best known for his signature bold, handwritten style that often incorporates sharp, painted messages.
"If Conceptual artists of the 1960s and '70s employed language as material, Heap of Birds wields words like weapons."
– Art in America
In 2007, the Smithsonian Institution's National Museum of the American Indian invited Heap of Birds to participate in the Venice Biennale. His work has been exhibited at the National Gallery of Canada; Museum of Contemporary Art Australia; documenta in Kassel, Germany; and in New York City at the Whitney Museum of American Art, the Metropolitan Museum of Art and the Museum of Modern Art (in Hock E Aye Vi Edgar Heap of Birds: Surviving Active Shooter Custer, pictured above). 
Heap of Birds has received grants and awards from the National Endowment for the Arts; the Rockefeller Foundation; the Louis Comfort Tiffany Foundation; the Wallace Foundation; the Bonfils-Stanton Foundation; the Pew Charitable Trusts; in addition to a USA Ford Fellowship. Currently, he's professor emeritus in the Department of Native American Studies at the University of Oklahoma.
In 2019, Heap of Birds was selected as Tyler's inaugural artist for the school's "Diploma Project"—an initiative that invites a distinguished alumnus to create a unique work of art as a special gift to that year's graduating students to supplement their official diploma (below).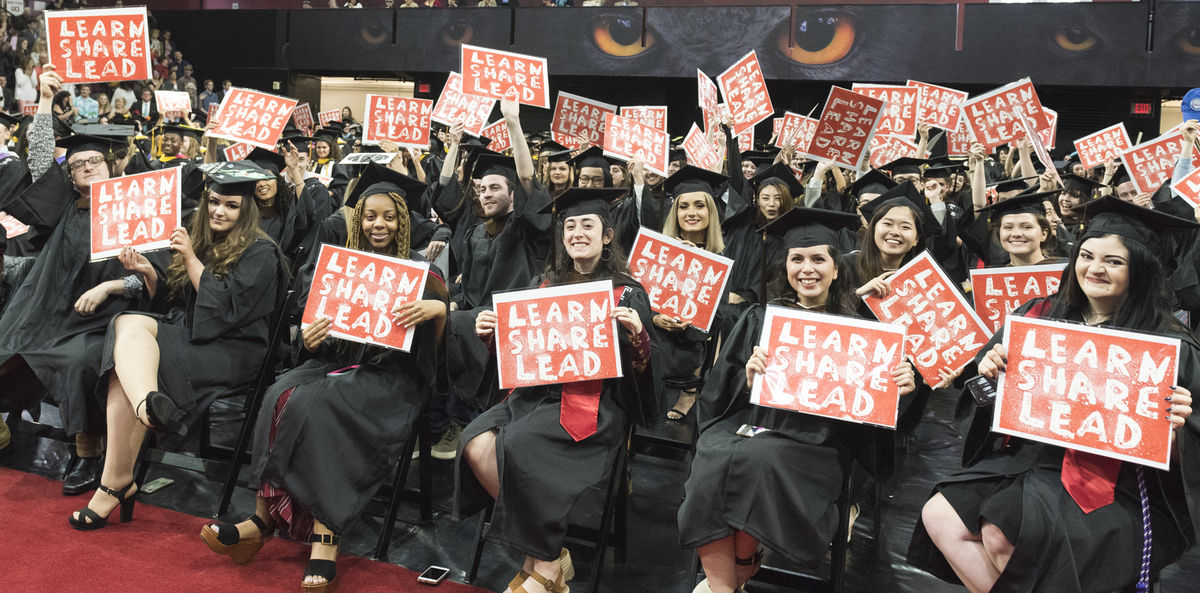 Portrait courtesy of the artist. Installation shot of Hock E Aye Vi Edgar Heap of Birds: Surviving Active Shooter Custer courtesy of MoMA. Photo of Tyler graduation by Sam Fritch.