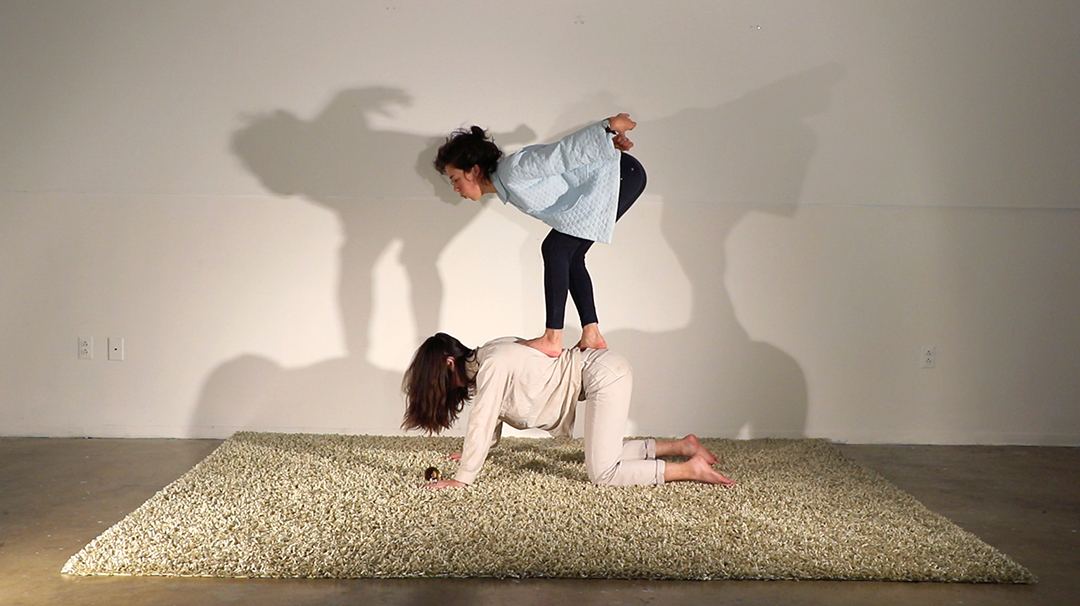 Mutual Service Exercise, Anne Lukins and Netta Sadovsky, MFA '19, digital still from video.
As an MFA student at the Tyler School of Art and Architecture at Temple University, you'll be challenged to exceed your own expectations as a creator by an inclusive community who share your curiosity and desire to effect positive social change.
You'll have access to one-on-one mentorship from a faculty of accomplished practitioners; a small, close-knit peer group; the resources of a large research university; unparalleled facilities; the opportunities of Philadelphia, an affordable arts center; and a network of influential alumni.
New MFA Curriculum
Tyler's newly revised MFA curriculum offers a combination of rigorous, in-depth study in your specific program and cross-disciplinary courses. You can craft your graduate committee from the many disciplines available in the Tyler and Temple communities.
Supplement your MFA
As a Tyler graduate student, you'll have access to special programs and courses, including Temple's Teaching in Higher Education and Cultural Analytics certificates, Tyler's Community Arts Practices certificate and courses in arts management.
MFA degree programs in the studio arts
Application deadlines
December 15 (international)
January 6 (U.S.)
Learn more about the application process here.
For more information about the generous funding opportunities available at Tyler, please visit our graduate funding opportunities page.