Meet Our
Visual Studies Faculty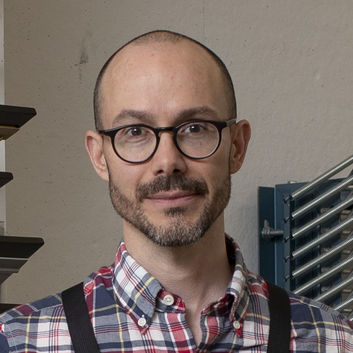 Associate Professor and Program Head of Printmaking
Printmaking, Visual Studies
Email: amze.emmons@temple.edu
Phone: 215-777-9126
Office: Tyler 260C
Website: www.amzeemmons.com

Amze Emmons is a multi-disciplinary artist with a background in printmaking and drawing. His research results in prints, drawings and paintings that explore systems of local experience, architecture, vernacular design and print culture. He also produces temporary collaborative projects that investigate the potential of the multiple.
 
He has held solo exhibitions in Austin, Boston, Chicago, Philadelphia and San Francisco, among other locations. His work has been included in group exhibitions in innovative commercial galleries, artist-run spaces and museums. Emmons has...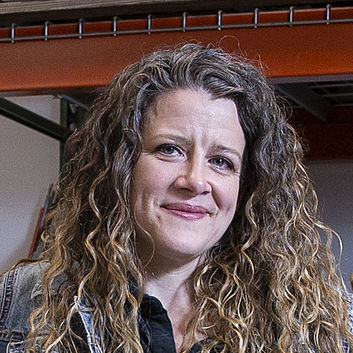 Associate Professor and Chair of Foundations
Foundations, Visual Studies
Email: nmkinch@temple.edu
Phone: 215-896-4197
Office: Tyler 210R
Website: www.nicholakinch.com

Nichola Kinch is an artist whose creative production is propelled by technical investigations that span pre-photographic practices to computer aided design and manufacturing. Her practice  centers on the creation of objects and installations that explore image production as a metaphor for a variety of fictional constructs.
 
Kinch's commitment to learning new processes is uniquely aligned with her interest in innovative curriculum development in the areas of foundation studies and interdisciplinary practice. She has developed an approach to teaching that stems from...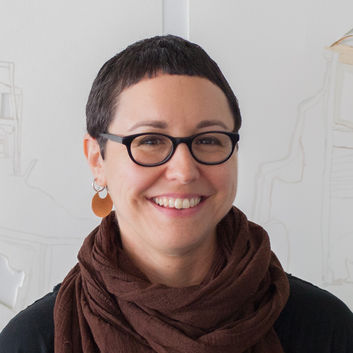 Adjunct Assistant Professor
Visual Studies
Zoë Cohen
Email: zoe.cohen@temple.edu
Website: www.zoecohen.com

Zoe Cohen is a visual artist creating images, installations and situations. Her research-based practice bridges contemporary concerns with inquiry into visual and cultural heritage, driven by an interest in origins, beginnings and hidden histories.

MFA, Brooklyn College, The City University of New York
BA, Haverford College