Current Projects
 
Seed Packet Project (2022)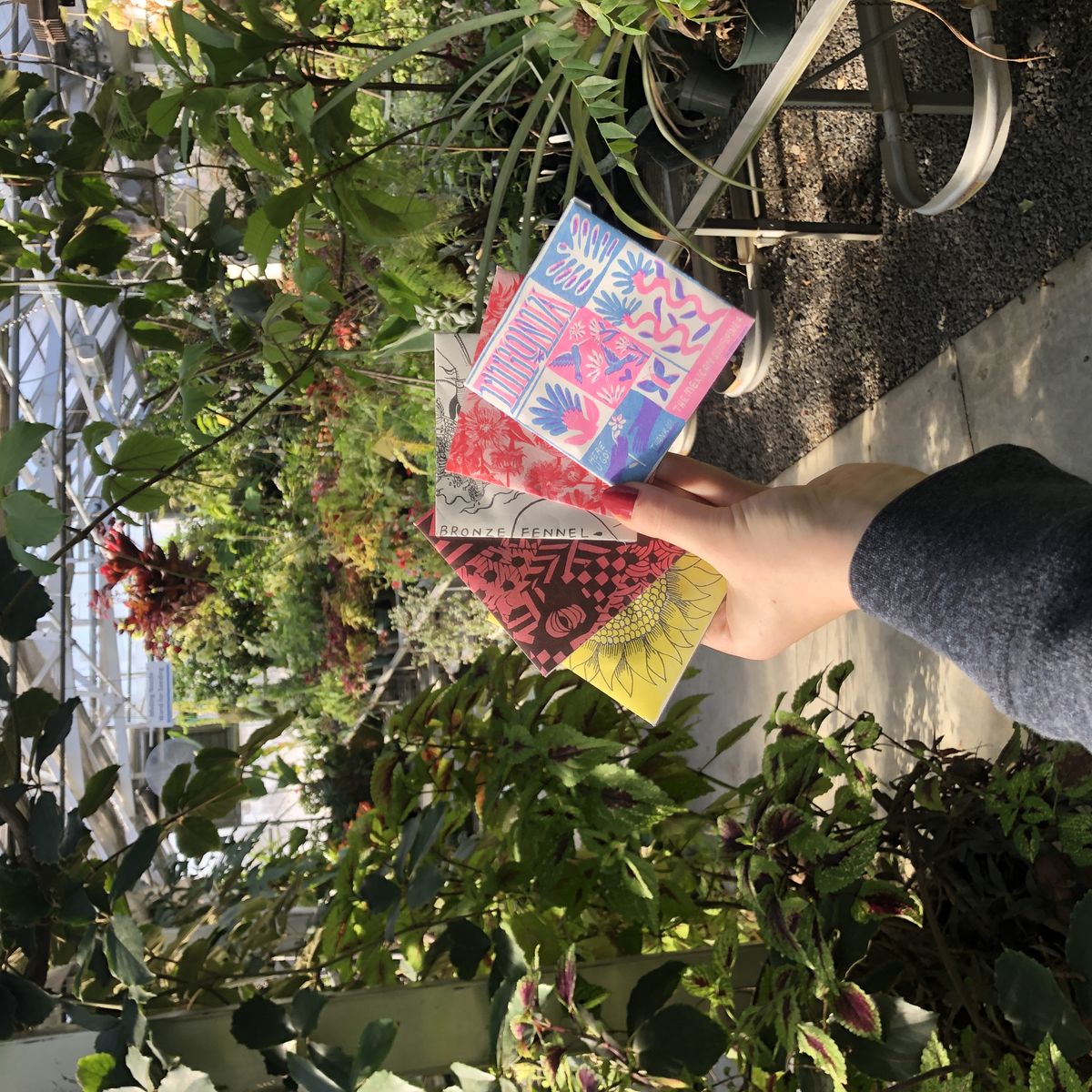 Photo courtesy of Allyson Church
Over the course of the past year, Temple Contemporary's graduate assistants collaborated with five local artists to design seed packet illustrations for five different varieties of flowers and herbs sourced from TrueLove Seeds. The five species chosen are Bee Balm, Bronze Fennel, Hopi Dye Sunflower, Feathery Plume Celosia, and Mexican Sunflower, which were picked for their beauty and ease of growing. Truelove Seeds is a farm-based seed company offering culturally important and open pollinated vegetable, herb, and flower seeds grown by more than 50 small-scale farmers committed to community food sovereignty, cultural preservation, and sustainable agriculture. Click here to read more.
---
Past Projects
 
Double Rainbows (2020)
When families in Philadelphia couldn't go out to play, children helped bring joy to neighbors by displaying rainbows in windows from inside their homes. These rainbows were collected and displayed at the Please Touch Museum from May 6–June 27, 2021 in a pop-up exhibition as a show of citywide unity, happiness and hope. Click here to read more.
Whistling Orchestra (2020)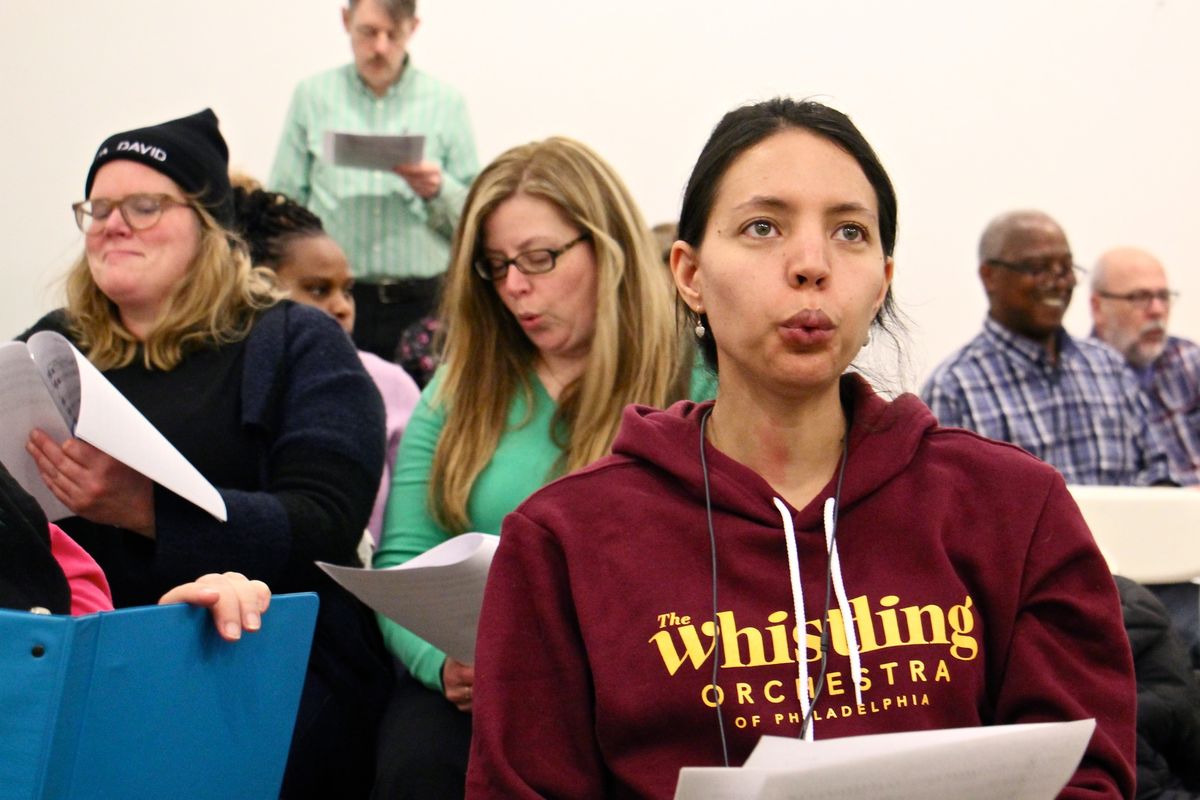 Photo courtesy of WHYY
Whistlers from across Philadelphia were brought together for the first time to perform as The Whistling Orchestra of Philadelphia. The selected Philadelphians performed a composition written specifically for whistling by the artist Emma Smith, which was inspired by music in the workplace and is composed in response to local archives and shared memories of making music at work in Philadelphia. Click here to read more.
 
Symphony for a Broken Orchestra (2016-2019)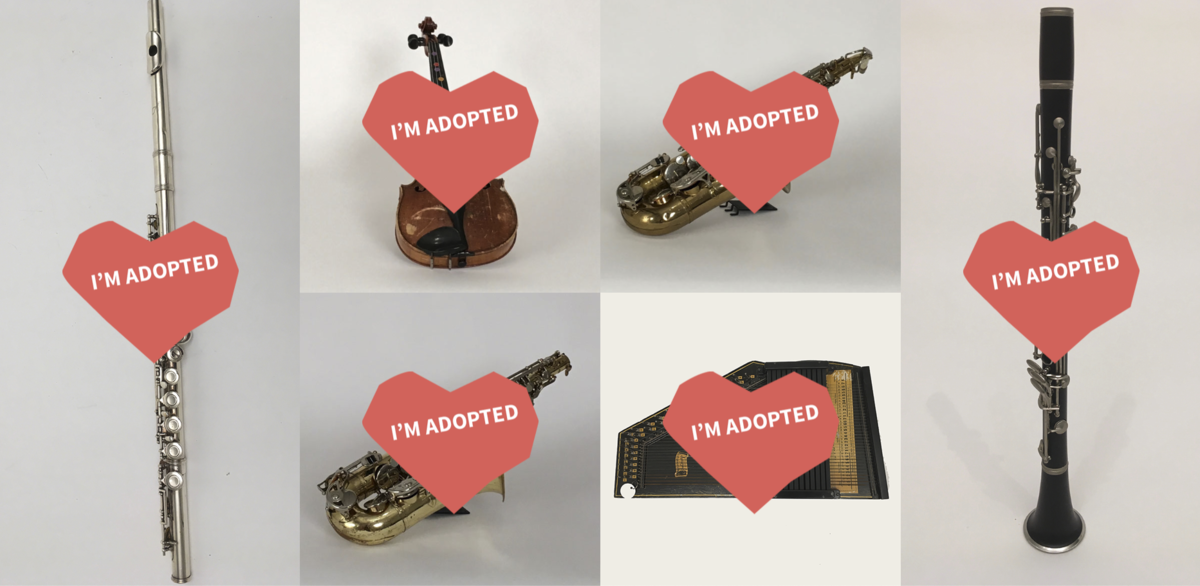 Symphony for a Broken Orchestra was a city-wide effort initiated by Temple Contemporary in partnership with the School District of Philadelphia, the Philadelphia Orchestra, The Boyer College of Music & Dance, the Curtis Institute and numerous professional/amateur musicians throughout the city. Together, these hundreds of musicians performed a unique composition in December 2017 that was written specifically for the sounds these instruments can only make in their broken state. Click here to read more.
 
reForm (2015-2016)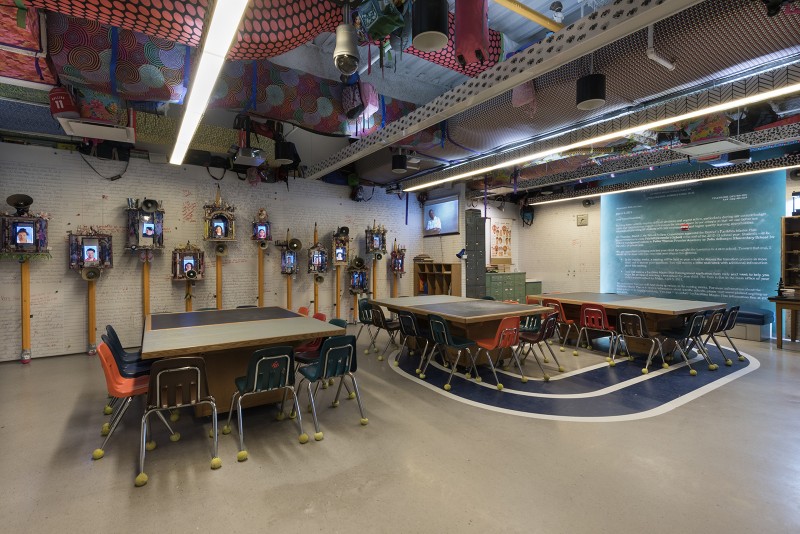 Pepón Osorio, reForm (detail) (2015), mixed media and video installation. Photo by Constance Mensh (for Temple Contemporary).
In 2013, two-dozen Philadelphia schools were shuttered by city authorities in an effort to close a budget deficit. In response to these closings, Temple Contemporary commissioned artist Pepón Osorio to create a new installation specifically addressing the loss of the Fairhill Elementary School in North Philadelphia, not far from Temple University. Click here to read more.
 
Vital Signs (2012 - )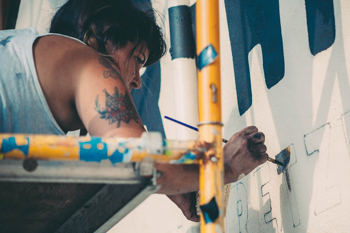 Before removable vinyl billboards and neon signs, businesses hired local sign painters to dress the side of their shop or factory with large hand painted advertisements.  Over time, these painted advertisements became landmarks of Philadelphia's industrial heritage. Temple Contemporary partnered with the Mural Arts Program to restore the advertisements of still-open, family-run businesses to their former luster. The goal of this project was to rejuvenate some of the business that the advertisements represent, as well as bring pride in Philadelphia's historic small businesses back to the city and its neighborhoods. Click here to read more.
 
Funeral For a Home (2013-2014)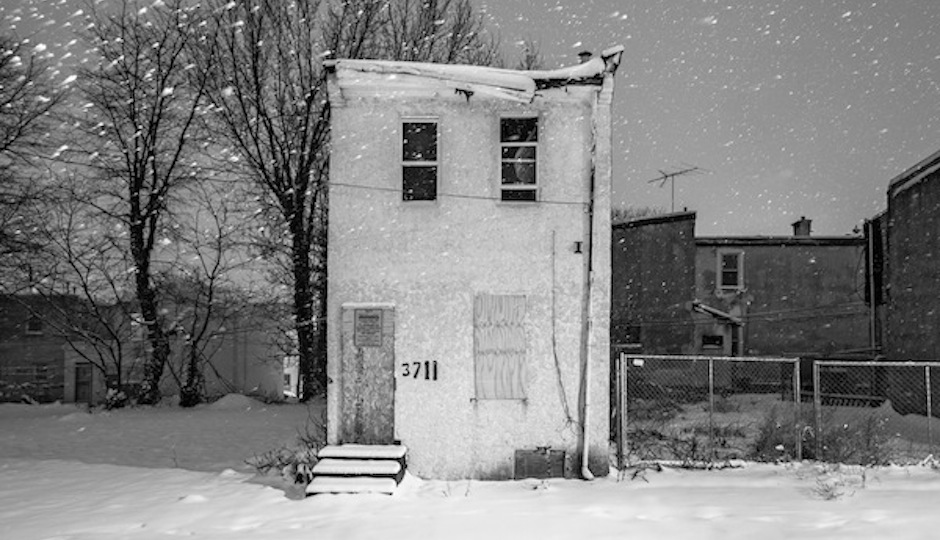 Funeral for a Home serves as a preservation method for demolished homes and neighborhoods. By engaging longterm residents through reflection, education, and service, the rich history of various Philadelphia communities is celebrated through public memory and civic dialogue.
---
You can watch videos and see additional content about these projects and more 

here

.