Meet Our
Sculpture Faculty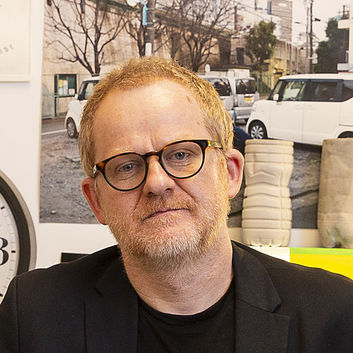 Assistant Professor and Program Head of Sculpture
Sculpture
Email: ctom@temple.edu
Phone: 215-777-9176
Office: Tyler 130K
Website: www.ctjasper.com

C.T. Jasper's practice comprises various media, concentrating principally on video art, sound, film, sculpture, installation, collage and manipulative interventions within already existing films. These media form a threshold through which Jasper explores the dissonance between imaginary and fragmented cinematic space and the physical experience of architecture, as well as the excavation of history through postcolonial and experimental anthropological lenses.
 
From 1996 to 2013, he worked under different names exploring his interests in myth and sociopolitical realities...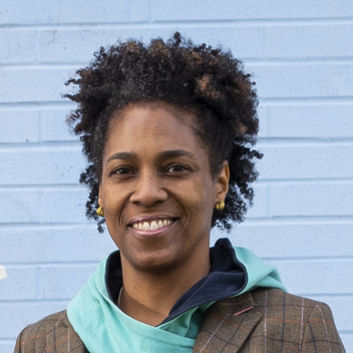 Associate Professor
Sculpture
Email: kolivier@temple.edu
Phone: 215-777-9155
Website: www.karynolivier.com

Karyn Olivier, who was born in Trinidad and Tobago, creates sculptures, installations and public art. Her work often intersects and collapses multiple histories and memories with present-day narratives. She has exhibited at the Gwangju and Busan Biennials; World Festival of Black Arts and Culture, (Dakar, Senegal); The Studio Museum in Harlem; The Whitney Museum of Art; Museum of Modern Art's P.S.1; The Museum of Fine Arts Houston; Contemporary Art Museum Houston; The Mattress Factory; SculptureCenter; Laumeier Sculpture Park; Drexel University; Ulrich Museum of Art and the University of...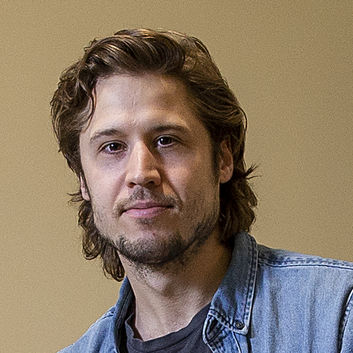 Assistant Professor of Instruction
Sculpture
Phone: 215-777-9157
Office: Tyler 130J
Website: www.rustfab.com

Tim Rusterholz is an artist, CAD/CAM specialist and educator focused on figure and land based formation. Utilizing 3D modeling and milling applications as an extension of the hand to cross over with traditional sculpting techniques, his work presents an experience of psychological displacement in nature, representing multiple positions between vision and rationality.

Tim creates objects and installations that convey an illusion of a hauntingly self-aware human presence, whether through anatomical portraiture rendered in raw construction material or 3D scanned surface data...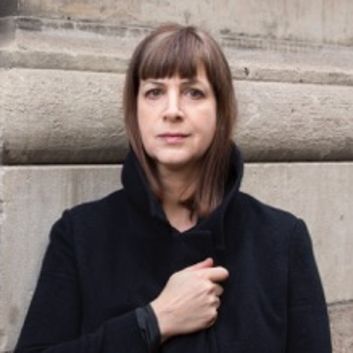 Adjunct Professor
Sculpture
Nancy Davenport
Website: www.nancydavenport.com

Nancy Davenport's work has been exhibited broadly, including at the Metropolitan Museum of Art, New York; the Liverpool Biennial; the Istanbul Biennial; the São Paulo Biennial; and the National Gallery of Canada; among others. Her work has appeared in numerous publications, such as Artforum, October, Frieze, New York Times, Art in America, and Vitamin Ph: New Perspectives in Photography (Phaidon Press). Her book RENOVATION was published by Cabinet Books.

MFA, School of Visual Arts, New York
BFA, York University, Toronto, Canada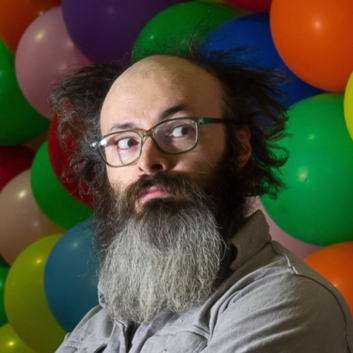 Adjunct Professor
Sculpture
Jacob Hammes
Jacob C. Hammes is an interdisciplinary artist, arts organizer and educator based in Philadelphia. Working primarily in sculpture, drawing and sound, Hammes approaches art as a form of serious play, exploring themes of late capitalist anxieties and how we constitute ourselves as individuals within a backdrop of time/labor precarity.

MFA, Tyler School of Art and Architecture, Temple University
BFA, School of the Art Institute of Chicago
Adjunct Professor
Painting, Sculpture
Misha Wyllie
Email: misha.wyllie@temple.edu

Originally from the South, Misha Wyllie is a Philadelphia-based artist and teacher with a commitment to art creating space for dialogue. Her interests include education, language, ecology and theories of representation, appropriation and the politics at work in them. With a background in making objects, she approaches writing and 2D work through sculptural concerns.

MFA, Tyler School of Art and Architecture
BFA, New College of Florida
BFA, School of Visual Arts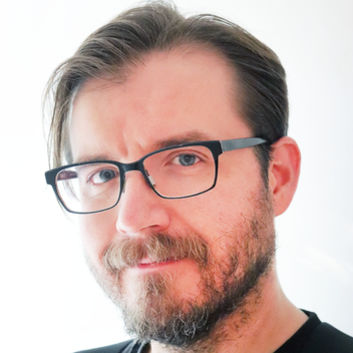 Adjunct Professor
Foundations, Sculpture
Rob D'Amico
Email: rjd243@temple.edu

Rob D'Amico is an accomplished sculptor, metal fabricator and educator living and working in Philadelphia. D'Amico has 20 years of professional experience making prototypes, architectural elements, custom furniture and artistic commissions for artists, architects and designers in Philadelphia and New York City.

MFA, Tyler School of Art and Architecture, Temple University
BS, New York University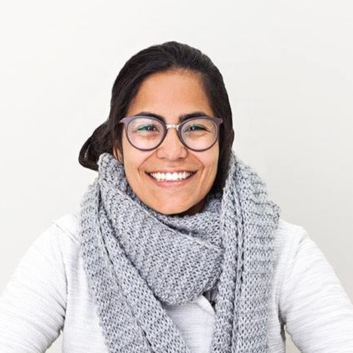 Adjunct Professor
Ana Mosquera
Ana Mosquera is an artist from Caracas, Venezuela. Her practice revolves around digital data collection and creating innovative methods of analysis, which interrogate daily uses of technology. For this purpose she uses multiple strategies of information design, urban mapping and textile making which allow her to organize and make sense of specific digital experiences, and explore the relationship between physical and digital places. She holds the 2016 National Prize for young artists awarded by the Museum of Contemporary Art of Zulia.

MFA, Tyler School of Art and Architecture, Temple University
BA, Universidad Central de Venezuela
BFA, University College Arts, UK
Adjunct Professor
Sculpture
J. Alex Schechter
Website: www.alexschechter.com

J. Alex Schechter is a Philadelphia-based sculptor whose work uses a combination of traditional craft and digital fabrication to make objects that explore concepts of mythology, ritual and religiosity in the American psyche.

MFA, The Maryland Institute College of Art
BA, Grinnell College
Adjunct Professor
Foundations, Sculpture
Suzanne L. Seesman
Email: tuc70362@temple.edu
Website: www.suzanneseesman.com

Suzanne L. Seesman is a Philadelphia-based artist and art-service worker whose research explores the emotional and material conditions upon which political, intellectual and art histories are built. Her experiences working in collective and labor organizing and the service industry shape her approach to teaching, writing and art making.

MFA, Tyler School of Art and Architecture, Temple University
BFA, Ohio University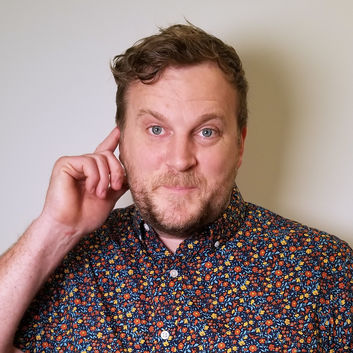 Adjunct Professor
Fibers & Material Studies, Foundations
Timothy Belknap
Email: belknap@temple.edu
Website: www.iceboxprojectspace.com

Timothy Belknap is a Philadelphia-based artist, curator and director of Icebox Project Space—a large warehouse space that showcases performance, video and experimental sound. For over 20 years, Timothy's body of work has been grounded in technology and robotics and features tales of death, folklore and existential dread.

MFA, Tyler School of Art and Architecture, Temple University
BFA, University of Illinois Chicago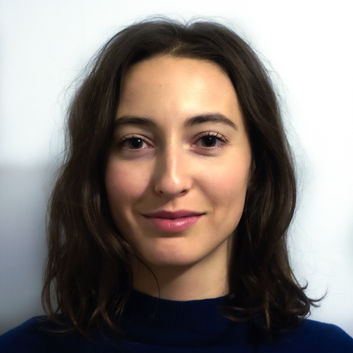 Adjunct Professor
Sculpture
Lauren Fueyo
Email: tuh33565@temple.edu
Website: www.laurenfueyo.com

Lauren Fueyo is an artist, writer, performer and arts educator. Exercising nimbleness as a matter of life or death, Fueyo leans on tragicomic storytelling strategies to melt righteousness and explore questions of how (rather than what) we believe.

MFA, Tyler School of Art and Architecture, Temple University
BA, DePaul University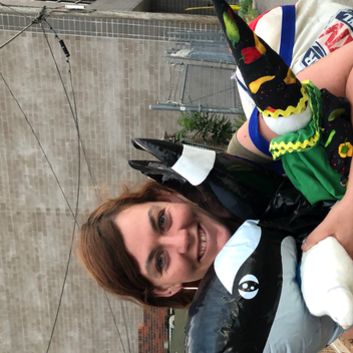 Adjunct Professor
Sculpture
Jazmyn Crosby
Email: jazmynmay@gmail.com
Website: www.jazmyncrosby.com

Jazmyn Crosby works in a wide range of media. Her work explores distances mediated by technology. She engages with the possibilities waiting to be gleaned from everyday discarded objects asking, what can be generated from waste? In addition to making art, she is an organizer, a musician and a founding member of the GRAFT gallery/collective.

MFA, Tyler School of Art and Architecture, Temple University
BFA, The University of New Mexico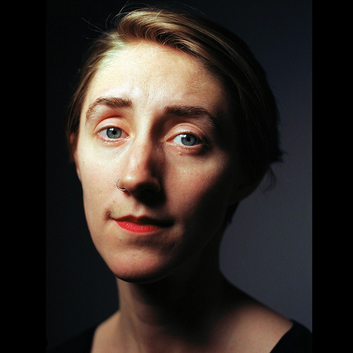 Adjunct Professor
Sculpture
Austen Camille
Email: austen.weymueller@temple.edu
Website: www.austencamille.com

Austen Camille is an artist, writer, carpenter and arts organizer. Camille's practice investigates her itinerant state as it is informed by and intertwined with her work as a carpenter and land steward. The intersection between construction, land(scape), utility and people's desire to both care for and control their spaces is the result of growing up in her family's hardware store and garden center.

MFA, Tyler School of Art and Architecture, Temple University
BA, Reed College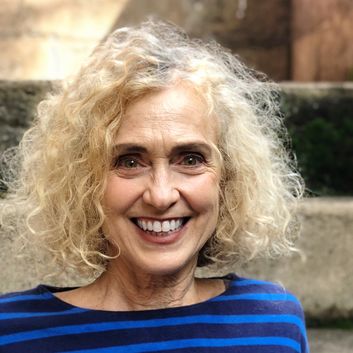 Professor Emeritus
Sculpture
Jude Tallichet
Website: www.judetallichetstudio.com

Jude Tallichet has had six solo exhibitions at Sara Meltzer Gallery, NYC, since 2000. She has exhibited nationally and internationally in venues such as the Konsthallen in Gothenburg, Sweden, The Shanghai Biennial in China, The Busan Biennial in Korea, The Tirana Biennial in Albania, the "Officina America" exhibition in Bologna, Italy, and at Periogi Gallery in Liepzig, Germany, among others. She also participated in the inaugural Greater New York Show at PS1 MOMA, the "Treble" exhibition at Sculpture Center, and the "Brooklyn Next" exhibition at the Brooklyn Museum of Art.

In 1996, Tallichet spent a year in Brazil as a Senior Fullbright Fellow. She has received fellowship grants in sculpture from the National Endowment for the Arts and from the New York Foundation for the Arts. She participated in the International Sculpture Biennial in Boras, Sweden in 2016.

Image courtesy of www.judetallichetstudio.com.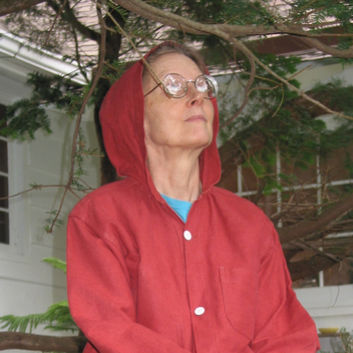 Laura Carnell Professor Emeritus
Sculpture
Winifred Lutz
Website: www.winifredlutz.com

Winifred Ann Lutz is an American sculptor, fiber artist, and environmental artist known for her site-integrated installations and handmade papermaking. She is recognized as a key innovator in the field of hand papermaking as art form.

Past locations of her installations have included MoMA PS1, the Brooklyn Museum, the Brooklyn Bridge Anchorage, the Institute of Contemporary Art of the University of Pennsylvania, the Contemporary Arts Center in Cincinnati, OH and the Aldrich Contemporary Art Museum in Ridgefield, CT. Her permanent projects include the Garden for The Mattress Factory in Pittsburgh.

MFA, Cranbrook Academy of Art
BFA, Cleveland Institute of Art