Jessica Westbrook uses design to negotiate and organize the joys and struggles of information and understanding. She is an Associate Professor in the School of Design, College of Computing and Digital Media at DePaul University (2016) in Chicago, IL. She also Co-Directs Divergent Design Lab and is working towards an EdD in Educational Leadership and Policy (2021).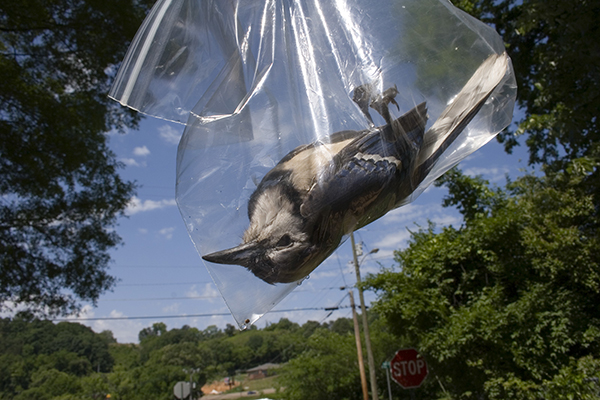 Since 1999 Westbrook has worked in collaboration with Adam Trowbridge. Currently they develop projects as Channel TWo [CH2], a creative-research studio launched in 2010. CH2 produces information experiences and critical playware. CH2 is interested in luck, levels, systems, and trespassing through the contexts of landscape, interactivity, data, and augmented reality. Their work reveals paradigms, complexity, contradictions, and cognitive dissonance and has been featured in Motherboard Vice, The Creators Project, Art Papers, The Intercept, and Media-N. Their apps can be found on The App Store and Google Play. Together Westbrook and Trowbridge have received awards and commissions for their work including the 2017-18 AIGA DEC Research Grant for coding education, a 2017 National Security Agency (NSA) Grant for secure design research, a 2015 National Science Foundation Subaward for creative computation research, the 2014 SPACES R+D Award for AR (augmented reality) creative research, a 2013 Sony Digital Media Academy Award for 3D and VR (virtual reality) equipment, a 2012 Rhizome.org Commission through the New Museum to launch the ARRAY Project and listserv, a 2011 Turbulence Net Art Commission through New Radio and Performing Arts, Inc., and a 2009 Terminal Net Art Commission.   
 Prior to joining DePaul's School of Design in 2016, Westbrook was a tenured Associate Professor of Contemporary Practices and Art and Technology Studies at the School of the Art Institute of Chicago (SAIC), Chicago, IL (2010-2016) where she also served as the Director of Technology Initiatives, a curriculum focused role. Her first academic appointment was at the University of Tennessee at Chattanooga, Chattanooga, TN (2008-2010) where she was an Assistant Professor of both Graphic Design and Photography and Media Art. Westbrook spent the earliest phase of her professional life as an interactive designer and developer working in web, product, and advertising. She developed her interactive and user-centered design skills during the dotcom years working for Verio/NTT DOCOMO, Inc in the Baltimore–Washington metropolitan area. 
 Westbrook and Trowbridge have presented research lectures and workshops at AIGA, CAA, Dark Side of Digital UWM Center for 21st Century Studies and Center for Information Policy Research, DiGRA, FATE, FemTechNet, GLI.TC/H, HASTAC, IEEE VIS, MACAA, Mobility Shifts at The New School, New Media Caucus, Northwestern University Ordinary Media Symposium, Processing Chicago, School of the Art Institute of Chicago Here and Now Series, SPE, University of Wisconsin Chazen Museum of Art, University of Chicago Alternate Realities and Virtual Worlds Series. Their creative research has been exhibited/screened at Apexart, New York, NY; Arebyte, London, United Kingdom; The Banff Centre, Banff, Alberta, CA; Block Museum, Evanston, IL; BronxArtSpace, New York, NY; Butler Museum of American Art, Youngstown, OH; Carnegie Museum of Art, Pittsburgh, PA; Contemporary Art Museum (CAM), Raleigh, NC; Design Gallery, San Francisco State University, San Francisco, CA; Digital Arts Entertainment Lab (DAEL) Georgia State University, Atlanta, GA; Gallery 400, Chicago, IL; Gene Siskel Film Center, Chicago, IL; Hyde Park Art Center, Chicago, IL; Hirshhorn Museum and Sculpture Garden Smithsonian Institution, Washington, DC; Hunter Museum of American Art, Chattanooga, TN; Institute of Contemporary Art, University of Pennsylvania, Philadelphia, PA; Miller Gallery, Carnegie Mellon University, Pittsburgh, PA; MOCAD, Detroit, MI; Museum of Contemporary Art, Chicago, IL; SPACES, Cleveland, OH; TypeForce 8, Chicago, IL; Ukrainian Institute of Modern Art, Chicago, IL, and on Activatar iOS January feature 2018 on iTunes.