Back to Blog
May 2, 2022
Advanced Graduate Practice Studio Offers Real-World Design Engagement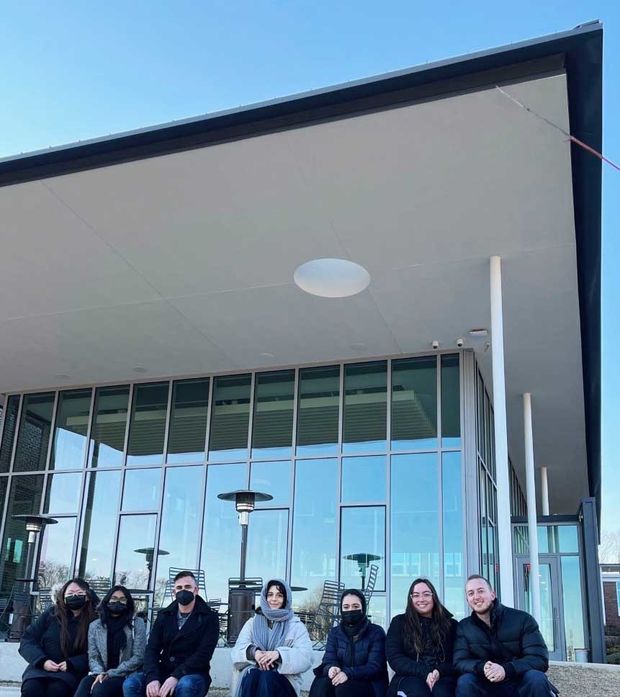 This spring, the Advanced Graduate Practice Studio, led by Assistant Professor of Instruction Jeff Richards, RA, coordinated with the firm Bohlin Cywinski Jackson for the speculative design of an "active learning center" at the Woodlynde School, a private school in suburban Philadelphia, with a specific focus on the construction typology of mass timber. 
The purpose of the course was to give students the opportunity to see how many voices go into a real design process, as well as hands-on guidance from a professional firm.  
Bohlin Cywinski Jackson, which has offices in Philadelphia, Wilkes-Barre, Pittsburgh, New York, San Francisco and Seattle, is a recipient of more than 750 regional, national, and international awards for design, including four American Institute of Architects (AIA) COTE Top Ten Awards and the AIA Architecture Firm Award, the most prestigious honor bestowed upon an architectural practice by the Institute. 
The project was entirely for academic purposes and won't be built, but students were responsible for architectural drawings like floorplans, renderings, diagrams, and physical models. By visiting the Woodlynde School, a recently completed Bohlin Cywinski Jackson project, and examining the space in terms of classroom space, administration offices, and a gymnasium, it encourages the students to be physically engaged with their work. The class is dependent on exploring this public space rather than sitting in a lecture and learning from visuals, emphasizing the real-world architectural experience.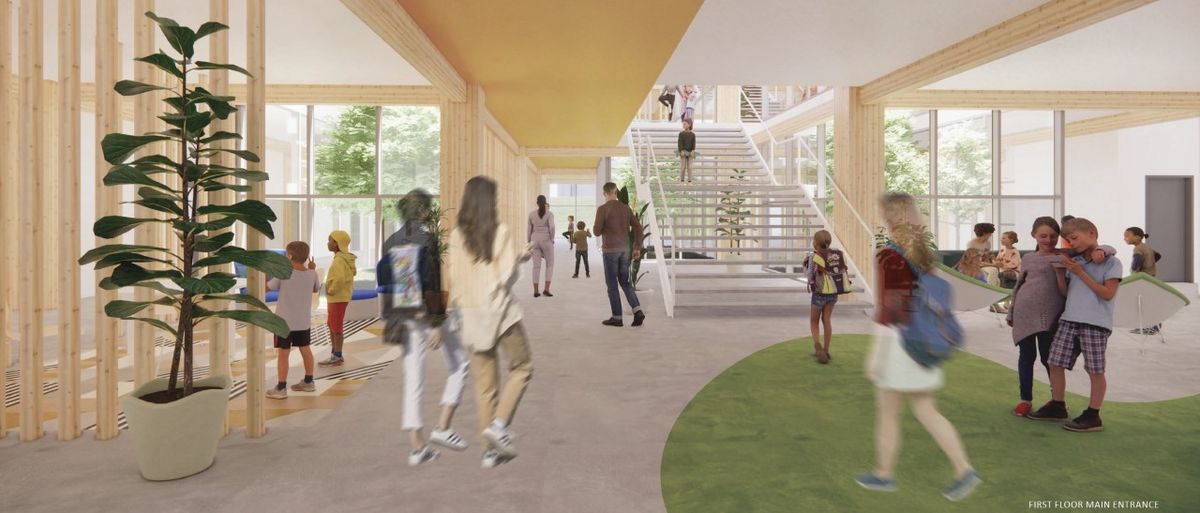 Photo by Gabriel Agatsiotis (MArch '22), speculative design for the Woodlynde School, rendering of atrium space
Tom Kirk, Principal at the Philadelphia office, was a regular visitor to the graduate studio and provided design feedback to the section members at project milestones. Some of those meetings included visualization and discussions of how students can communicate their design intent through renderings, structural feedback, and space planning. Students also visited the Bohlin Cywinski Jackson Philadelphia office for further instruction and received input from architects Judy Chang and Nicolas DelCastillo, engineer Walter P. Moore, senior associate Dana Reid, and Kristen Loughry, ASLA, from Ground Reconsidered. 
The Graduate Practice Studio course is taken during the last semester of the MArch graduate program, and students have a choice between this or a research-based thesis project. Richards spoke to the benefits of taking a practice studio, considering all his current students plan to work as architects following graduation. 
Richards reflects on this final semester and the importance of a studio with this sort of structure. "The course asks the students to engage with the multiple stakeholders of the design process and challenges them to understand the ways in which an architect is not an autonomous agent. In this way, the practice studio offers the opportunity to synthesis the expertise they have gained over a long course of study into a project of high level of sophistication, which recognizes and responds to the needs of others." 
Final reviews were held at the end of April.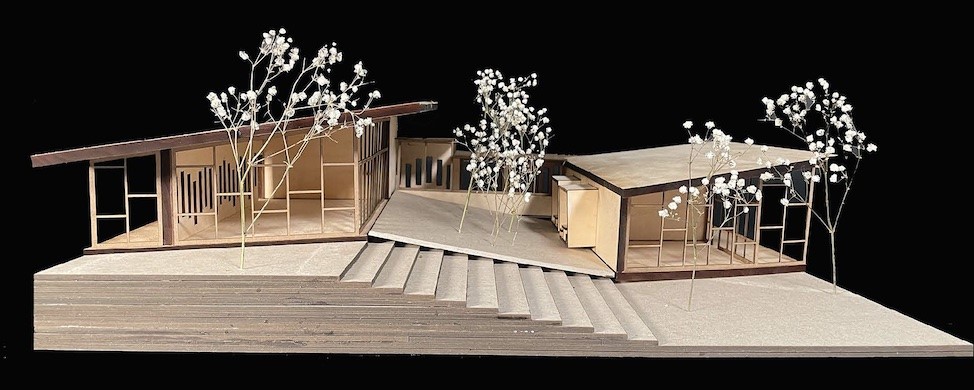 Photo by Jami Hafner (MArch '22), speculative design for the Woodlynde School, scale model
Header photo credit: Graduate students on site visit, courtesy of Jeff Richards