Back to Blog
November 1, 2021
Alena Firestone (Community Development '23) Featured in Planning Magazine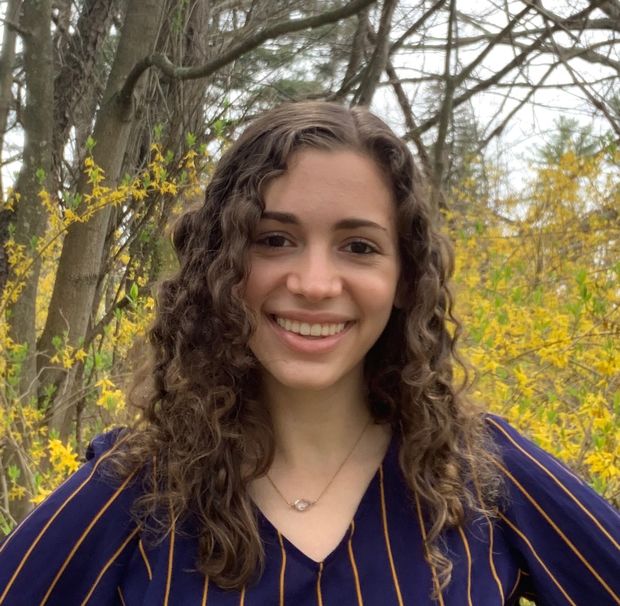 Photo courtesy of Alena Firestone
Alena Firestone, Community Development '23, City Regional Planning '24, was recently featured in Planning Magazine's Fall 2021 issue for a commentary in which she discusses the ties between public health and the need for adequate city planning techniques to combat inequity.  
Growing up in Washington D.C., Firestone attended elementary school and middle school in two distinctly different school communities, one privileged and one low income. From an early age, she was always aware of inequality in resources and experiences, and those observations shaped her educational landscape.  
While in high school, Firestone questioned her AP US History teacher's statement that they had grown up on D.C.'s "wrong side of the park," which was a phrase she had never heard before. The teacher went on to explain the history of the D.C. area, Rock Creek Park, and decades of segregation. These social issues piqued her interest even further.  
Firestone was then accepted into Bard College's early college program in Massachusetts in 2019, where she spent the first two years of her undergraduate career after choosing to leave high school early. There, she majored in sociology and social change, but was more interested in how gentrification plays a role in the equity of public spaces. While researching schools when considering transfer options, Tyler's City Planning Program interested her the most. She was admitted to Tyler for the 2021-2022 school year.  
Ironically, the COVID-19 pandemic sparked an opportunity for Firestone. She noticed the disparity between rapidly rising COVID cases and disenfranchised neighborhoods compared to wealthier areas where public health was hardly impacted. This prompted her to join PHEAL (Planning for Health Equity, Advocacy, and Leadership), an initiative based in California. She reached out to see if she could work as a remote intern, and the chair of the group's Steering Committee, Miguel A. Vazquez, asked if she would instead serve as a student representative for their Steering Committee to give a younger voice and perspective to  public health and city planning issues.  
During her time with PHEAL, Vazquez asked if she would write an article for Planning Magazine, a publication that she'd been a long-time reader of. After a conversation with Vazquez and Planning Magazine editor Lindsay R. Nieman, Firestone wrote an opinion piece centered on the need to rethink priorities within the planning world in the wake of a global pandemic to ensure all neighborhoods have access to the same opportunities. She also states that it is essential to hear from younger voices who have a pulse on what the next generation needs from their environment. 
Since living in Philadelphia, Firestone has noted that the city is unique in the way that it has maintained its sense of authenticity and character despite rapidly gentrified neighborhoods. Residents constantly advocate for their communities, a connection that she feels is invaluable. Tyler's Community Development program puts extra emphasis on the city serving as a classroom, a facet of the curriculum that makes learning about her new home even more immersive.