Back to Blog
October 9, 2020
Alumna Jennifer Packer (BFA '07) Wins Rome Prize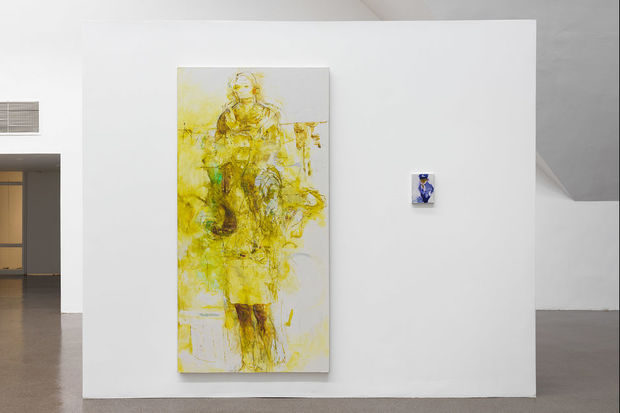 Jennifer Packer (BFA '07), alumna of the Tyler School of Art and Architecture's Painting Program, is the recipient of the 2020 Nancy B. Negley Rome Prize.
Packer, who is currently an assistant professor of painting at the Rhode Island School of Design, creates portraits, interior scenes and still lifes that are, as art historian Jessica Bell Brown describes, "emphatically mundane and radically tender." Through a limited palette and simple brushstrokes, Packer's paintings render fragments in detail while obscuring other elements, presenting a casual yet powerful intimacy.
Her Rome project, entitled, "Fantasy in the Hold," focuses on the social, political, and psychological implications of landscape and architecture on conceptions of individual, collective, and national identity, in relationship to African diasporic communities. She intends to make large-scale paintings, drawings, and collages influenced by her research.
Image: Portrait courtesy of Rhode Island School of Design. Image above: Tenderheaded (installation view) 2017. Courtesy of the artist and Corvi-Mora, London. Photo by Tom Van Eynde.