Back to Blog
April 7, 2021
Alumni Spotlight: Jayna Anderson (BFA '15)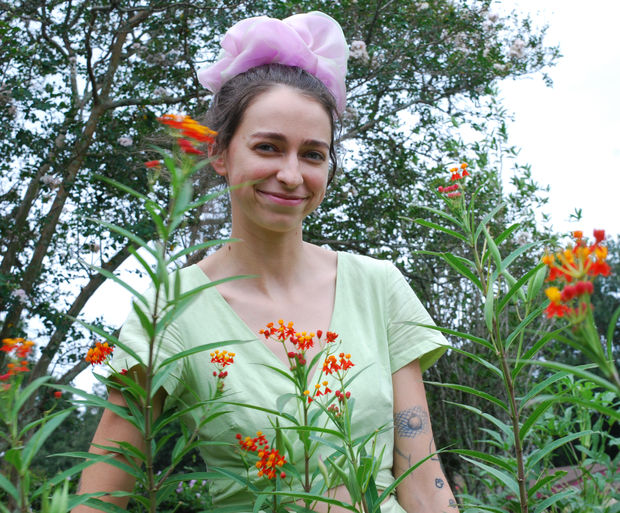 Jayna Anderson (BFA '15) is an alumna of the Tyler School of Art and Architecture's Glass and Ceramics programs. Below, she shares her story about life after graduating, their journey to sobriety and commitment to holistic wellness for themselves and others. 
 
What's your path been like since graduating from Tyler?
After graduating, I committed to sobriety and spent the better part of two years devoting my practice to mental health. I traveled across the country and joined the workforce in Los Angeles as an administrator at a modeling agency but I quickly discovered this wasn't the place for me. I'm adamant about not compromising who I am as a person for my career. 
After I quit that job, I needed to make money of course. My partner (and now husband) Justin Roy and I are both makers, and while we had a different set of skill sets—he'd spent years building sets in Hollywood—we had very similar interests. Together we started doing DIY fabrication, which led to Boonies', which markets design and fabricated items that are sold across the United States and Canada. Our metal wares were recently featured in Vogue and Vice.
In addition to that, I founded 5th Dimension in 2018, a one-person production of holistic, botanical skin care products. 5th Dimension supports the radical and transformational notion that self-care is self-love and vice-versa. What started as a very homespun, small project has transformed into a blossoming herbal career.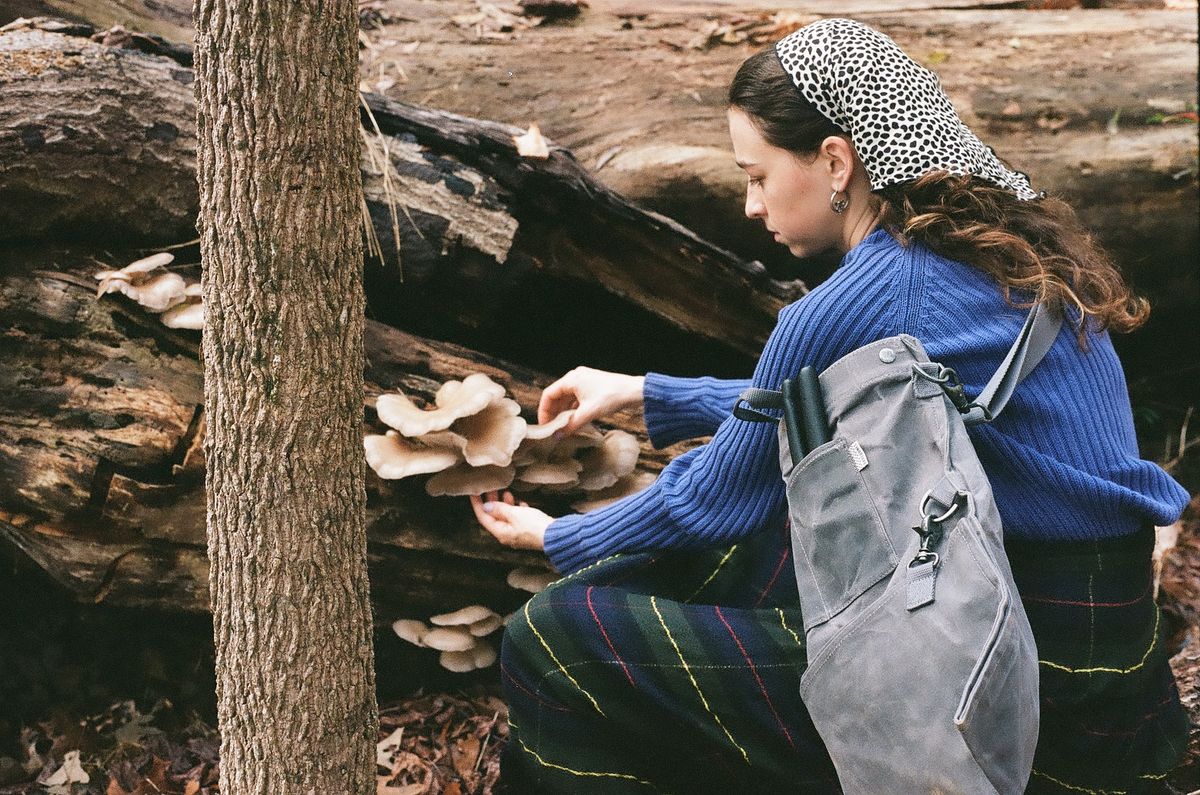 Upon completing the reclaim program at the Samara School of Community Herbalism in New Orleans, I expanded 5th Dimension to provide a more holistic approach to skincare. We are currently working with manufacturers to release our new line of herbal supplements to support skin from the inside out, in addition to our growing topicals line. Our products have been featured in Philadelphia Magazine and others. Our best selling face oil, Sub Rosa Serum, won best serum 2020 by Petit Vour, a leader in the vegan beauty world. I'm currently (virtually) expanding my herbal knowledge at the BotanoLogos School of Herbal Remedies.
Since the launch of both brands, much has grown and changed. I recently relocated back to the Greater Philadelphia area, bringing both businesses along with me. We are in the process of renovating a two-story building that's housing Boonies on the first floor and 5th Dimension on the second. We will soon be hiring employees to assist in the operations and expansion of both businesses.
How has your practice been impacted by the onset of COVID-19?
5th Dimension is deeply rooted in holistic wellness and utilizing herbalism as a tool for social justice. Herbalism can provide a form of support and development for individuals and communities experiencing trauma. When COVID-19 hit, it brought out the caretaking in me. I immediately created a community apothecary that distributed free and sliding care herbal support. I hosted numerous free and low-cost virtual workshops from SNAP remedies (teaching how to make traditional remedies with EBT purchases) to small business information, etc. This practice maintained for the better part of 2020 and I recently paused my community practice to take some much needed time for myself.
I am currently working on a few projects to help empower people through herbal self study and I hope to be launching those this summer. My goal is to make herbal knowledge accessible, approachable and exciting. I look forward to sharing these projects with my expanded communities later this year. 
How has Tyler prepared or influenced your approach and adaptability to the work you do today? 
I took school very seriously. At Tyler, you can't miss the time that's needed in the studio to develop your practice, and that's where I found myself most often. You have to show up and put the time in. At Tyler, you learn to accept criticism and remain open. You can't continue to promise yourself to an old narrative. You also grow a fierce drive—a sense of "I'm doing this no matter what." My time at Tyler taught me the power of adapting to criticism, putting in the work and keeping an open mind—all three skills have been instrumental in my career. 
One piece of advice for staying creatively motivated? 
Look at something in your life that inspires you, drives you and influences you. Build a foundation in that and get firm in it. When you build a firm foundation, you can maintain focus and remain open to flexibility. For me, structure is the foundation for creative motivation. Once my baseline is set, I can truly allow myself to work through ideas, examine things in a new light and hold myself accountable to my goals. The things you care about will continue to build your practice. Show up, put the time in and grow.
 
Interview by Olivia Menta
Images courtesy of Jayna Anderson