Back to Blog
July 5, 2018
Catching up with Tyler Glass alumna Yixuan Pan, MFA '17
Last May, Yixuan Pan earned her MFA in glass at Tyler and received the Laurie Wagman Prize, a prestigious award given to just one graduating student in the school's Glass program each year. We sat down with Pan to hear about her experiences as a Tyler student and what the past year has been like since graduating.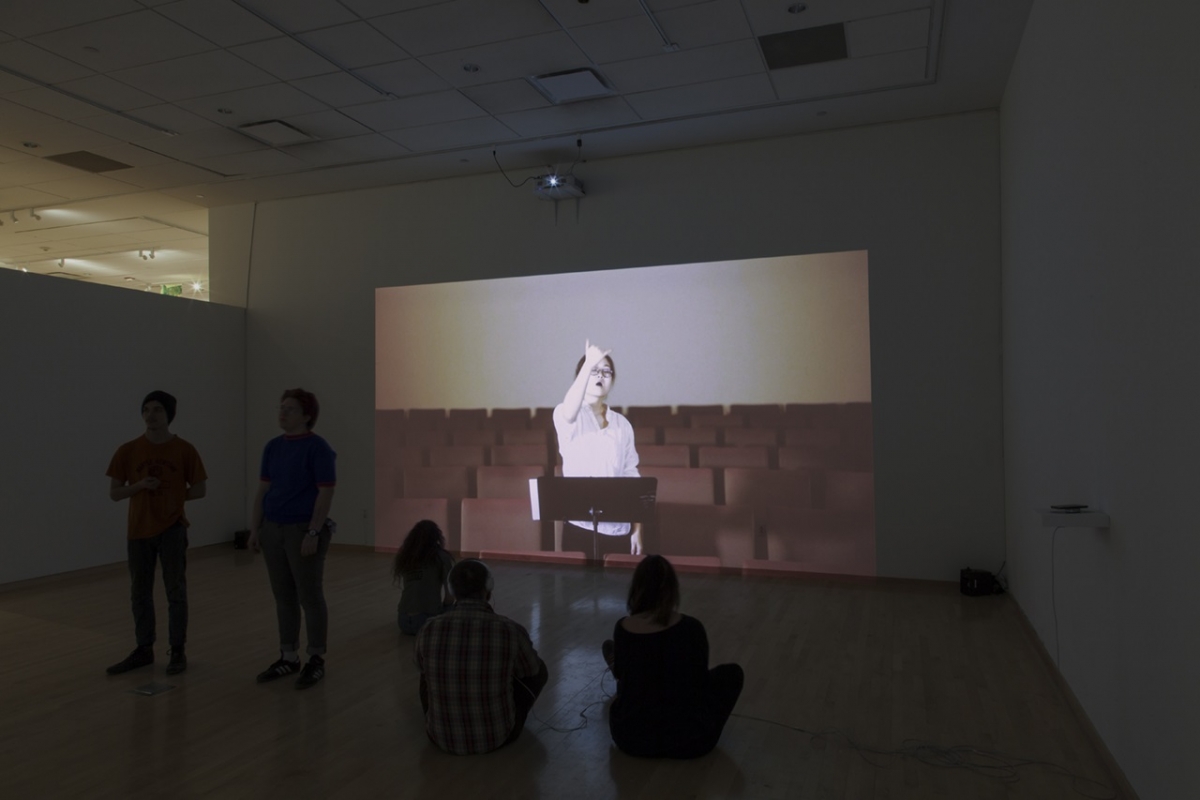 What have you been up to since graduating?
My time is split into several chunks: art-related jobs, studio practice and co-running Practice Gallery. I work at the Philadelphia Museum of Art as a conservation technician. The experience of closely looking at a magnificent collection of art inspires my artistic practice. My live performance How to Clean A Window at the National Liberty Museum was heavily influenced by it. As a member of Practice Gallery, I get to support like-minded artists, and enrich the performance, participation and experimentation-focused art scene in Philadelphia. I'm currently at the Lighthouse Works residency on Fisher's Island, where I'll be spending six weeks with two other visual artists and two writers. Later this summer I'll attend the residency program at the Vermont Studio Center with an awarded fellowship.
Is there anything you're doing now that you're surprised by?
I'm surprised at how ephemeral my work has become. In my undergraduate studies I was invested in a hands-on, object based practice. Lately I've been focusing on accepting a more edited working mode, which doesn't usually involve much physical material. Meanwhile, I'm learning to listen to the piece itself, instead of trying to tell my work what to do all the time.
How did receiving the Laurie Wagman prize impact you?
The Laurie Wagman prize allowed me to immerse myself in my practice, to participate as a resident artist at the Arteles Creative Center in Haukijärvi, Finland, and to take risks within the exploration of my work. It also facilitated a great deal of emotional support. It was validating, after two years of intensive work, to be honored as a recipient of this award. I felt supported by my community.
Any advice for master's students who graduated in the Class of 2018?
Rely on your people, the people you grow close with during your time at Tyler and the people you've met in the arts community, and let them rely on you too. You might want to be a studio artist, you might want to work in a gallery, you might want to do commercial work—not everyone will end up with the same idea of a profession that they had when they came to Tyler. What you learn at Tyler is critical thinking, and you'll always have that, no matter where your path takes you.
What advice would you give to incoming graduate students?
Be open-minded, be adventurous! You have resources here—faculty, peers, facilities, a large research university—take advantage of that. Take classes outside of your program. I took [Temple English professor Jena Osman's graduate-level poetry workshop, which exposed me to students in film, poetry, writing, and it had a huge impact on my work.
What were your experiences like as an international student in Tyler's program?
There was a small cohort of international graduate students, but we developed friendships with people from all over. We witnessed growth together, through language barriers and knowing this country through our work. The bigger pictures in our differing cultures that are sometimes hard to comprehend became possible at the intimate level of studio visits.
What's next for you?
I recently accepted a teaching position at the Pennsylvania College of Art and Design, and I am very much excited to be back at a campus, but now as a teacher!