Back to Blog
March 18, 2021
Dona Nelson's new exhibition brings to mind the sensory overload of living in a city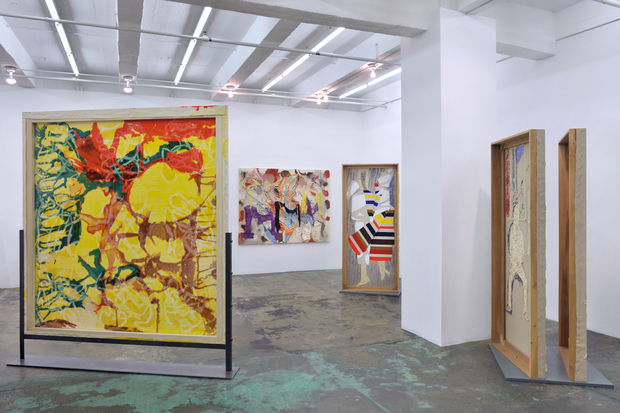 Dona Nelson, professor of painting at the Tyler School of Art and Architecture, has a new exhibition, Dona Nelson: Stretchers Strung Out On Space, at Thomas Erben Gallery (February 20–April 3, 2021), and features Nelson's two-sided paintings that, according to a March 13 article in Hyperallergic, "brings to mind the sensory overload of living in a city."
"Most of the paintings start as two-sided paintings, and sometimes, early in the process, one side looks particularly good to me," said Nelson. "I decide that the painting is a wall work and usually cover the back with muslin." A variety of her double-sided paintings, and some one-sided works, are included in the exhibition.
You can read the full article in Hyperallergic here.