Back to Blog
March 3, 2021
Dr Erin Pauwels to present a paper at RIT March 10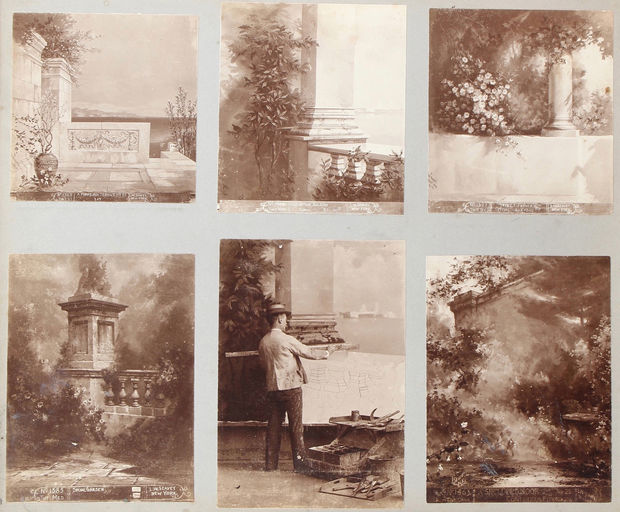 Dr. Erin Pauwels will be presenting a virtual lecture, "Napoleon Sarony and the Mixed Media Backgrounds of American Photography" for the Rochester Institute of Technonology Visual Culture, Arts, and Media Lecture Series March 10 3:30-4:45. The lecture is free and open to the public: 
Jonathan Schroeder - contact for Zoom information
In addition to being the leading celebrity photographer of the Gilded Age, Napoleon Sarony earned a lasting place in US photographic history with the 1884 Supreme Court copyright case Burrow-Giles Lithographic Co. v. Sarony, which established the first legal precedent for the recognition of photography as a form of fine art. This creative protection was conditioned however upon photographers' ability to demonstrate their visible intervention in representing natural appearances. As a result, the last decades of the nineteenth century were a golden age for staged studio portraiture, as rival photographers sought to outdo one another by orchestrating elaborate portrait settings crowded with painted backdrops, papier-mâché rocks, and artificial trees. Deconstructing the spatial surrounds in nineteenth-century studio portraits by Sarony and his contemporaries such as José María Mora provides valuable historical insight to the expanding operations of photography within the media ecology of early mass visual culture. It also provides introduction to the wonderfully arcane picture industries that blossomed during the commercial heyday of cabinet card portraiture, including supporting figures such as Lafayette W. Seavey, a specialty scenic painter who described himself as the "power behind the throne" of American photography's artistic ascendency.