Back to Blog
September 8, 2023
GAID Program Illustrates Issues of Climate Change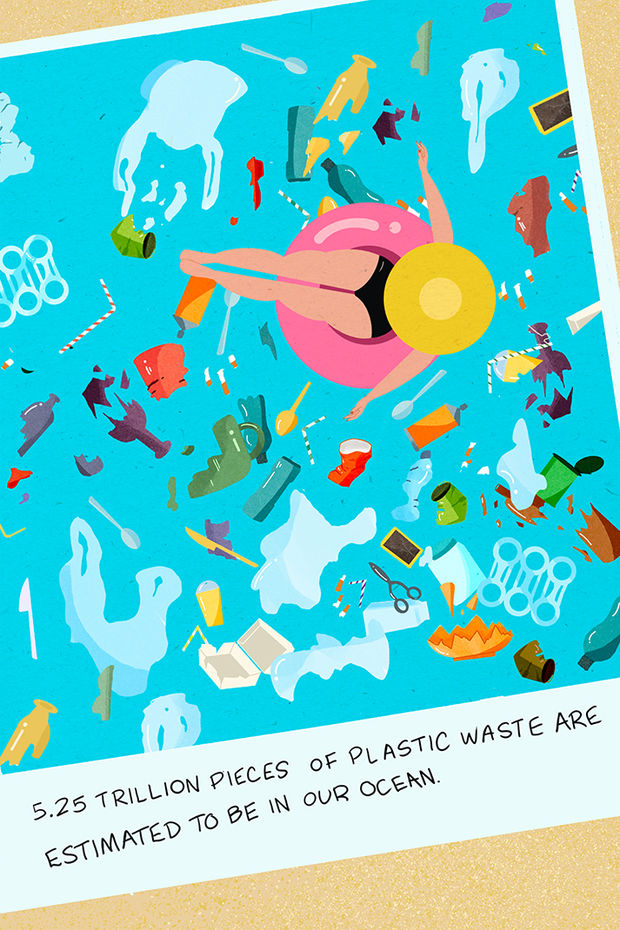 At the Jenkins Arboretum and Gardens outside Philadelphia, the lush landscape of native and rare plants provides purpose -- from seed propagation to bird walks, nature exploration to yoga practice, rhododendron lectures to botanical illustration.
So, when members of the arboretum's board of directors visited Tyler earlier this year, it was only natural that an idea for collaboration flowered afterward.
"Jenkins was interested in making a connection with Tyler and the idea for an exhibition with works by faculty or students was born," said Tyler Professor Kim Strommen, who teaches in the first-year Art Foundations program. "Of course, it needed to have something to do with nature and the environment."
On Sept. 30, the arboretum will open the Environmental Poster Show, works by 20 Tyler Graphic and Interactive Design (GAID) students and recent alumni, in the gallery of its John J. Willaman Education Center. The show will be on view until January 7, with an opening reception planned for Sunday, October 1 from 2-4 p.m.
"The students designed posters that focus on a variety of environmental issues, all with creative invention and beautiful design," said Strommen. "One of the posters uses augmented reality that allows the viewer to experience motion on a special app."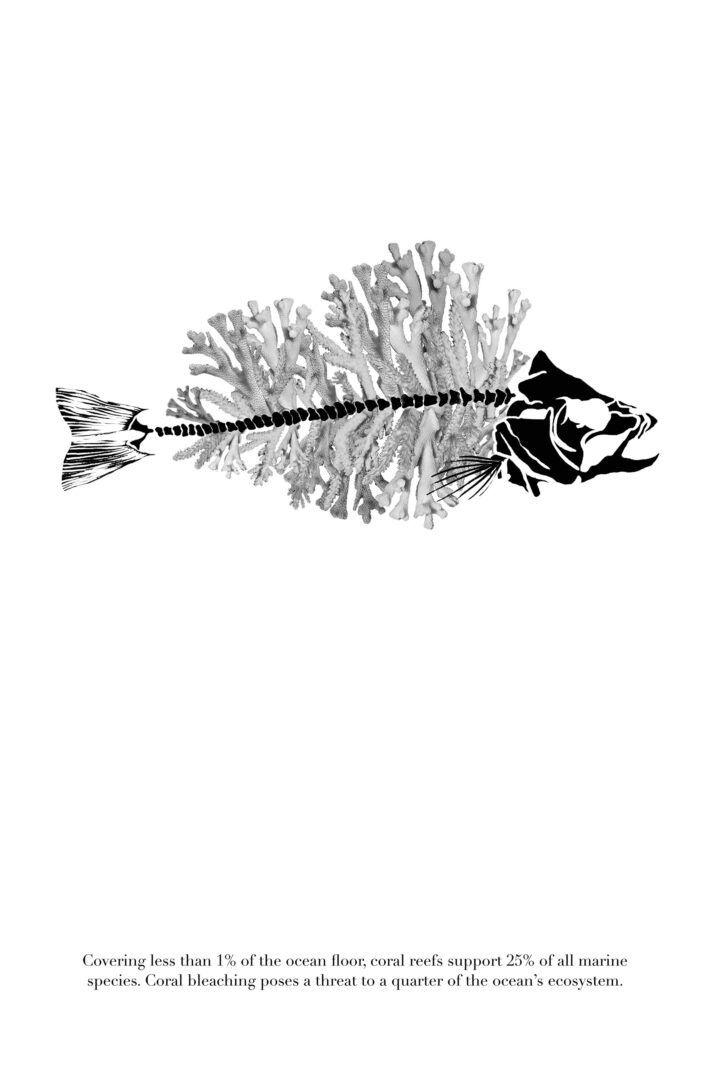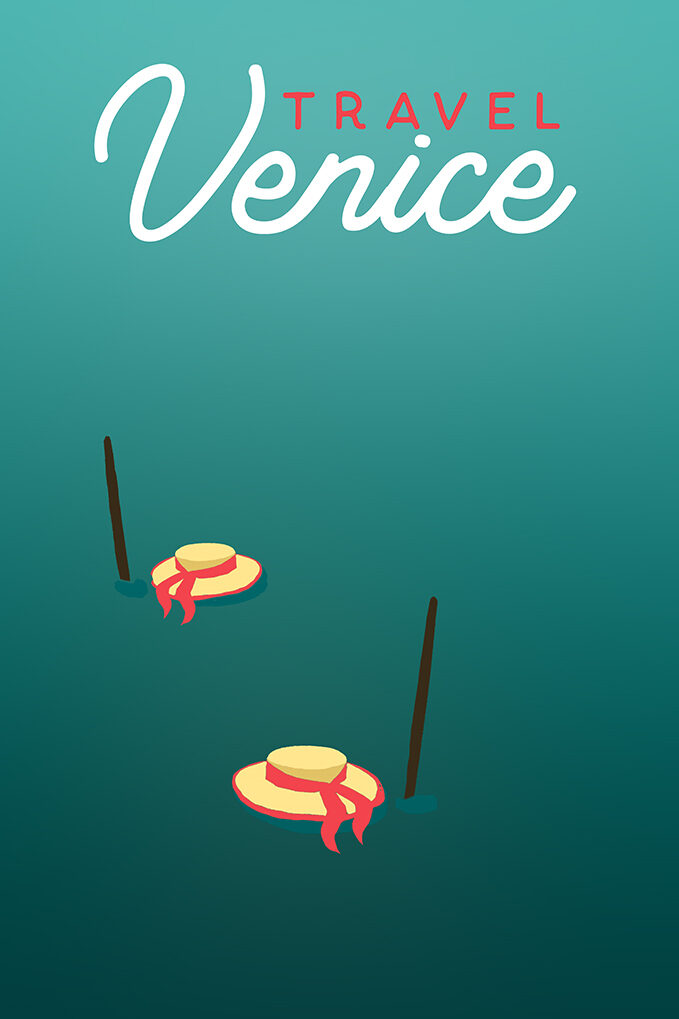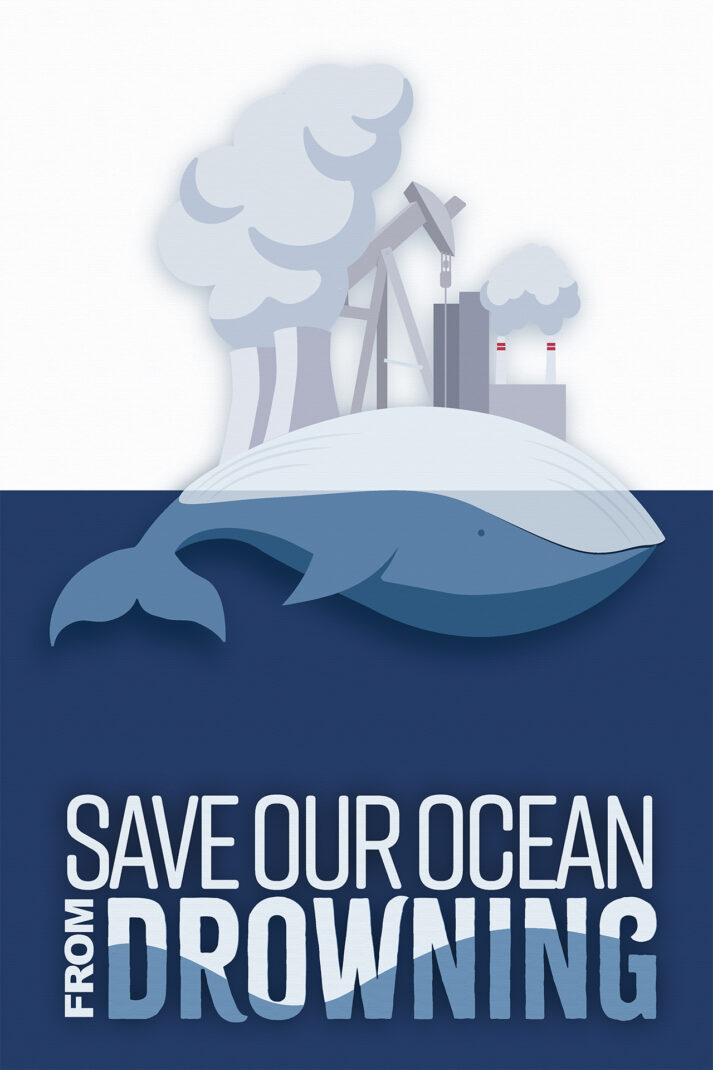 The exhibition was organized by GAID Professor Scott Laserow, whose research focuses on political, social and environmental poster design. Laserow contacted some of his current and former students to get involved in the project after the close of the spring semester, and the work was done over the summer.
The two dozen 24" x 36" giclee posters have spare and lush, vividly colorful or starkly in black-and-white designs, and incorporate factoids that speak to various aspects of environmental decline and climate crises. Students conducted research for their poster themes, part of the design problem posed by Laserow and a common practice in the GAID curriculum. They use both humor and alarms to convey messages about the need to address climate change.
"The students and Scott volunteered their time; this was not part of a class project for credit," Strommen said. "I believe the students gave their time out of admiration for Prof Laserow and their love of design, plus participation in the exhibit will add to their resume." Laserow is a highly acclaimed, award-winning graphic designer and co-author of the book Making Posters: From Concept to Design. 
Stephanie Kuniholm, the arboretum's director of external relations, said they were excited to partner with Tyler students and described the posters as challenging the status quo and indifference when it comes to the environment and climate change, and ultimately sparking conversation about climate resiliency. This show is sponsored by Alan and Deborah Dion, a Jenkins board member. Each year, Jenkins hosts several exhibitions of artwork as a complement to the natural beauty of its gardens and a platform to celebrate regional artists.
Jenkins Arboretum & Gardens is a nonprofit botanical garden located at 631 Berwyn Baptist Road, Devon, PA. The grounds are open 9 a.m.-4 p.m. daily with free admission. Hours can change seasonally and are listed on the arboretum's website. 
Credits: (top) Carmela Montanero, Beach Day; (l-r) Macella Macalalag, Garden of Growth; Alyssa Ortiz, Think Of Them; Alli Tuttelman, Travel Venice; Paige Ziegler, Save Our Oceans