Back to Blog
December 16, 2022
Helen Drutt English (BFA '52) and Syd Carpenter (BFA '74, MFA '76) Profiled for PBS Craft Series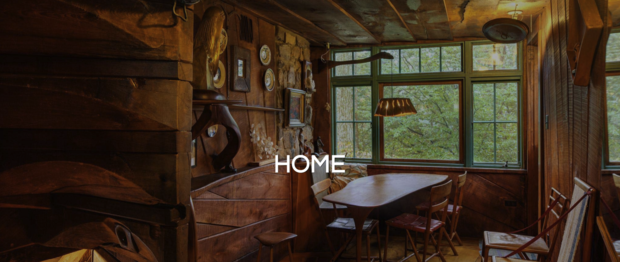 Helen Drutt English (BFA '52) and Syd Carpenter (BFA '74, MFA '76) were recently profiled in a HOME episode of the Peabody Award-winning PBS documentary series Craft in America, in which both artists sat for interviews in their home workspaces.  
Drutt English, considered the "Godmother of the American Craft," resides in the Rittenhouse Square neighborhood of Philadelphia in two connected historic rowhomes, which have welcomed countless famous artist guests, that she has converted into an art collection space and personal research library. She pioneered college courses in the history of contemporary crafts, and built her library around studying and collecting material for the course. She has since opened her library to curators and researchers, with her only rule being "no book is to leave the house." She shows off her extensive ceramics collection and one-of-a-kind handcrafted dining room furniture, explaining the history and meaning behind several of her favorite pieces.  
Carpenter lives in a suburb of Philadelphia, in a house built in 1870 with a sprawling garden that she has been cultivating for over two decades. Carpenter's family has a rich history as gardeners, and she considers this outdoor space as a second studio. It has inspired her ceramic series "Places of Our Own" and "More Places of Our Own," which also pull imagery and research from other African American gardens, farms, and yards that she has visited. 
Also featured in the episode are architect Sim Van der Ryn and craftsmann Wharton Esherick, both influential figures in their areas of practice considering their unique approaches to style, form, and function.   
The episode is now streaming online, and premieres on PBS on December 16th at 10:00 pm EST.