Back to Blog
September 8, 2017
Inquirer features I-95 Corridor PennDot Project including Tyler Professor Sasha Eisenman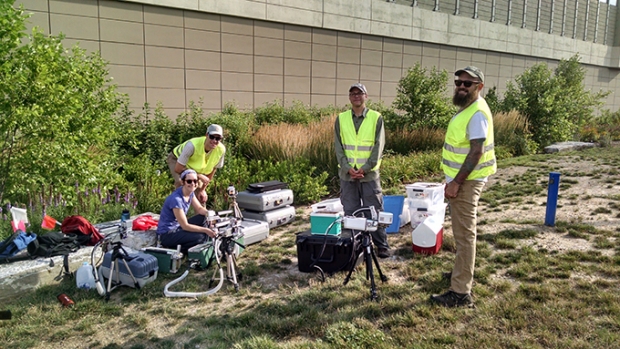 Tyler Associate Professor of Horticulture Sasha Eisenman, PhD recently participated in a novel project between PennDot, Villanova University and Temple University to use gardens to mitigate rainwater runoff from Highway 95 as it runs through Philadelphia. The project uses plants identified by Dr. Eisenman to allow rainwater to soak into the ground instead of running into an overtaxed water treatment system in Philadelphia.
Philadelphia's daily Inquirer wrote a feature about the project, which you can read here.
The editors of The Inquirer also wrote an editorial praising the project as a way to deal with flooding, an issue that has come to the forefront of thinking in the wake of recent flooding in Houston, Texas. You can read that editorial here.
Dr. Eisenman joined the Temple University Department of Landscape Architecture and Horticulture in August 2010. Further information on Dr. Eisenman's research and teaching can be found here.