Back to Blog
May 15, 2023
John Dowell (BFA '63) Honored by TILT Institute
Tyler alumnus John E. Dowell Jr. (BFA '63), Professor Emeritus of Printmaking, was honored at the TILT Institute for the Contemporary Image's annual fundraiser, InVISION, on May 4, the proceeds of which support TILT's programming and events, educational programs, exhibitions, and artist residencies. Dowell was recognized for his six decades-long career in fine art, painting, photography, and printmaking — works that he has shown in more than 50 solo exhibitions and that reside in the permanent collections of 70 museums. 
A lifelong native of Philadelphia, Dowell trained as a master printer at the Tamarind Lithographic Workshop in the 1960s, and later taught in Tyler's Printmaking department. In the 1980s, he used his works on paper as scores for music concerts. His most recent body of work encompasses large photographs illuminating histories of the Black American experience. 
Dowell credits his time at Tyler — both as a student and as a faculty member — as "incredibly important." He started a printmaking workshop in 1975, which was the first fine arts course in the United States that incorporated business pedagogy.  
"The history of Tyler has all kinds of stories of survivors. That's important," Dowell said of his dedication to always push to work harder in his art. "I've been doing this for 60 years. I'm still figuring out who I am. That's the key for me — always asking 'What can I discover now? How can I make this piece better? What risk should I take?'" 
Dowell believes in the process of evolution and development of ideas and how to "move them through mediums." While he was working on prints in the 1980s, he decided to transition into working on music scores. "It was about finding a conversion between watercolors, prints, and music. I believe all art forms are based on the same structures, but we all find different ways to work with them," he said. 
This summer, Dowell is set to exhibit work with the McKissick Museum in Columbia, SC. This fall, he will be working with the Free Library of Philadelphia to display his early print work. Recently, Dowell partnered with Philadelphia's Barnes Foundation for a display in Rittenhouse Square involving photographs of the realizations of spirits, dancers, and composers.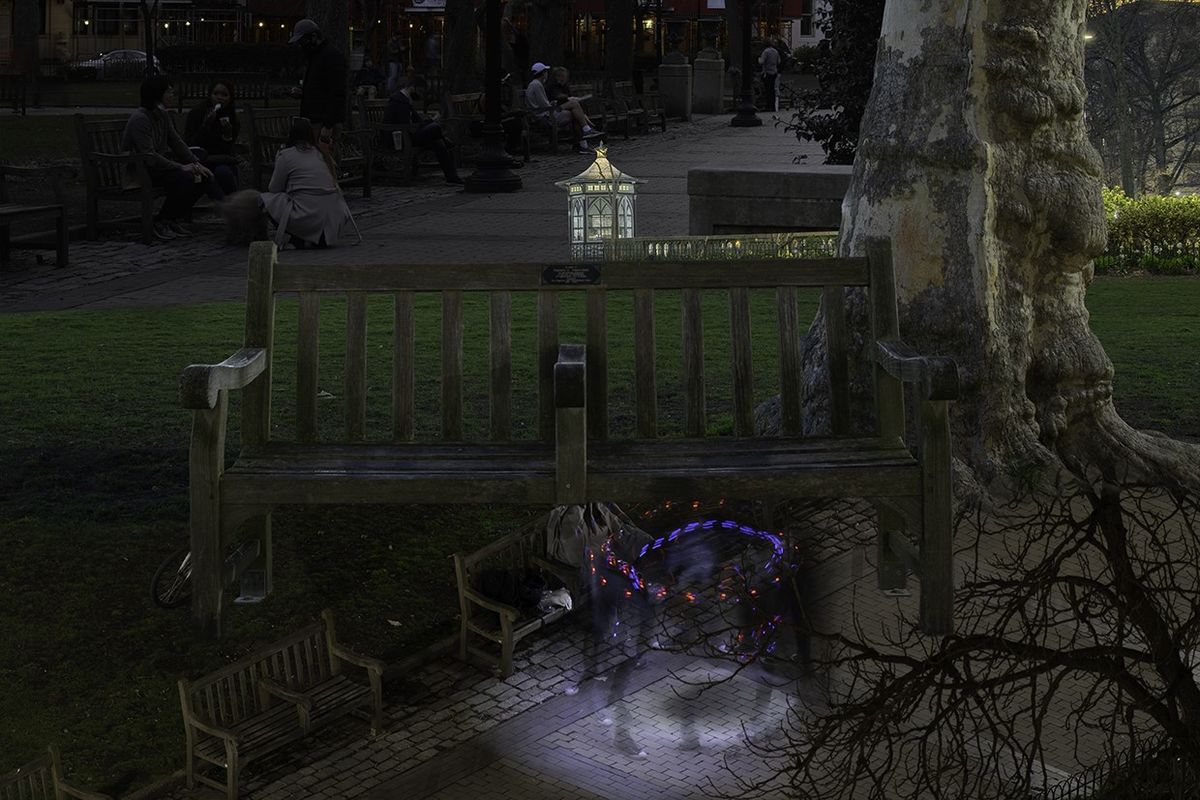 John Dowell, "What Time Is It?" 2022.