Back to Blog
April 5, 2019
Joseph Kopta (PhD Candidate) awarded Kress Institutional Fellowship at the Zentralinstitute für Kunstgeschichte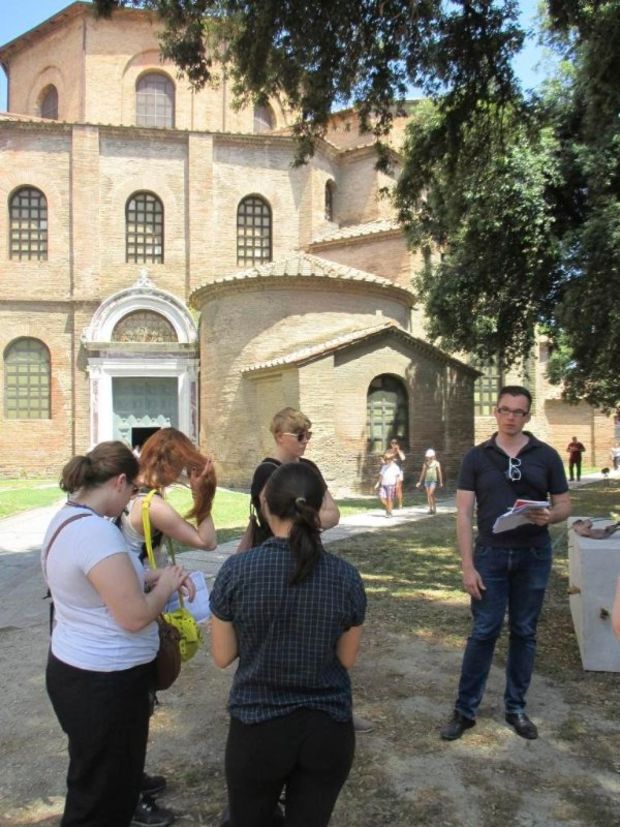 Joseph Kopta (PhD Candidate) has been awarded a two-year Kress Institutional Fellowship at the Zentralinstitute für Kunstgeschichte (Central Institute for Art History) in Munich, Germany, supporting his dissertation research on the materiality of Byzantine manuscripts.
 
The Samuel H. Kress Foundation devotes its resources to advancing this history and conservation of European art from antiquity through the nineteenth century. It regularly awards six pre-doctoral Fellowships each year in the History of European art in association with one of six European host institutions.
 
Kopta's dissertation, "Chromatic Networks: The Materiality and Materialism of Middle Byzantine Gospel Lectionaries (ca. 850–1204 CE)," investigates the materiality of Byzantine manuscripts, specifically in terms of genesis, dissemination, liturgical and monastic settings, and modes of production. As a whole, the dissertation explores this materiality along two perspectives; first, it understands modes of manufacture through literary and scientific evidence, identifying the materials, especially pigments, of manuscripts themselves through non-destructive analyses and translations of Greek-language recipes. Secondly, it evaluates the meanings and understandings of those materials along liturgical, monastic, and scientific-intellectual contexts in the manuscripts' specific use in Byzantine society.
 
During his time in Munich, he will be identifying materials, especially pigments, present in Middle Byzantine manuscripts in European collections, primarily with the use of XrF spectrometry, Ramen spectrometry, and macrophotography. He will also study the relationships between the materials of Middle Byzantine manuscripts and the intellectual identifications of matter as understood by artists and the Greek-speaking users of these books. Ultimately, his project will establish observable workshop practices in the construction and execution of Greek-language manuscripts, particularly in terms of pigment production and painting technique.