Back to Blog
November 11, 2020
Lisa Kay's Book "Therapeutic Approaches in Art Education" Officially Endorsed by InSEA
Lisa Kay's latest book offers readers therapeutic art strategies to support and enhance the art teaching practice as well as gain a better understanding of therapeutic art and how to support students in thoughtful, holistic ways. In November 2020, it was endorsed by the International Society of Education through Art (InSEA).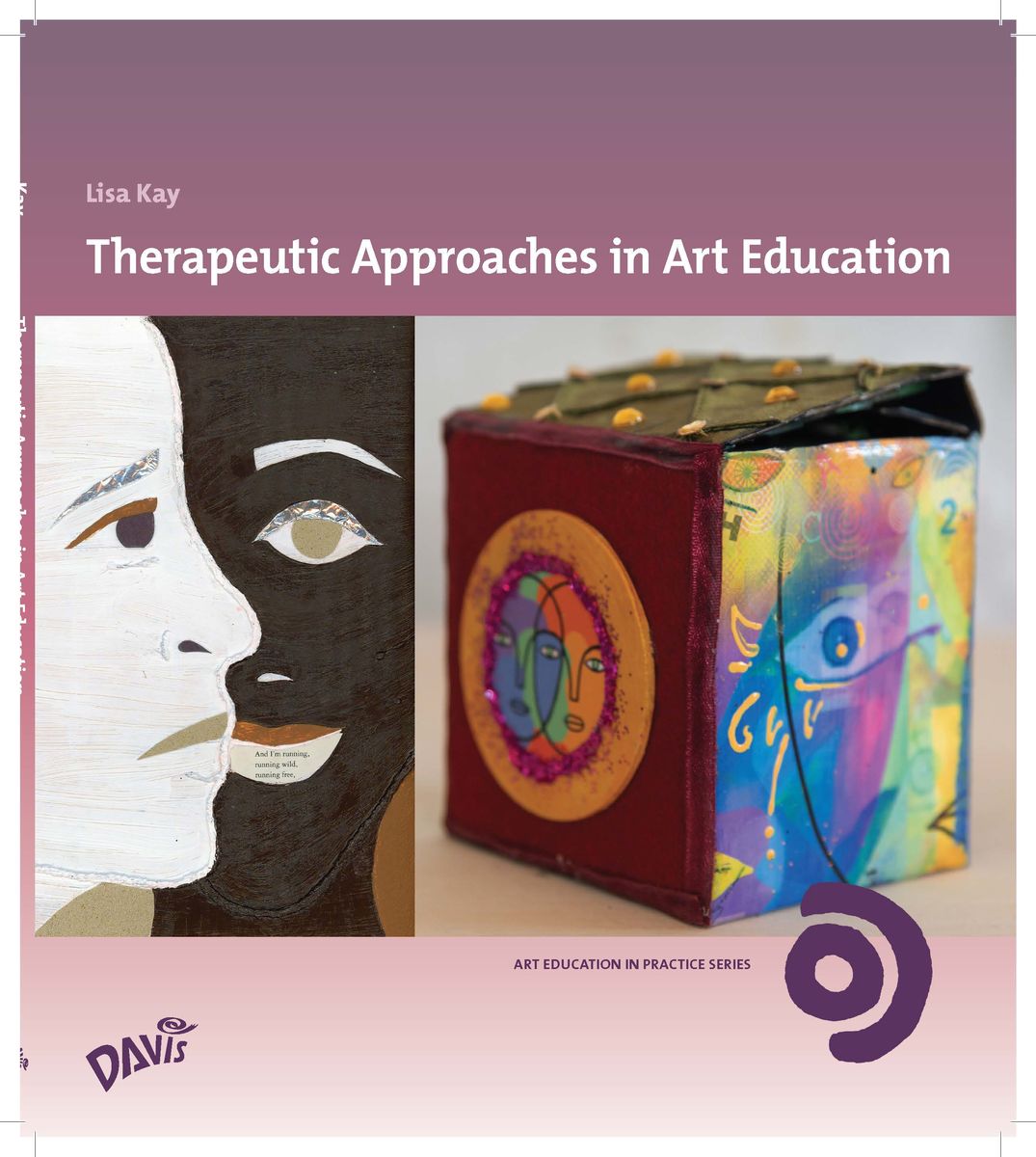 Therapeutic Approaches in Art Education [Davis Publications, Inc.] by Lisa Kay, associate professor, department chair of Art Education & Community Arts Practices and program head of Art Therapy at the Tyler School of Art and Architecture, was recently endorsed by the International Society of Education through Art (InSEA)—a non-governmental organization dedicated to advocacy, networking and the advancement of research and praxis in art education.
The InSEA certificate reads: "This is to certify that the following publication has been awarded 'endorsed status' by the International Society of Education through Art as being of outstanding quality. The publication has been assessed by the Publications Board of InSEA and was found to make a significant contribution to the aims and scope of the Society; the central mission of education through art is clearly supported. Endorsement by the Society means that the publication is recommended and will be of great interest to all those concerned with art education. Therapeutic Approaches will be listed on the InSEA website under their 'endorsed publications.'"
 
Today, as we personally and collectively seek order, balance and meaning, the healing potential of art and art therapy is more critical than ever before. Fueled by Kay's expertise and diverse experiences as an art educator and certified art therapist, Therapeutic Approaches in Art Education offers readers an exploration of creative therapeutic practices for the classroom. With the understanding that art therapy engages the human capacity for creativity and attempts to represent what is significant internally, Kay provides an array of strategies and tools to help meet emotional needs and embody a healing experience.
"When I first proposed this book to the publisher," Kay said, "I believed the information was needed because there are students who are experiencing hidden pressures, stressors and trauma who can benefit from therapeutic approaches. It is valuable because the information is presented as a practical guide for those who wish to support therapeutic art making in their practice. This endorsement from InSEA is an affirmation of its timeliness and significant contribution to art education."
 
Art therapy is not only critical to the well-being of youth in general, but also to teachers. "Often, we forget about self-care," says Kay. "So, I intentionally designed the final chapter to ask the reader to think about how to use art for self-care and offer suggestions for what teachers can do after experiencing a traumatic event. This process of art making in response to our experiences can help counteract the negative effects of exposure to secondary stress and trauma. I use a process I call 'Visual Notes' [small miniature works of art in mixed media with accompanying reflective free prose or poetry about experiences and artwork.]—a practice that evolved from my art therapy practice and later my research practice." 
Therapeutic Approaches in Art Education is a practical guide for those who wish to incorporate therapeutic art making in their practice. It provides curricular resources and trauma-informed approaches that can be applied to a typical classroom setting—urban, rural or as well as addresses those working with marginalized populations and helps develop the confidence to support students' health and wholeness through art. 
"[W]e are at a juncture in our history where stress and anxiety seem to be at an all-time high..." said Heather Leah Ryerson Fountain, professor emeritus at Kutztown University, and editor of Therapeutic Approaches in Art Education. "No matter what type of students you work with, you can be assured that many have experienced trauma or stress, and that the best practices provided [in this book] will assist you in reaching them."
 
You can purchase the book here or by emailing contactus@DavisArt.com.